Basel 2019: 6 things learned at Para badminton Worlds
Anticipation heats up ahead of sport's Paralympic debut at Tokyo 2020
27 Aug 2019
Imagen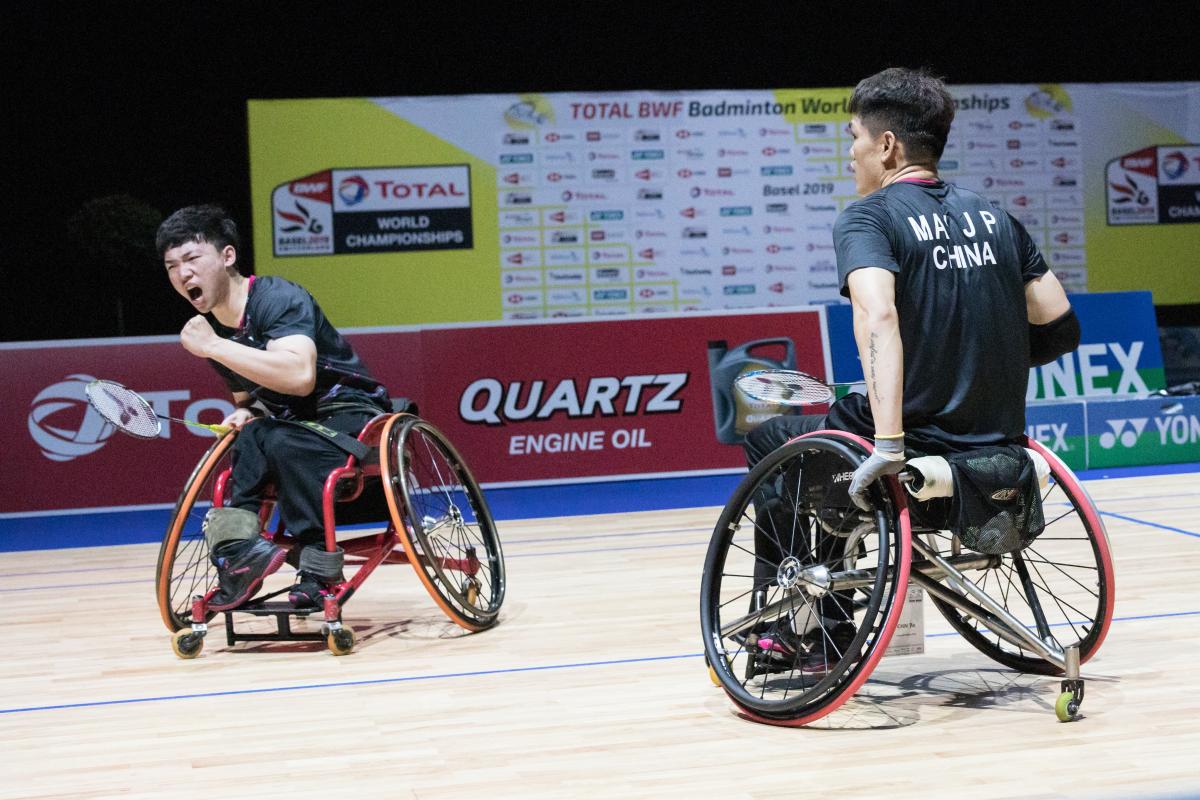 ⒸBadmintonphoto/BWF
By IPC
Six thrilling days of Para badminton World Championship action came to an end in Basel, Switzerland, this month. But there were memories that will stick around, especially heading into the sport's Paralympic debut at Tokyo 2020.
1. Precision over power
The match-up of the tournament was seen in the men's singles WH 2 final between badminton giants Kim Jung Jun of South Korea and Hong Kong's Chan Ho Yuen. 
Chan had his chance to dethrone Kim as world champion; he had shown potential during the regular season. But Kim's accuracy in shuttle placement over Chan's powerful strokes was key to claim his fourth straight title.
Expect their next meeting to take place on a bigger stage: Tokyo 2020.
2. Revenge feels nice
Indonesia's Leani Ratri Oktila completed an outstanding season in singles play by avenging her 2017 loss to China's Cheng Hefang in the women's singles SL 4. 
After falling to Cheng in the final of her home Asian Para Games last October, Oktila knew this would be a tough battle.
She stumbled halfway through the second game but recovered to avoid a third set and secure her first World Championship gold.
3. Paralympic home glory will not be easy
The home crowd at Tokyo 2020 would be sure to give their local hero Ayako Suzuki an extra boost. 
The Japanese 2017 world champion lost her title in a disappointing three sets to China's Yang Qiuxia. 
The final was a rematch of the last Worlds, with the third set being completely dominated by Yang 21-5 in the women's singles SU 5. 
Suzuki, 31, said: "Coming second is frustrating but I am glad I managed to stay in the game and fought to the finish."
4. Chinese teenagers the real deal
China's Liu Yutong burst into the scene at the 2017 World Championships in Ulsan, South Korea, when she won the women's singles WH 2 at 13 years old. She repeated that achievement two years later in Basel.
Liu then partnered with Yin Menglu to secure the women's doubles WH1-2 gold. 
Their compatriot Qu Zimao, 17, is another rising star after taking home two titles – men's singles WH1 and partnering Mai Jianpeng to win the men's doubles WH1-2. 
Overall, China topped the medals table with seven golds. 
5. England and India keep it interesting
The two nations were tied for third in the medals table with three golds each. 
The biggest showdown between the two took place in the men's singles SL 3 between India's Pramod Bhagat and England's Daniel Bethell. 
It came to a thrilling ending with Bhagat fighting back for his first individual world title to triumph in three sets. 
Expect more between these two ahead of the 2020 Paralympics.
"Initially, I took the game lightly but I recovered and started playing strokes," Bhagat said. "I managed to read his game, found weak points and calculated that, and turned it into a victory for me."
6. Healthy hopes for Tarun
The men's singles SL 4 did not have the gold medal match it had promised between India's Tarun Tarun and France's Lucas Mazur.
Tarun looked on his way to avenging his 2017 loss to Mazur. He was leading in the first game but had to retire after twisting his knee. 
"This is not how I want to win. It's sad. Tarun is one of the best athletes here and I was ready for a big match which could have gone to three games. I just feel bad for him and wish him a quick recovery," said Mazur.