Basel 2019: Prem Kumar Ale pulls off stunning upset
Favourite Thomas Wandschneider falls to unseeded Indian at Para badminton Worlds
24 Aug 2019
Imagen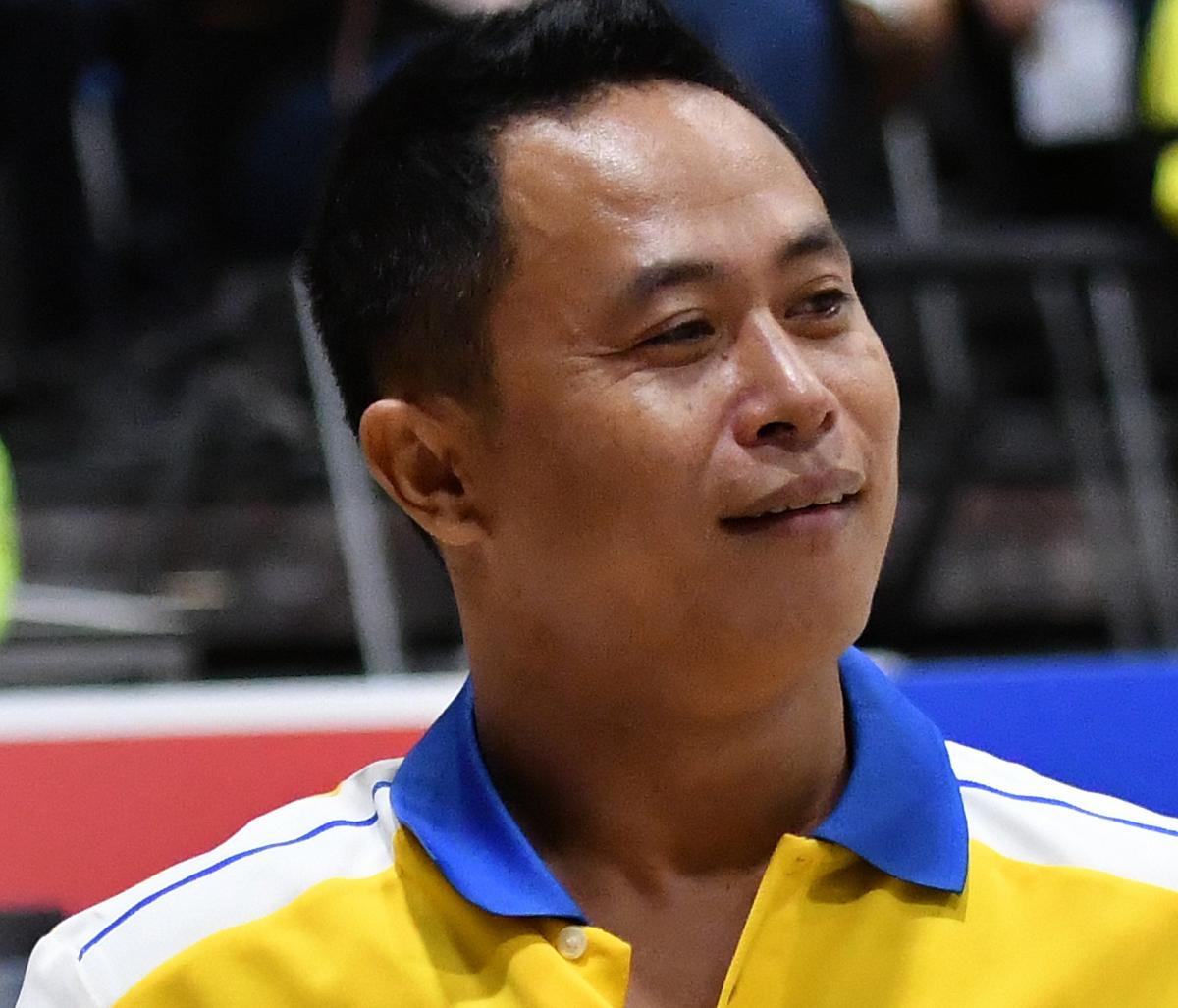 ⒸBWF
By Amp Media | For the IPC
Prem Kumar Ale produced the performance of his life to dump top seed Thomas Wandschneider out of the men's singles WH 1 event at the Basel 2019 Para Badminton World Championships on Friday.
The unseeded Indian recovered from losing the first game 18-21 to win the next two (21-15, 21-18) in St Jakobshalle, and then said he was "ready to face anyone" if he qualifies for Sunday's final. 

"It gives me confidence that nothing is impossible," Prem said. "I want to tell all wheelchair athletes that when we are determined to do something, we can definitely do it - even defeat the player who is top-ranked in the world."
Wandschneider never found a consistent rhythm and tossed his racquet to the floor in dismay after an unforced error handed the third game and match to his opponent. 
"It was not my day today and I don't know why," the German player said. "My drop shots were too short and many of my clears went out. He was better but I played very bad." 
Packed schedule for Parmar

Day four of Basel 2019 brought mixed fortunes for the veteran Indian shuttler, Parul Parmar. In the space of three hours on Friday evening, the 46-year-old advanced to the semi-finals of the women's singles SL 3 before suffering back-to-back defeats in the women's and mixed doubles.

"It's not one strategy that I apply to every match," Parmar said of her busy schedule. "It totally depends on the opponents I have in every round, so I have a consultation with the coach (Gaurav Khanna) and then we decide what are the decisions to be taken in that particular match in order to win." 

Khanna praised his senior player's "strong willpower and determination" after she had overcome Celine Vinot of Australia (21-14, 21-16) in the singles. 

"She is playing in the world championships and continuously giving a gold medal performance," he said. "When you cook a meal you need the right ingredients every time, and Parul Parmar has all of them." 

Teammate Manasi Joshi hopes to be dining at the top table with Parmar in Saturday's SL 3 singles final after the No.2 seed beat Katarzyna Ziebik of Poland 21-6, 21-9 in the last eight. 

"We both speak the same language and are from the same part of the country, plus we are sharing a room at this world championship," Joshi said. "I hope I qualify for the final and then let's see, may the best player win."
Top singles seeds march on  

Men's singles SL 4 favourite Lucas Mazur thanked a boisterous French contingent – and one supporter in particular – after he beat Yeh En-Chuan of Chinese Tapei in their last 16 encounter (21-18, 21-8).

"My mum was in the arena and I could hear her because she shouts quite loud," he said. 

In the men's singles SU 5 on Friday, Indonesian top seed Deva Anrimusthi said he still had more to give despite a straight-games defeat of Shi Shengzhuo of China (21-16, 21-11).

"I'm at the quarter finals now but I know I need to do a lot better, to step it up for myself and for Indonesia," he said.