Beijing 2022: Takeaways from Para Alpine skiing
Chinese skiers surpass 'one gold' target while family ties yield hardware for Pedersen and the Aigners
21 Apr 2022
Imagen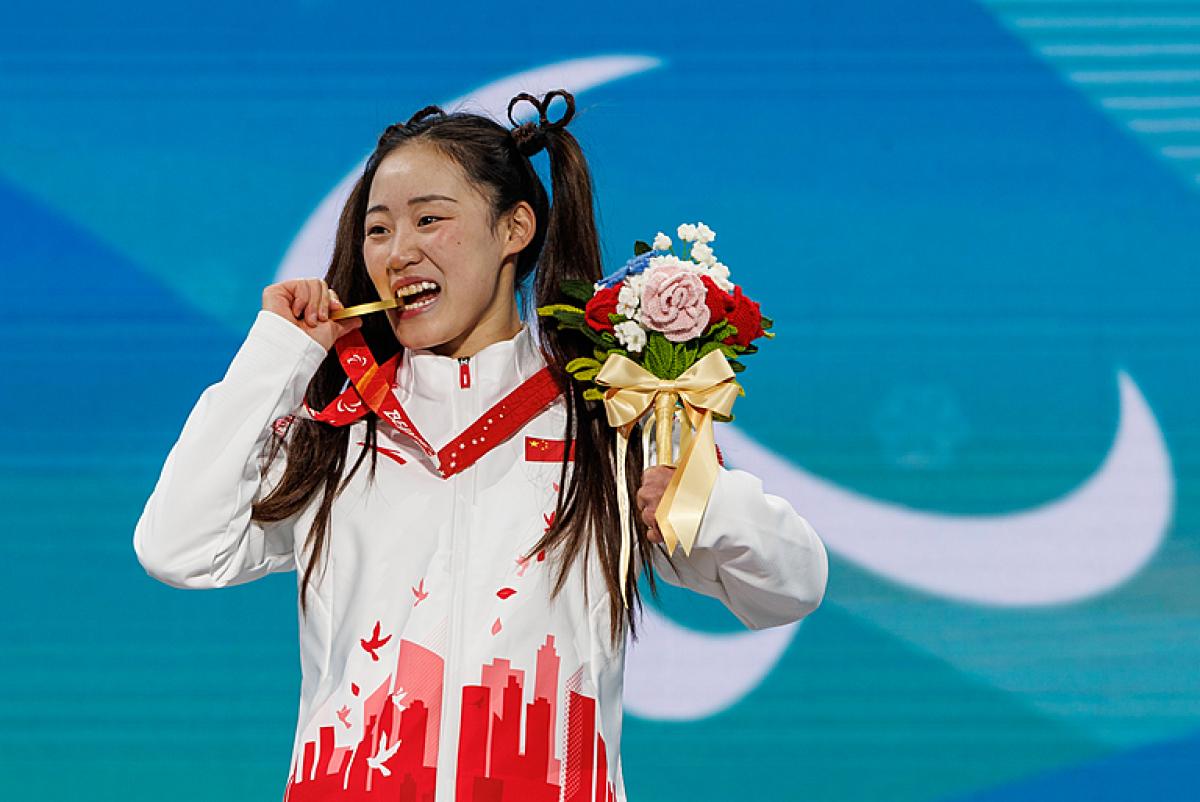 ⒸOIS/Simon Bruty
By IPC
Never short on heart-stopping moments, Para Alpine skiing delivered another adrenaline punch at the Beijing 2022 Paralympic Winter Games in Yanqing.
Here we look back at the biggest storylines from the National Alpine Skiing Centre.
Chinese history makers
When Italian-born Dario Capelli took over as head coach of China's newly-formed Para Alpine ski team in 2018, the main target he was given was to win one gold medal at the home Paralympic Winter Games. 
One Paralympic cycle later, his ski novices have transformed into champions and delivered three gold medals, as well as nine silver and seven bronze, to help China finish as the third most successful ski nation at Beijing 2022.
China's success did not come as a complete surprise to the other skiers. When the Chinese athletes made their debut on the World Cup circuit during the 2019/20 season, three of them made the podium.
After the Covid-19 pandemic hit, however, they did not participate in international races until the Paralympic Games.
At Beijing 2022, it was not only World Cup medallists Zhang Mengqiu, Zhang Wenjing and Liu Sitong picking up the medals, but also Liang Jingyi and Liang Zilu in the men's races, and Zhu Daqing in the women's vision impaired class.
To compare, Liu was the only Para Alpine skier representing China at PyeongChang 2018. Her best finish was sixth in women's sitting slalom.
At 27, Liu was the second-oldest medallist on the team at Beijing 2022. With gold medallists Zhang Mengqiu and Liang Jingyi both under 21, there is great potential for China to continue their success at Milano Cortina 2026.
Family celebration
Austria's Aigner siblings were also in the spotlight at Beijing 2022.
Veronika Aigner, 19, and her guide and older sister Elisabeth, along with their twin siblings Johannes and Barbara, 16, collected a total of nine medals in their Paralympic debut with proud parents Christian and Petra cheering from the stands.
Their efforts took Austria to the top of the Para Alpine medals table with four gold.
"I am the proudest mum of all," said Petra, whose shared passion for Alpine skiing with her husband was then passed on to their five children.
"It's just unbelievable because these are the first Paralympics for us all and that it happened in this way, it is just unbelievable," Johannes Aigner said.
Shining tribute
Family was also at the forefront of Jesper Pedersen's mind as the Norwegian skier took on five disciplines in the men's sitting class.
The pressure was high on Pedersen following his success at the home World Para Snow Sports Championships two months before. He won a medal in each of his five races in Lillehammer, including three gold.
In Beijing, Pedersen's motivation was even more than medals as he raced with photographs of his father, who died in November 2020, at the front of his sit ski. Dedicating his four gold and one silver to him, Pedersen finished the competition as the most successful Para Alpine skier at Beijing 2022.
"He's always with me in my memory," Pedersen said of his late father. "He's a big part of who I am.
"He took me out skiing for the first time when I was two years old. I don't think there are many parents who would have done that with their two-year-old spina bifida child, so I've been really lucky and I want to honour him in the best way possible and to take four gold medals here is a good way to do that."
Fellow sit skier Momoka Muraoka of Japan was the most consistent on the women's side, with three gold and one silver.