Bibian Mentel steps out on home snow
Current world No. 1 kicks off arguably the most important season of her para-snowboard career in Landgraaf, the Netherlands.
23 Nov 2013
Imagen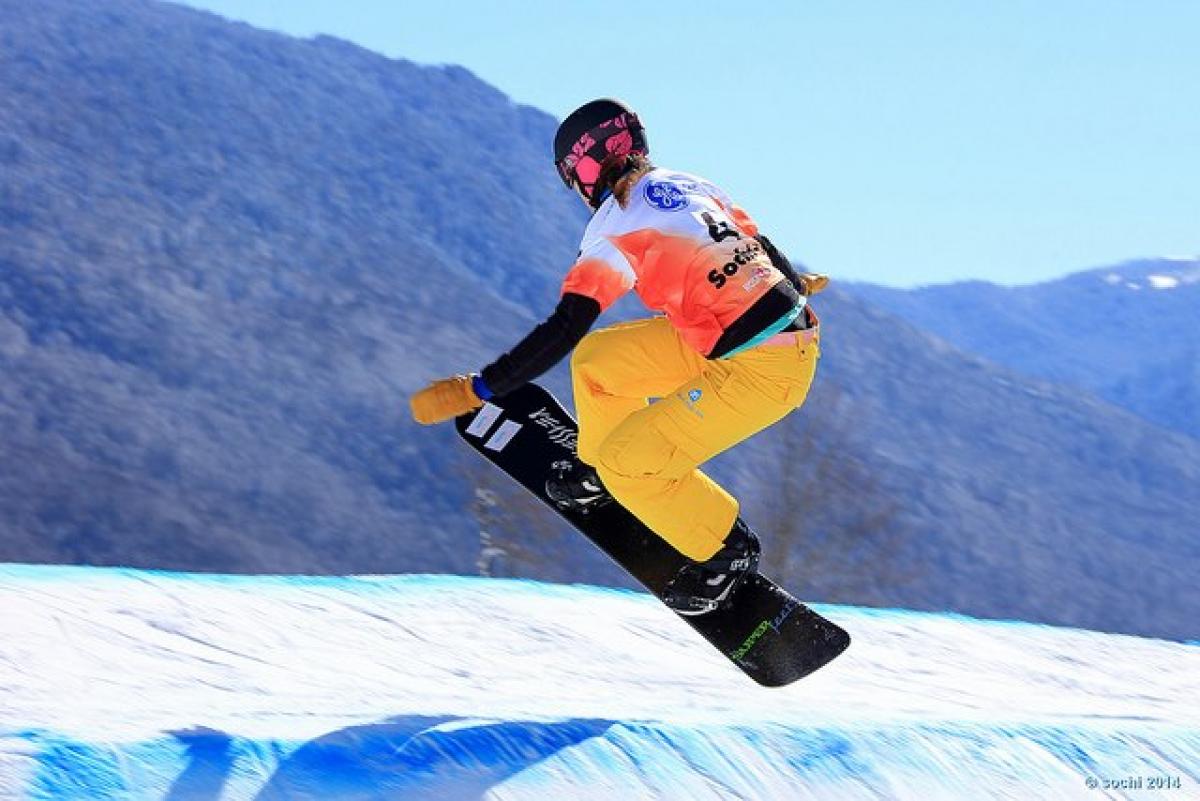 ⒸIPC
By IPC
"I really enjoy training and I've been focusing on Sochi of course."
Dutch rider Bibian Mentel is in action for the first time this season at the 2013 IPC Alpine Skiing Snowboard Europa and World Cup events in Landgraaf, the Netherlands.
This season is probably the most important of Mentel's career, as she prepares to take part in the debut of para-snowboard cross at the Sochi 2014 Paralympic Winter Games.
The 41-year-old para-snowboarder has had a busy summer training hard on and off the snow with that target in mind:
"I really enjoy training and I've been focusing on Sochi of course. Basically training five days a week, on and off snow. It's been good. Over summer I went to New Zealand for three weeks and had some training with the Kiwi guys which was fun.
"It was good to be on my board in the summer time."
Mentel was a successful able-bodied snowboarder and was in training for the Salt Lake 2002 Olympic Winter Games before losing her right leg to cancer. As part of the Dutch national team, she won six titles in half-pipe.
However, para-snowboard for the 2012 WSF World Champion does not differ from her days competing in able-bodied competitions. In fact Mentel believes that experience gives her an edge:
"Before I lost my leg I rode so many competitions so that's the advantage I have over the others.
I know what it is to perform under pressure and I know exactly what to do at a competition. I know how to focus myself and how to be well prepared.
"And that's an advantage no one else has over me."
For Mentel, it is clear who her main competition is heading into Sochi – Americans Amy Purdy, 34, and 23-year-old Heidi Jo Duce.
Last season, Mentel finished No. 1 in the world in the women's lower-limb impairment class, followed by Purdy and Duce. A stunning display at a test event in Sochi saw Mentel completing the course in a time that would have seen her pick up silver in the men's event.
"My aim is to be as fast as I can. I'm watching the fastest time on the track, if it's a girl I want to be faster and if it's a boy the same. I'm always pushing myself", she said.
The USA team is no doubt bigger than the Dutch para-snowboard team, but Mentel seems to be content with the facilities available for her and the rest of her team-mates, and her neighbourhood provides her with places to satisfy her need for speed when there is no snow around:
"I go to our national training centre where we do physical training – gym work. Aside from that I do a lot of mountain biking and road biking. I do that at home, we live close to a park.
"We have some really nice mountain bike trails 20 minutes away from our home so it's really good."
Mentel has high hopes for the coming season, which sees World Cups take place in the USA, Canada, Slovenia and the finals in Spain:
"I hope to win them all. That's what I'm aiming for. Getting to Sochi, I just want to make sure that I'm good and I'm ready to race."
The 2013 IPC Alpine Skiing Snowboard World Cup takes place on Friday (22 November) at SnowWorld, Landgraaf. Riders then travel to Copper, USA, and Big White, Canada, in January.
In the month before Sochi, there is a final Europa and World Cup in Maribor, Slovenia, and the finals in La Molina, Spain on 10-12 February.