Denis Colle: A tough year to retain my European No.1
Belgian's Denis Colle is currently the best European para-snowboarder on the circuit thanks to training in the USA, but is keen to point out that the quality of his competitors is improving all the time.
31 Jan 2014
Imagen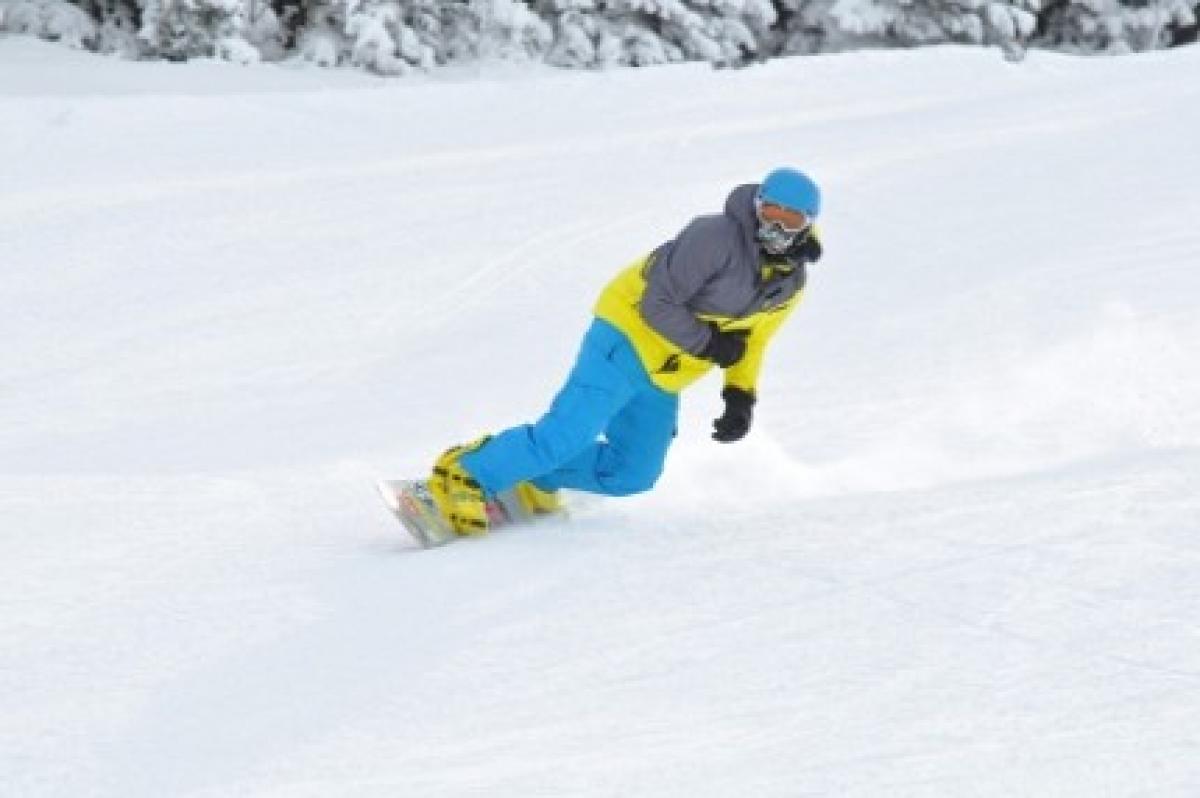 ⒸDenis Colle
By Will Davies | for the IPC
"I care always about the world rankings but this year my focus is Sochi and just growing the sport and to show everybody how we're racing"
Europe has long been a power-house of para-alpine skiing and with seven of the 10 previous Paralympic Winter Games being held on the continent, it could easily be considered the home of the sport.
But for Belgium's Denis Colle, Europe's highest ranked male para-snowboarder, the USA has become his winter sports' home.
Citing various reasons including a lack of mountains in his homeland and the wider costs associated with training in Europe, Colle turned the National Ability Centre at Park City, Utah, USA into his winter base in 2012, and the results were revolutionary for the Belgian.
"It's all about Team Utah and training full-time all season long," he said.
"I'm someone who when I trust someone and I'm listening well, I do whatever they say and sometimes it's pretty hard. Like last year, they (his coaches at the NAC) changed my whole snowboard stance and the first three days were so hard, so hard to snowboard. It was just like I was learning to snowboard again. But if I trust someone and I'm listening and I know they have the best for me, that's just the way."
Colle finished the 2012-2013 season as the fourth-ranked para-snowboarder in the world and he has no plans of slowing down.
Para-snowboard is set to make its Paralympic Winter Games debut at Sochi 2014 with cross disciplines and as more riders look at training and competing on a full-time basis, Colle feels the development of the sport and standard of competition will benefit greatly.
"Last year I won a gold at the Italian national race in the able bodied and the para-sports so when you win an able bodied race it gives you a great feeling and those feelings make you a better person, a better racer and help you make more improvements and believe in yourself," he said.
"I think if we all train so hard then maybe we become better racers than able-bodied racers or just the same level so that would be great."
Colle has always been active and sporty and he used to ski during his childhood, even while all of his friends snowboarded. In 2007, he lost his foot in a motor-cycle accident and decided soon afterwards that the time was right to join his friends..
His talent and energy on a snowboard were quickly recognised and after being invited to a World Cup event, he fell in love with the sport.
The next event on the calendar for para-snowboard is the World Cup Finals in La Molina, Spain, from 10-12 February and while admitting the Paralympic Winter Games at Sochi are his main focus this season, Colle says the World Cup still holds huge significance.
"The races are the most important because I think racing competitively can give you the best training, because boarder-cross courses are so hard to find because most of the time they just build it for competition. So doing all of the races this year will be great and the best training," he said.
"It's gonna be tough because there's a new guy from Czech (Tomas Vaverka). He's riding pretty good so it's gonna be a tough year to hold my European number-one.
"I care always about the world rankings but this year my focus is Sochi and just growing the sport and to show everybody how we're racing, how good we are and in the difference between able bodied."
While Colle is pushing the level of the sport higher for European riders, the standard set by USA athletes such as Evan Strong, Mike Shea and Keith Gabel continues to be the benchmark. But by being exposed to the intensity, professionalism and ingenuity of the programme at the NAC in Utah, the Belgian has every plan to shake things up once the snowboard competition starts at Sochi 2014.
"It's my journey on the road to Sochi here and in my opinion that's the best way for me to prepare myself for Sochi, here in America," Colle said.
The para-snowboard competition is scheduled to take place at the Sochi 2014 Paralympic Winter Games on Friday 14 March at the Rosa Khutor Alpine Centre.
Catch updates on all the action from the World Cup Finals at www.Paralympic.org and on Twitter or Facebook.