New Horses, New Coach, New Attitude
Denmark's Equestrian team is set to make an impression at London 2012, heading to London with better horses, more confidence and a top coach.
06 Jul 2012
Imagen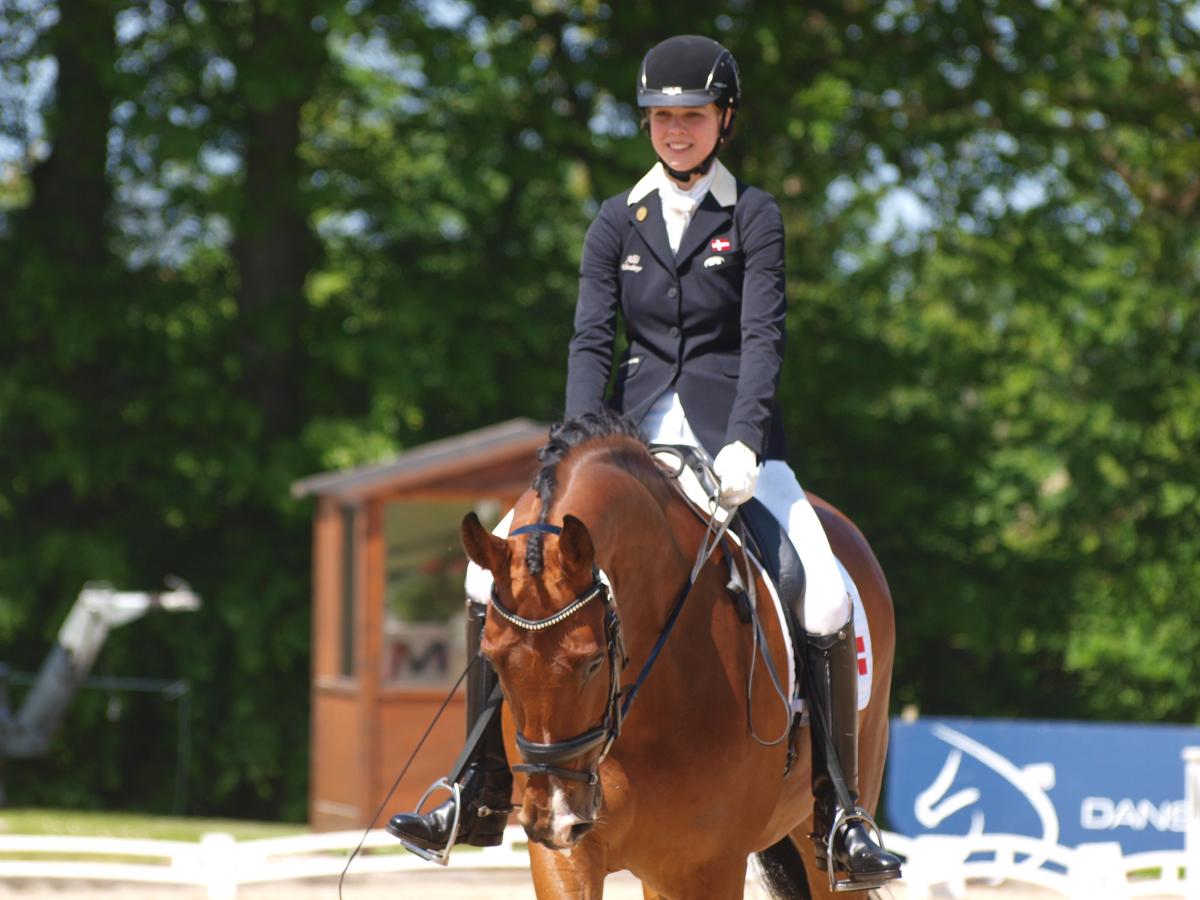 ⒸDansih Equestrian Federation
By IPC
"We have put a lot of effort into mental training to prepare ourselves. This is something that is quite new for the Danish team."
Since Beijing 2008, several things have changed on the Danish Para-Equestrian team.
In 2009, they took on new trainer David Amager, several riders have received new horses and the team have been working on their mental toughness.
With Amager, the Danish team have been revitalized, and Great Britain's trainer, Michel Assouline, now sees them as a real threat.
"Denmark has lately surfaced to become really, really good," said Assouline. "They have improved so much and they have got a lot of new horses, so they have become as competitive as Holland and Germany now."
Amager is a proactive coach who has worked a lot on team bonding and allows riders to tailor their training to their individual grades, which group them according to their functional ability.
"In Para-Equestrian there are different grades, so there is not just one coach overlooking the team. We all have our individual trainers," said Caroline Cecilie Nielsen, a grade II rider.
Amager has also ensured the team are capable of dealing with the pressures at the Paralympics.
"We are mentally very strong," said Nielsen. "We have put a lot of effort into mental training to prepare ourselves. This is something that is quite new for the Danish team.
"It's really important. Because the venue is so big, you can lose focus. We are away for a long time, so we need a lot of focus."
New horses
Several Danish riders have lost their horses since Beijing 2008 due to injury or accident and have been able to get better horses, which has really shown in competition results.
At the 2011 European Championships, Nielsen won silver in the Team Test (grade II) on Leon, an eight-year-old who she has only had for 18 months.
Line Thorning Joergensen (grade IV) also won silver in the Individual Freestyle event with Di Caprio after several years out of competition.
Annika Lykke Dalskov (grade III) only got her horse, Aros A Fenris, in March 2011. Because he was only five when she got him, she has not been able to compete at any major championships.
In fact, it took Dalskov so long to get used to her horse that she was left with only one chance to qualify for London 2012, a competition in Mannheim, Germany in May.
"There was quite a lot of pressure to ride, but it was a good debut," said Dalskov.
She came fourth in the Individual Freestyle and Championship Tests, a good result for the first competition, especially considering her horse is only six years old and most other horses there were at least four or five years older.
After an extensive search abroad, she found her horse in March 2011 just a 10-minute drive from where she lives.
"I fell in love immediately," she said. "I had to have him, even though he's a young, inexperienced horse."
Aros has had very little competition experience with him since then, but he is a quick learner, so Dalskov is confident he will be ready for London. She worries most about the long journey to London, as he has a tendency to become tense afterward.
"He gets a lot of energy and my job is to control that energy in a positive way," said the 33-year-old, who seven years ago sustained a spinal-cord injury after crashing her bike.
Realistic goals
In London Dalskov hopes to channel her energy to beat rival Hannelore Brenner of Germany.
"She has been my toughest rival for the past couple of years, and she's very experienced and she has a very, very experienced horse," said Dalskov.
Another rider, who may be selected for the Great Britain team, is Deborah Criddle.
"I have not seen her ride on her new horse, but I have heard it is a really wonderful horse, and she has had some great results," she said.
Dalskov won two individual silver medals at the 2010 world championships and silver and bronze at the 2008 Paralympics, yet she knows that with such a new horse, she may not leave London with a medal.
"I have had some really amazing results in the past, and it's difficult for me to try to put myself on a lower level and not put too much pressure on myself and this young horse," she said.
"It's something that I'm really working on inside, in my head, in my own mind because it's difficult.
"I'm not aiming for gold in London because I know that might not be realistic, so top five is my goal."
Other members of Denmark's Paralympic dressage team include Liselotte Scharff Rosenhart on Priors Lady Rawage (grade IA) and Susanne Jensby Sunesen on Thy's Que Faire (grade III).
The Equestrian events at the Paralympic Games take place from 30 August – 4 September at London's historic Greenwich Park.
Related Images