Para taekwondo waiting in the wings for Paralympic debut
'It's just growing and growing. So, after Tokyo 2020, hopefully it will grow again'
08 Jun 2020
Imagen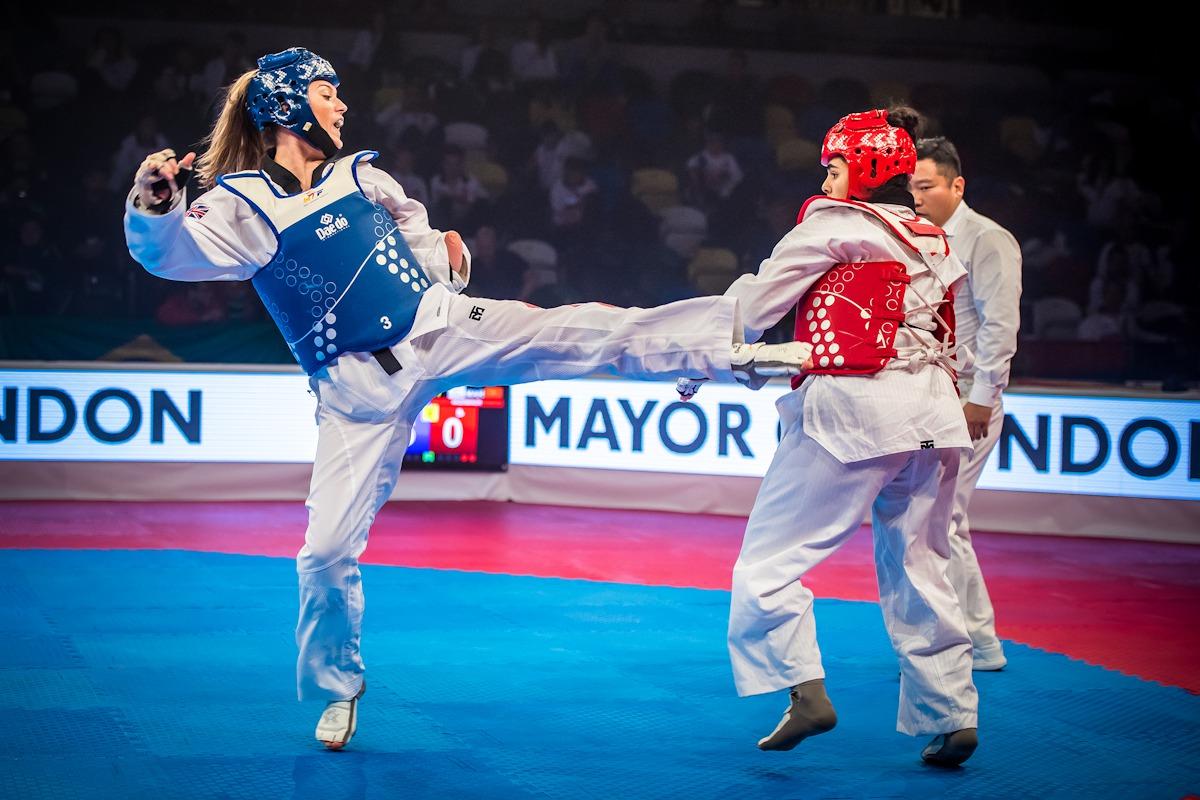 ⒸWorld Taekwondo
By Tokyo 2020
A new journey will begin for Para taekwondo at Tokyo 2020 when it makes its Paralympic Games debut.
It's been five years since Para taekwondo got the go ahead alongside badminton as new sports for the 16th Summer Paralympics.
It was a huge moment for World Taekwondo as the federation's efforts to develop and promote the sport to athletes of all impairments for over a decade, had borne fruit.
"We have always been 100 per cent committed to making our sport, a sport for all and inclusion in the Paralympic Games will help us to engage with more people than ever. Today is not just the realisation of a dream for us, but the realisation of a dream for Para taekwondo athletes around the world," World Taekwondo President Chungwon Choue had said following the sport's inclusion in the Paralympics.
"We have achieved a lot, but we know this is only the beginning for Para taekwondo.
"We are very grateful to the IPC for giving us and our athletes this opportunity and over the next five years we will work tirelessly to show them that they were right to put their faith in our sport. We look forward to working closely with the Tokyo 2020 Organising Committee to provide the ultimate sporting spectacle for Paralympic fans in 2020."
Where did it start?
While Para taekwondo initially focussed on the development of 'kyorugi', which is a form of sparring for athletes with limb deficiencies and arm amputees, the sport has expanded with competitions available to athletes of all impairments.
British taekwondo athlete Amy Truesdale was one of the first to take up Para taekwondo after originally competing with able-bodied athletes from the age of seven.
"I've been doing taekwondo originally, and then moved to Para taekwondo because this is something different," she told Tokyo 2020 at a test event.
"And because I'm very passionate about promoting disability sports, I thought I'd be a perfect candidate to do Para taekwondo. Once I started doing the pro competitions, I wanted to keep doing it."
Truesdale has been a leading figure in the sport and its growth, particularly in the United Kingdom. After she won her first gold at the World Championships, it paved the way for securing more funding for the GB Para taekwondo programme.
"In Britain, it's doing really well. We've got a bigger team and now we've got actual programmes and team members. And globally, it has increased over the years."
"It's just growing and growing. So, after Tokyo 2020, hopefully it will grow again."
The first World Para taekwondo Championships took place in 2009 and since then has been held five more times as participation continues to grow. It became a demonstration sport at the 10th IWAS World Junior Games in Stoke Mandeville before the kyorugi discipline became a full medal event the following year at the 2015 IWAS World Games.
In the same year poomsae, which became a format for athletes with neurological, intellectual or visual impairments in 2013, also took off. Prior to 2015, only two athletes could be found on the INAS Master List, but this had increased to 24 athletes at the end of the year.
In the same year, with the introduction of a World Ranking system for the kyorugi class, 141 athletes from 33 countries competed in six ranking tournaments.
Para taekwondo was also included at the Lima 2019 Parapan American Games alongside badminton and shooting with 47 athletes from 16 countries competing across the men's and women's competition.
Paralympics calling
Para taekwondo's first steps to making its Paralympic Games debut came in 2010 when the federation first attempted to be part of the sports programme at the Rio 2016 Games. However, they were unsuccessful with both Para triathlon and Para canoe having been awarded the places.
Three years later, World Taekwondo became an International Paralympic Committee recognised International Federation and just three months later, the federation shared its intent to once again be part of the Paralympic Programme.
This time at Tokyo 2020
But there was some stiff competition to be one of two sports selected. Nine other sports and disciplines including electric wheelchair hockey, one-person multi-hull sailing and three-on-three wheelchair basketball were all vying for a chance to be on the sports programme.
After nearly a year, Para taekwondo made the short list, but another wait would incur, and it wasn't until early 2015 when World Taekwondo received the historical news that the sport would feature in Tokyo.
For the Tokyo 2020 Paralympic Games, kyorugi will be the only discipline included with four sport classes, K41 to K44, available and three weight classes from -61 kg to +75kg for men, and from -49kg to +58kg for women.
In order to ensure the safety of athletes and minimise the injury risk, head protectors with face shields will also be worn by athletes.
So far 16 athletes have qualified for the Games with the most recent qualifiers coming from the African Qualification which were held in February. Moroccan Rajae Akermach, who secured the spot in the women's over 58kg, was beaming with excitement after her victory.
Speaking with World Taekwondo after securing her spot for the Tokyo 2020 Games Akermach, who is considered a top contender for the gold, said: "Since 2015 I've been working for this dream."
"I want to thank my family, my coach and all my colleagues. Really, I don't have words to express my feelings."
While Para taekwondo will need to wait another year before it makes its long-awaited Paralympic Games debut, it is set to be an unforgettable and history-making moment for the athletes who compete.