Syrian refugee Ahmad Rafiq Aldaji makes Worlds debut
He starred for the World Para Taekwondo Refugee team in his first international event
21 Dec 2021
Imagen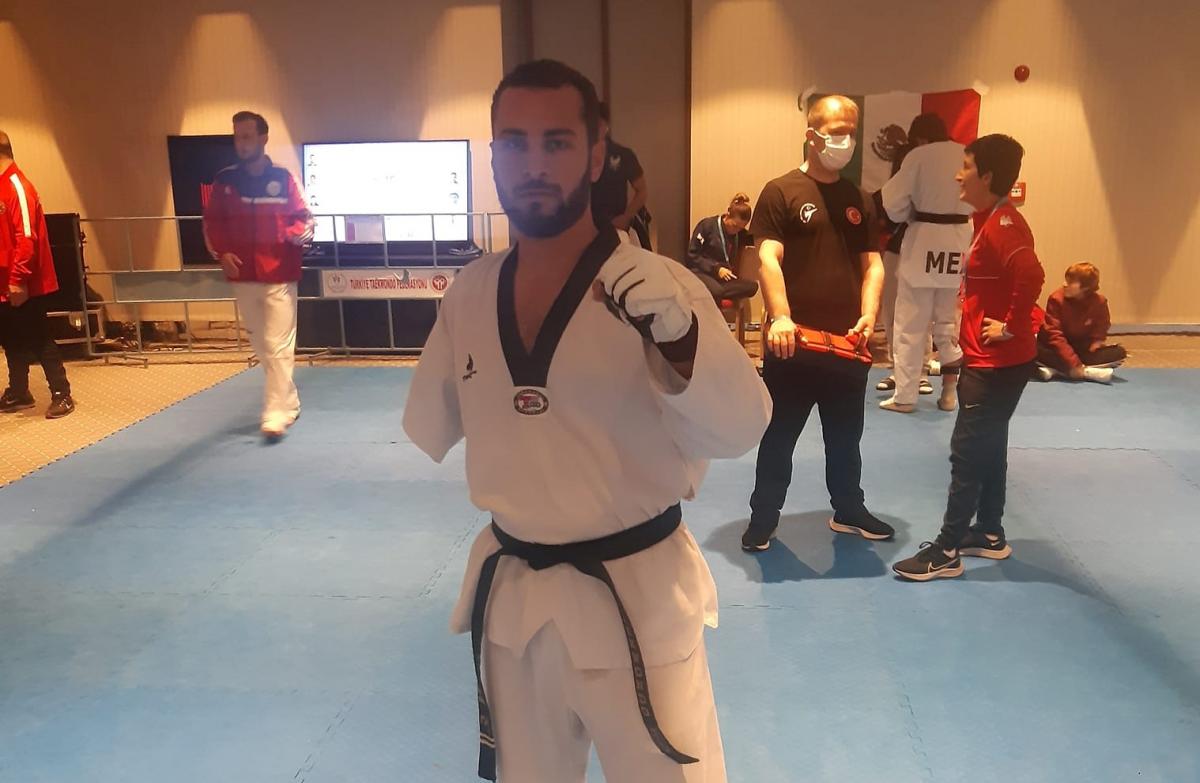 ⒸIPC
By Lee Reaney | For the IPC
In a sign of the accessibility of the sport, Para Taekwondo continues to find ways to get elite refugee athletes opportunities to participate at high level events.
Hadi Hassanzada, an Afghani refugee living in Austria, got the ball rolling by participating in the 2016 European Championships in Warsaw, Poland. He was the first athlete to be supported by World Taekwondo's Taekwondo Humanitarian Foundation – an organisation that provides equipment and coach's training to refugee camps, along with monetary support for travel to tournaments.
Parfait Hakizimana, a Burundian refugee living at the Mahama refugee camp in Rwanda, then competed at the 2017 African Championships in Kigali, Rwanda. He would later star for the Refugee Paralympic Team at Tokyo 2020.
Zakia Khodadadi became a household name after the world followed her heartbreaking plea for help and her harrowing journey out of Afghanistan just to compete at Tokyo 2020. Now granted refugee status, a last-minute injury scuttled her chance to compete at the 2021 World Para Taekwondo Championships.

The newest name on the list is Syria's Ahmad Rafiq Aldaji, who got his first taste of international experience at the recently concluded World Para Taekwondo Championships in Istanbul, Turkey.
ESCAPING CIVIL WAR
In 2014, after three years of civil war in Syria, Aldaji's life changed forever.
"I became disabled because of the war in Syria; due to shrapnel (from an explosive) landing in front of my house that immediately amputated my hand and injured my foot," said Aldaji.
He was forced to flee his home near Damascus to the Turkish border, where he was eventually allowed to enter to seek treatment for his injuries.
After a spell in a refugee camp near the border, he was able to get a house for his family - wife and two children.
SPORTS AS REHABILITATION
Shortly after he arrived in Turkey, Aldaji picked up Para Taekwondo as a form of rehabilitation – both to overcome his injuries and to get involved in society.
He trains in a modest hall that doesn't have all the bells and whistles of a modern, fully equipped training centre.
"I train three days a week", he said. "I do running, fitness, and cardio and I [practice] the basic movements of Taekwondo, but without a specific programme."
Like Hakizimana before him, Aldaji was able to turn his modest training into an elite level experience – 10 years after war broke out in his home country.
Aldaji faced Azeri Paralympian Abulfaz Abuzarli in his opening match – a stiff test even for the most experienced fighters in the division. Aldaji managed to hang with the seasoned pro from Azerbaijan, eventually falling 8-4 in an entertaining Round of 32 match.
Despite the loss, the event was still memorable for Aldaji. "This is my greatest memory in sport – today – at the World Para Taekwondo Championships."

But this isn't the end of the line.

"We didn't do as well as we hoped here, but the next tournament will be better, God willing," he said. "It's difficult as a refugee because you don't have a passport and are not able to travel.
With his refugee status now secure, the hope is that we'll be seeing him at plenty more tournaments in the future.