US in line to break Para equestrian traditions in Europe
"Coaching excellence is what makes a rider better than they currently are"
15 May 2020
Imagen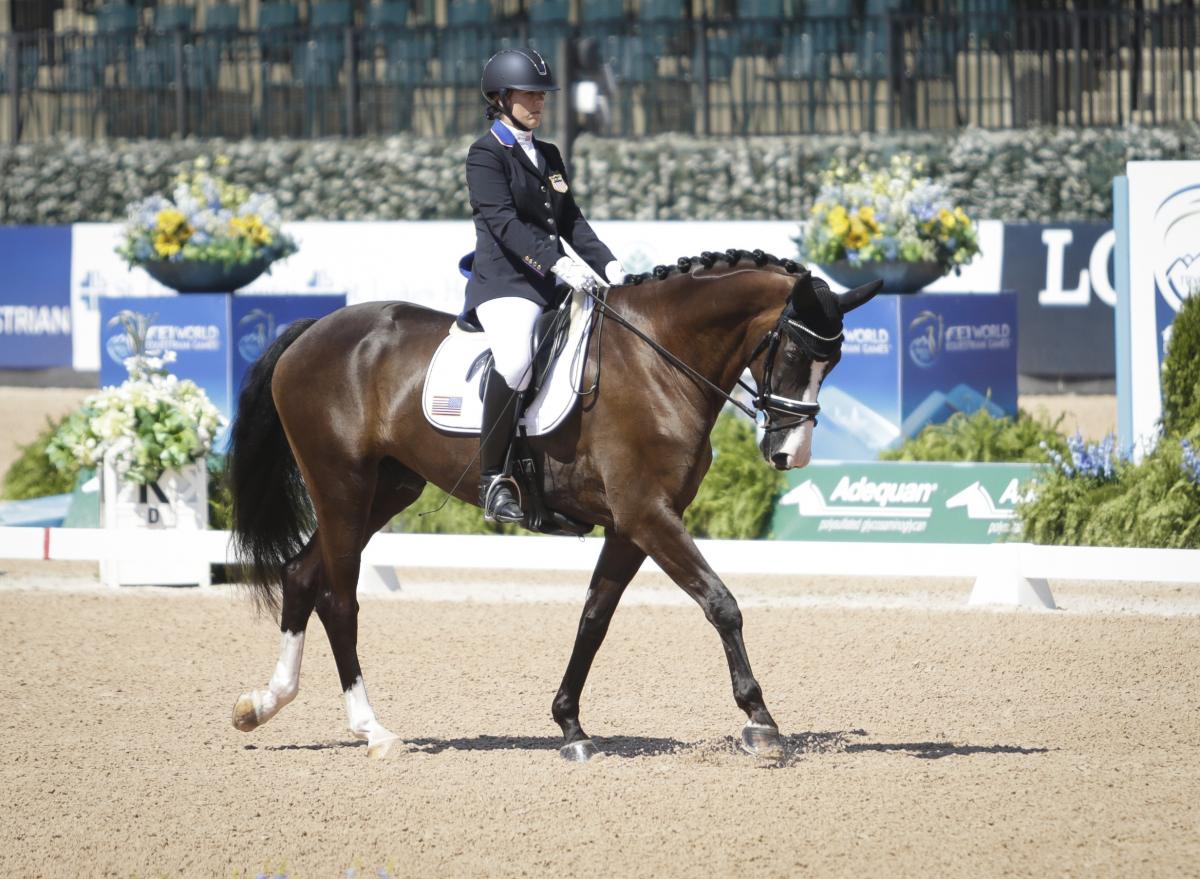 ⒸTaylor Pence / US Equestrian
By Rob Howell for the IPC
The USA sent a clear message to the Para equestrian community after their breakthrough success at the latest World Games: watch out.
They would have entered the Tokyo 2020 Paralympics Games as world No. 1, and were in with a real shot at the all-important team title. While the Games were postponed, they likely still will be favourites in 2021.
The US team has been a regular presence at the Paralympics and World Championships but had struggled to reach the podium.
That changed in September 2018, at the World Equestrian Games, held on home ground in Tryon, North Carolina, when three riders took home four medals among them.
Mastermind behind development
Head of coaching development, Michel Assouline, has been a key cog in the wheel of the team's growing international prowess.  Assouline is best descried as a global citizen with dual French and US nationality, and lives with his family in Great Britain, where for years he was the mastermind of the country's dominance in Para equestrian.
He began with a new approach to coaching, especially training.
"Coaching excellence is what makes a rider better than they currently are," Assouline said.
Since joining the team just over two and a half years ago, Assouline has developed a coach support programme and now the country boasts some 30 certified coaches, 10 at the highest level.
"Networking in the US was essential to help coaches to become better, and we developed a programme of online judging to expose riders to higher standards of judging more often," he explained. "We also integrated dressage coaches into Para dressage to help raise the standards of riders and that paid off with the medals at the World Equestrian Games."
Those medals were a silver and bronze for grade III's Rebecca Hart; and freestyle bronzes for Kate Shoemaker and Roxanne Trunnell in grades IV and I.
Trunnell, who finished 10th at Rio 2016 in the individual championship, has shot up the rankings and is now the individual world No. 1.
"I think there has been a lot of structural changes to the Para dressage programme that seems to have our success," the 35-year-old said. "We are getting quality horses, the riders are working harder, and the training is getting more fine-tuned. It's time for us to sparkle."
Training able-bodied riders is different than working with Para athletes, and Trunnell felt Assouline understood that well.
"Some of our trainers have never had a Para rider before, so it's a big learning curve," she explained.
"Michel's been in the Para world for a long time and knows all the dos-and-don'ts of training. The trainers are now aware what the judges are looking for. So that is what the trainers have their riders work on perfecting." 
Waiting game
The USA's hope for a breakthrough Paralympics is on hold due to the COVID-19 pandemic.
 "I felt a great sense of disappointment on behalf of the riders," Assouline commented. "We were building up some great momentum going into the Games and had already held two competitions at the equestrian centre in Wellington in Florida. I know that some of the riders were really saddened by the news but wouldn't want to show that.
"Some are also more affected by the impact of the global situation than others too, depending on where they live and their state's directives. Some riders can still ride, for example, while others aren't allowed to go and be with their horses at all."
The challenge now is to sustain their position as contenders once they return to competition.
"(Trunnell) gives the others a role model and you need that in a team," Assouline noted. "It draws them in the right direction. She gives the other riders that inspiration to make it to Tokyo."