USA: 10 facts on the Sochi 2014 Paralympics
Find out more about the history of largest delegation of athletes heading to the Sochi 2014 Paralympic Winter Games.
27 Feb 2014
Imagen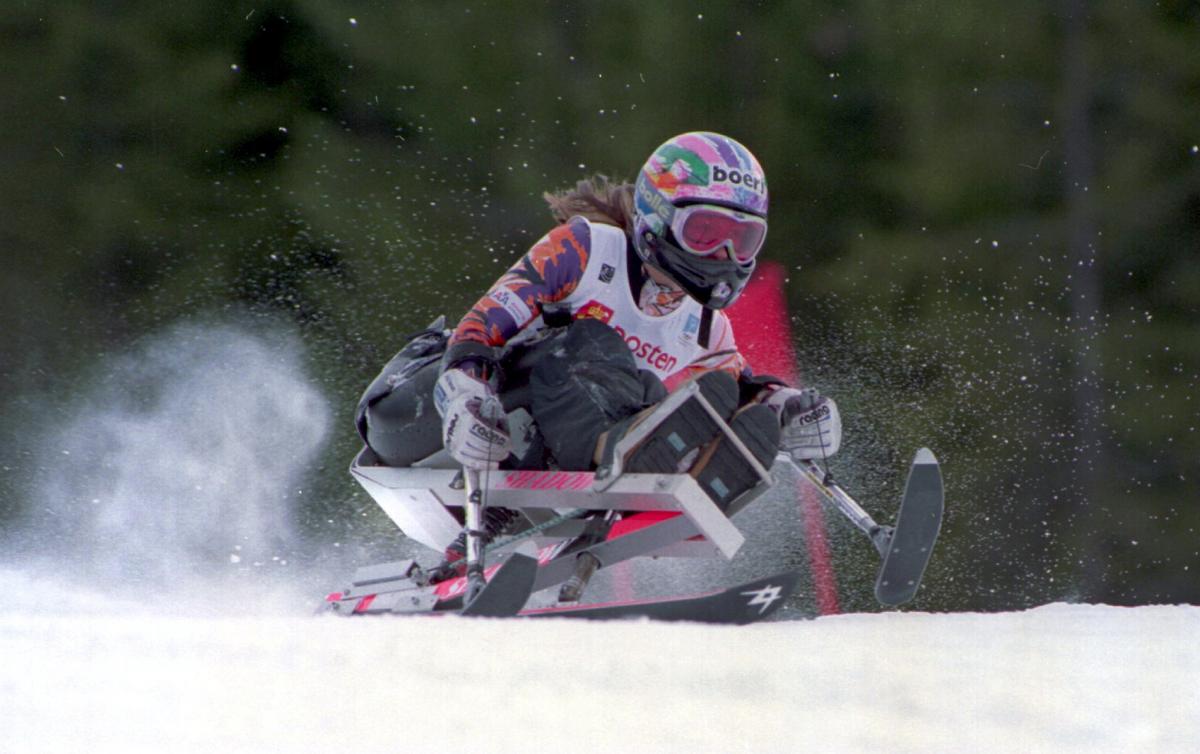 ⒸGetty Images
By IPC
- The USA have participated in all Winter Paralympic Games since the inaugural edition in 1976.
- The USA have won 96 gold medals, 97 silvers and 68 bronze for a total of 261 at the Winter Paralympics. Only Norway (134 gold medals) and Austria (102) have enjoyed more success as a delegation.
- The USA won four gold medals at the Vancouver 2010 Winter Paralympics, their fewest since also taking four in 1980. In the first Winter Paralympic Games in 1976, the USA failed to win a single medal.
- The USA have won 89 of their 96 Winter Paralympic gold medals in alpine skiing.
- The USA's most successful Winter Paralympian is alpine skier Sarah Will, who won 12 gold medals and one silver.
- Sarah Will's 12 Winter Paralympic gold medals are the most by any participant from outside Europe.
- The USA are the leading country at the Summer Paralympics, where they have taken 2,067 medals (731 gold, 656 silver and 680 bronze).
- At the London 2012 Paralympics, the USA came sixth in the medals table with 31 golds.
- With 80 athletes, the USA will have the largest delegation at the Sochi 2014 Paralympic Winter Games.
- The USA won the ice sledge hockey Paralympic title at Vancouver 2010, and in Sochi will attempt to become the first nation to win back-to-back Paralympic titles in the sport.
You can follow the US Paralympics on Twitter at @USParalympics and on Facebook.
Athletes:
Alpine skiing
Allison JONES, Twitter: @JonezyRocks, Facebook
Lindsay BALL, Facebook
Jasmin BAMBUR
Diane BARRAS (guide)
Mark BATHUM, Twitter: @MarkBathum
Heath CALHOUN, Facebook
Tyler CARTER
Christopher DEVLIN-YOUNG
Ralph GREEN, Twitter: @BKSkiman, Facebook
Gerald HAYDEN
Joel HUNT
Stephanie JALLEN, Twitter: @StephJallen6
Ian JANSING, Facebook
Andrew Earl KURKA, Twitter: @Andrew_Kurka, Facebook
Stephen LAWLER, Twitter: @ItsTheLaw_ler, Facebook
Jonathan LUJAN, Twitter: @JonnyVolcano44, Facebook
Staci MANNELLA, Twitter: @staciskier96, Facebook
Scott MEYER
Alana NICHOLS
Patrick PARNELL
Kim SEEVERS (guide)
Jamie STANTON, Twitter: @JamieStantonUSA
Laurie STEPHENS, Twitter: @LaurieStephens3
Melanie SCHWARTZ
Joe TOMPKINS
Danelle UMSTEAD, Twitter: @DanelleUmstead, Facebook
Rob UMSTEAD (guide),
Stephani VICTOR, Twitter: @stephanivictor, Facebook
Tyler WALKER, Twitter: @tbone_walker, Facebook
Cade YAMAMOTO (guide)
Snowboard
Cristina ALBERT
Tyler BURDICK, Twitter: @TylerTBurdick
Heidi Jo DUCE, Twitter: @HeidiJoDuce, Facebook
Keith GABEL, Twitter: @GabelKeith, Facebook
Megan HARMON
Daniel MONZO, Twitter: @danielmonzo
Nicole ROUNDY, Twitter: @NicoleRoundy, Facebook
Mike SHEA, Twitter: @Adaptiveathlete, Facebook
Evan STRONG, Twitter, Facebook
Nordic skiing
Jacob ADICOFF
Monica BASCIO, Twitter: @mbascio
Omar BERMEJO, Twitter: @Dberm_O, Facebook
Kevin BURTON, Twitter: @kev_burton
David CHAMBERLAIN, Twitter: @chambo365
Dan CNOSSEN
Travis DODSON
Sean HALSTED
Oksana MASTERS, Twitter: @Oksana_Masters
Tatyana MCFADDEN, Twitter: @TatyanaMcFadden, Facebook
John OMAN
Augusto Jose PEREZ
Aaron PIKE, Twitter: @pikester86
Reid PLETCHER (guide)
Bryan PRICE
Beth REQUIST, Twitter: @BethRequist, Facebook
Andrew SOULE
Jeremy WAGNER
Ice sledge hockey
Tyler CARRON
Steve CASH, Twitter: @SteveCash34, Facebook
Taylor CHACE, Twitter: @TaylorChace, Facebook
Declan FARMER, Twitter: @6DFarmer
Nikko LANDEROS
Jen LEE
Taylor LIPSETT, Twitter: @usasledsniper7
Daniel MCCOY, Twitter: @mcsled14
Kevin MCKEE, Twitter: @McKee25
Adam PAGE
Joshua PAULS, Twitter: @spudsusa27, Facebook
Rico ROMAN, Twitter: @RicoSled23
Brody ROYBAL
Paul SCHAUS
Greg SHAW
Joshua SWEENEY, Twitter: @SledSweeney13
Andy YOHE
Wheelchair curling
Penny GREELY
Jimmy JOSEPH
Meghan LINO
Patrick MCDONALD
David PALMER
Related Documents