Imagen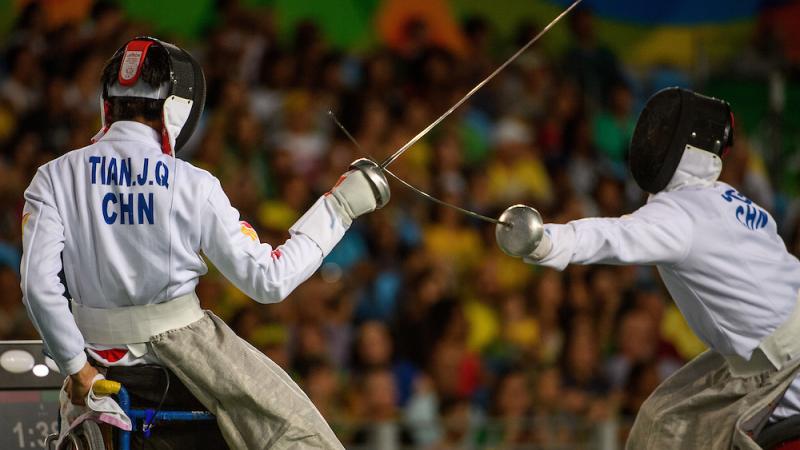 Gang Sun
Wheelchair Fencing
China boasted a deep wheelchair fencing team at the Rio 2016 Paralympic Games, with Sun being among their most popular athletes.
In his Paralympic debut at Rio 2016, Sun captured gold in the men's epee category A in a tight battle with Great Britain's No. 1 ranked Piers Gilliver. Sun won by just two points, nearly a repeat when the Chinese athlete defeated his rival by a point at the 2015 World Championships in Eger, Hungary. Their rivalry is expected to become even fiercer in 2017.
Sun was also key in helping China capturing Paralympic gold in the men's team foil. As the No. 1 ranked athlete in the men's foil, Sun played hero in the final, dropping just three points in his three bouts.
Gold in the team foil was redemption for the Paralympic bronze he took in the individual event. He lost to Hungary's Richard Osvath in the semi-final, and failed to advance in what would have been an all-Chinese showdown against teammate Ye Ruyi.
The individual foil event appears the toughest hump for the Asian champion, who entered 2017 as the top-ranked fencer in that category but is missing a World and Paralympic gold.
Sun is a left-hander and competes with the Jiangsu Sportscenter club.