Imagen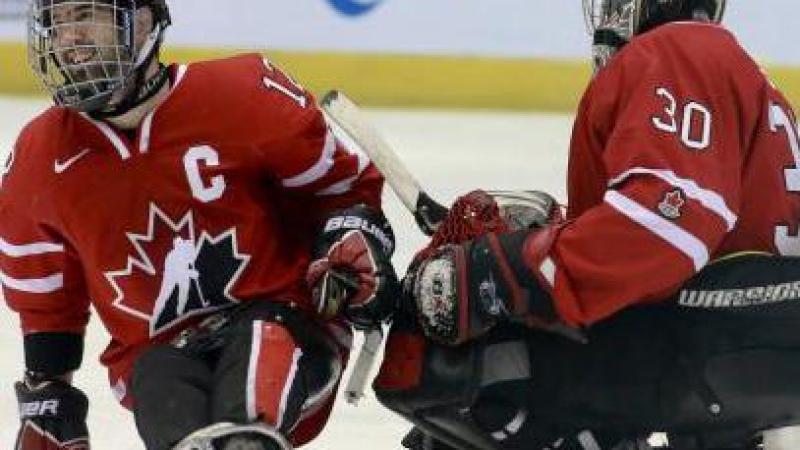 Greg Westlake
Para Ice Hockey
Having his legs amputated when he was 18 months old, Canadian team captain Greg Westlake started playing Para ice hockey in 2001 for the Mississauga Cruisers before being named to the national team in 2003 at the age of 17.
Now Westlake has certainly earned enough accolades to date to be classified as one of the best Para ice hockey players in the world.
The product out of Oakville, Ontario helped Canada capture a gold medal at the International Ice Sledge Hockey "4 Nations" Tournament in Sochi, Russia, in 2013 defeating Norway, 4-0.
Earlier in 2013, Westlake and Canada defeated the USA to win the IPC Ice Sledge Hockey World Championship A-Pool in Goyang, South Korea. At tournament's end, he was named the most outstanding forward.
But that was not his first gold medal at a World Championships.
Back in 2008 at the IPC Ice Sledge Hockey World Championships A-Pool in Marlborough, USA, a Westlake goal with 9.3 seconds remaining in the third period broke a 2-2 tie against Norway and helped Canada come out on top.
As captain of his team since 2011 and an avid golfer, Westlake provides an excellent leadership presence both on and off the ice.
In 2006, Westlake and Canada captured a gold medal at Torino 2006, defeating Norway 3-0. With Canada missing out on the medal rounds at Vancouver 2010, on their home ice, Westlake helped them to bring home a bronze medal from Sochi 2014, silver at the 2015 World Championships and the hallowed world title in 2017.