Agitos Foundation helps refugees, earthquake survivors
#TeamAgitos grows larger as more Para sport development projects are funded via the 2016 Grant Support Programme.
04 Aug 2016
Imagen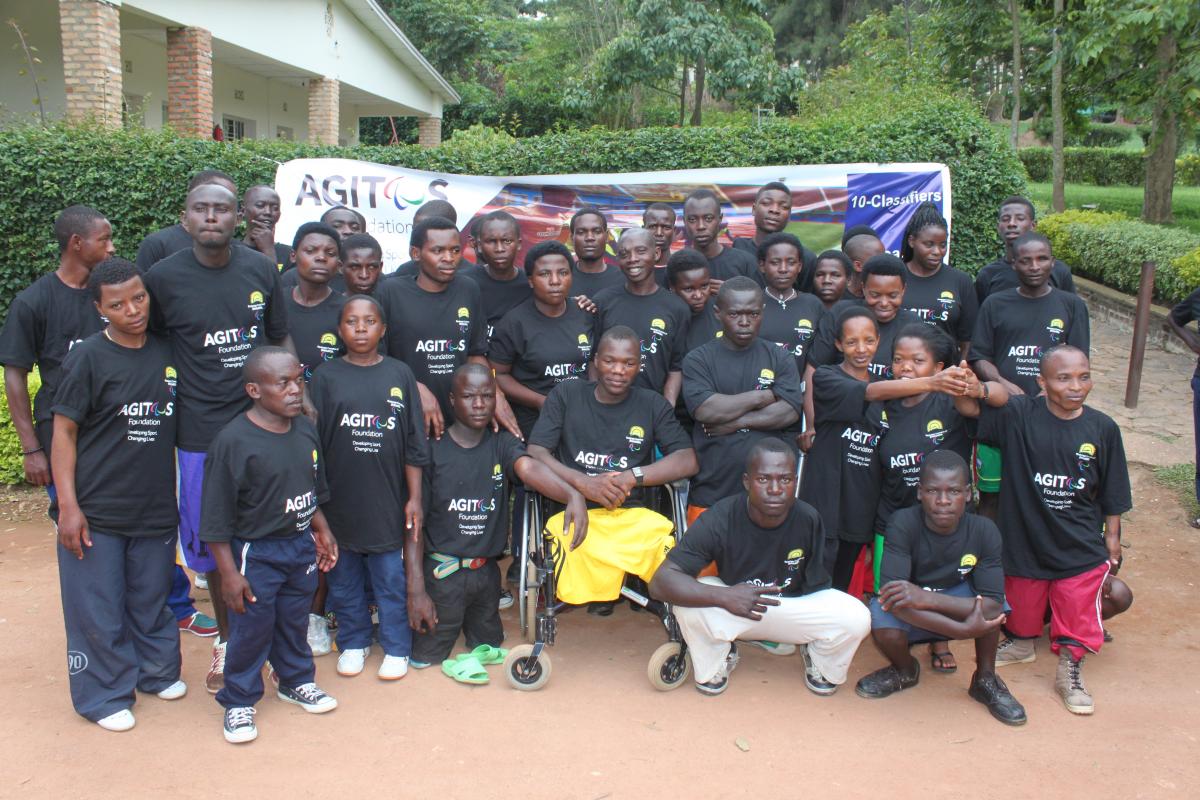 ⒸIPC
By Agitos Foundation
The development arm of the International Paralympic Committee, the Agitos Foundation, will support projects aimed at helping refugees and earthquake survivors into Para sport as part of its 2016 Grant Support Programme (GSP).
A total of 21 National Paralympic Committees, two International Organisations of Sports for the Disabled, one Regional Organisation and nine International Federations will receive a share of EUR 650,000 which has been made available to IPC members.
The most compelling projects include a proposal by the Greek National Paralympic Committee to work with Serbia and Cyprus in helping some of the thousands of people who have sought refuge in those countries, to discover Para sport.
This includes working with partner agencies to spread the word about the Paralympic Movement amongst refugees, and offering training camps that will help towards their participation in local and national competitions.
The Ecuadorian Paralympic Committee will direct its funding towards identifying young athletes who could compete at the 2017 Youth Parapan American Games in Sao Paulo, Brazil. Their focus will be on those areas affected by April's 7.8 magnitude earthquake.
Georg Schlachtenberger, Director of the Agitos Foundation, said: "Once again we have been overwhelmed by the number and quality of applications - 66 - from all around the world, and this year in particular we have received a large amount of proposals that are collaborative between countries.
"The innovation and thought that goes into each project cannot be underestimated and this year we have seen, more than ever, the true humanity and good spirit that exists within the Paralympic Movement.
"These 33 projects bring the total number that we have supported over four editions to 126, touching all corners of the globe. We look forward to seeing the 2016 projects unfold in the coming months and welcome them all to #TeamAgitos."
The 2016 edition takes the total amount invested through the GSP to over EUR 2.5 million.
List of funded projects
National Paralympic Committees
- Armenia, raising awareness of the Paralympic Movement and changing perceptions in schools and universities.
- Benin, talent identification in 10 municipalities of the country.
- Cape Verde, technical education of sitting volleyball coaches, classifiers and technical officials in Angola, Cape Verde, Guinea Bissau, Sao Tome and Principe and Mozambique.
- Chile, identification, selection and development of athletes in athletics, swimming and table tennis.
- Colombia, talent identification methods and techniques to be implemented in Ecuador, Peru, Chile and Colombia.
- Cuba, technical development of coaches and athletes in goalball and sitting volleyball for the Sao Paulo 2017 Youth Parapan American Games.
- Ecuador, talent identification with a focus on regions hit by earthquake.
- El Salvador, promoting the development of Para sports (athletics, swimming, tennis, table tennis and boccia) to youngsters, including those with high support needs.
- Great Britain, training camp for snowboarders from Great Britain, Romania, Ukraine, Netherlands, Norway and Poland.
- Greece, developing Para sport amongst the refugee population in Greece, Serbia and Cyprus.
- Kazakhstan, advocacy campaign on the development of the Paralympic Movement.
- Lao People's Democratic Republic, develop technical skills of trainers and coaches of different Para sports.
- Malawi, talent identification.
- Mongolia, developing National Technical Officials in boccia.
- Morocco, grassroots athletics training camp for youngsters with impairments.
- Oman, training camp for track and field athletes.
- Panama, training seminar for athletics and powerlifting officials.
- Peru, talent identification in less developed regions.
- Poland, training camp for cross-country skiers and biathletes and their coaches from the Netherlands, Georgia, Serbia and Croatia.
- Slovenia, youth development camp for alpine skiing and snowboard athletes and coaches from Poland, Serbia, Bulgaria, Greece, Romania and Slovenia.
- USA, development camp in rowing for athletes and coaches from different countries of the Americas region, with the opportunity to try hand cycling and Para triathlon.
Regional Organisations
- Oceania, workshops in Tonga, Samoa, Vanuatu, Papa New Guinea and Fiji to bring together sports organisations of each country with potential or current athletes for talent identification, and to grow the culture of Para sport.
International Federations
- IPC Athletics, recertification of International Technical Officials and classifiers.
- Badminton World Federation, developing Para badminton in the Americas.
- International Table Tennis Federation, training camp and competition for athletes and coaches from Oceania.
- IPC Powerlifting, 'The Bar is Reloaded' anti-doping campaign.
- IPC Shooting, classification research in visually impaired shooting.
- IPC Swimming, recertification of International Technical Officials and classifiers.
- International Tennis Federation, increase and train wheelchair tennis coaches in Africa.
- International Wheelchair Basketball Federation, creating training and competition opportunities for female athletes in Asia and Oceania.
- UCI, developing Para cycling in Asia.
International Organisations of Sports for the Disabled
- International Sports Federation for Persons with an Intellectual Disability (INAS), research into Adaptive Behaviour and its impact on sports performance for intellectually impaired athletes.
- International Blind Sports Federation (IBSA), design of an accurate and reliable procedure for the measurement of visual fields during classification.
#TeamAgitos is the hashtag being used to highlight all Para sport development activities. Anyone can use #TeamAgitos on social media to show they are part of the team for developing Para sport, whether they are fans, athletes, coaches, part of the Paralympic Movement or a partner organisation.