All six Paralympic medallists set for Aspen para-snowboard World Cup
The debut of a new format for snowboard-cross, which will feature riders racing head-to-head, has attracted all six Sochi 2014 medallists.
09 Jan 2015
Imagen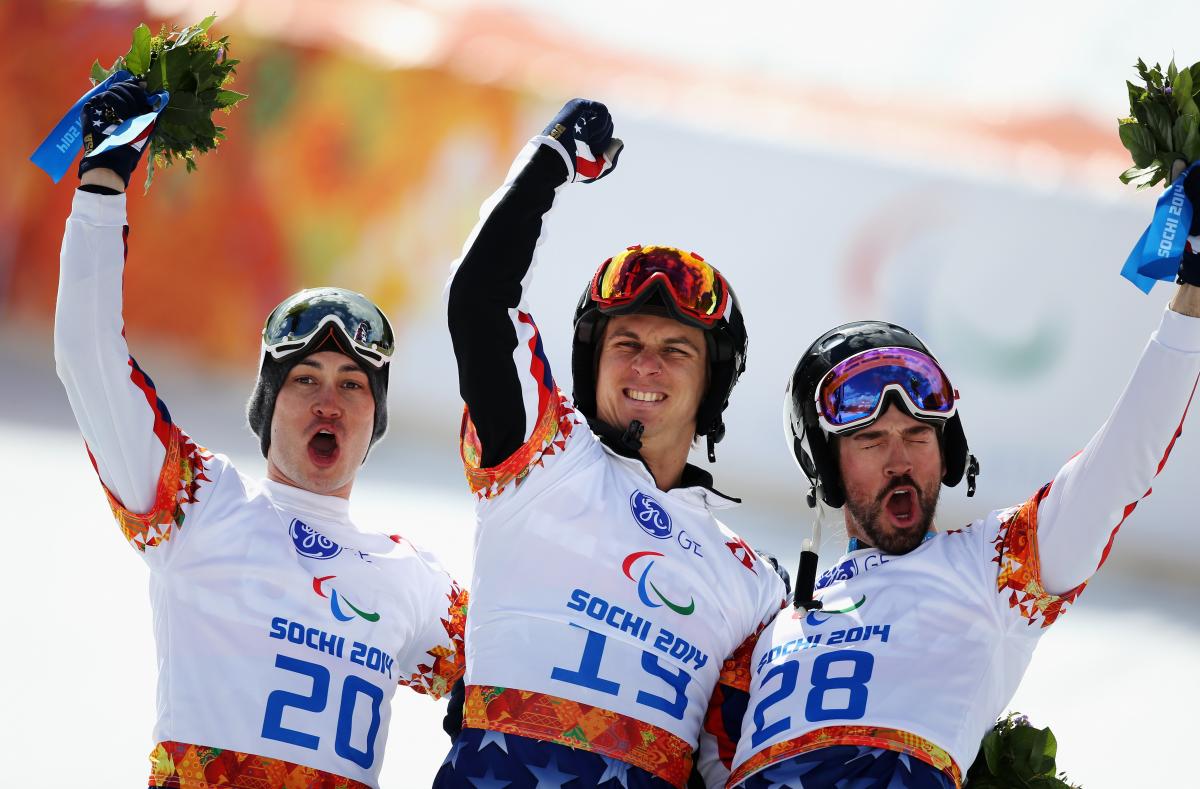 ⒸGetty Images
By IPC
"It changes the entire dynamic of our sport and now there's a whole new element of strategy that will need to take place to be a successful boardercross rider."
The debut of the new head-to-head format for snowboard-cross will attract all six Paralympic medallists to the slopes of Aspen, USA, for the IPC Alpine Skiing Para-Snowboard World Cup from Monday (12 January).
Riders will race two-by-two after an initial qualification round making the cross competitions more attractive for fans. It has also been welcomed by athletes, who are gearing up for the 2015 IPC Para-Snowboard World Championships in La Molina, Spain, from 23-28 February.
The USA's Mike Shea, Sochi 2014 silver medallist, said: "The new bordercross format is sure to make for some exciting racing. The sport is moving in the direction that the riders want, and the fans are sure to get enjoyment out of head-to-head racing this year.
"It changes the entire dynamic of our sport and now there's a whole new element of strategy that will need to take place to be a successful boardercross rider."
Shea will be joined in the men's SB-LL2 by his teammates, Sochi 2014 gold medallist Evan Strong and bronze medallist Keith Gabel. They will compete in head-to-head and the original time-trial format.
The women's SB-LL2 will see Dutch Paralympic champion Bibian Mentel-Spee go up against American bronze medallist Amy Purdy, who is returning to the slopes after a hugely successful appearance on hit US TV show 'Dancing with the Stars'.
Also set to compete is the USA's Nicole Roundy, who will face French Sochi silver medallist Cecile Hernandez-Cervellon in the women's SB-LL1. Roundy believes the home snow could provide an advantage.
"Every competition is different, every course is different and everyone has an advantage at one point or another," Roundy said. "I like North American events because I can avoid factors such as jetlag and major diet changes. It also helps when an event is held in a venue I'm familiar with, like Aspen. Every factor, no matter how minor, can affect your result. The less you have to deal with, the more energy and focus you can put into your performance."
Entering the men's SB-LL1 after winning the first banked slalom gold at the World Cup in Landgraaf, the Netherlands, in November, is American Mike Schultz who begins a busy month.
"It's always easier competing on your home turf since you're typically more comfortable with your surroundings and the people that can attend like family and friends," Schultz, who is only in his first competitive season, said. "Aspen is going to be my second home for the month of January! First we have the World Cup and then a week-and-a-half later we'll be at the Winter X Games. I'll be competing in the adaptive boarder-cross and adaptive snow-cross. It's going to be a fun month!"
In the men's upper-limb impairment races Italy's Roberto Cavicchi, the overall third place finisher from the 2013-14 World Cup, will enter alongside all three Landgraaf banked slalom podium finishers. Austrian Patrick Mayrhofer, Great Britain's Ben Moore and Italian Manuel Pozzerle will test themselves in snowboard-cross for the first time in 2014-15.
Competition begins in Aspen with time-trial on Monday, continuing with head-to-head on Tuesday (13 January). Around 50 riders from 11 countries are scheduled to compete.
Full results will be available and photos will also be available for download at the IPC's Flickr account.
La Molina 2015 will gather 80 riders from 20 countries. Athletes will compete for honours in snowboard-cross and banked slalom. Media accreditation is available.
For competitions in 2014-15, the lower-limb impairment classification has been split into two categories – one for athletes with an impairment in one or two legs or with less activity limitation (SB-LL2), and one for athletes with a significant impairment in one leg or a significant combined impairment in both legs (SB-LL1).