#APCTop20 - No.5: Carla Qualtrough elected to Canada's Cabinet
Paralympic swimmer named Minister of Sport and Persons with Disabilities in 2015.
28 Jul 2017
Imagen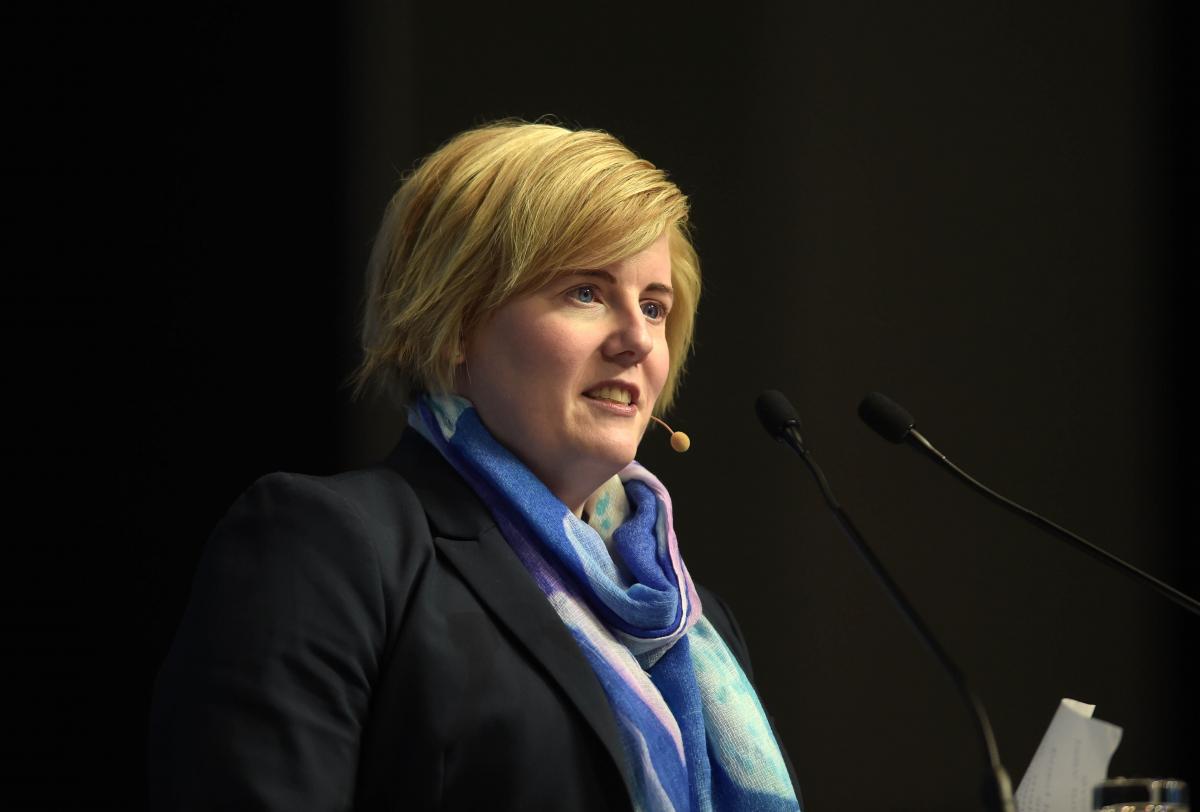 ⒸGetty Images
By IPC
In November 2015, former Americas Paralympic Committee (APC) Vice-President Carla Qualtrough was named Canada's Minister of Sport and Persons with Disabilities.
"I am absolutely delighted that Carla has been appointed to such a significant and influential role within the Canadian government," said International Paralympic Committee (IPC) President Sir Philip Craven at the time. "On behalf of the whole Paralympic Movement I would like to pass on all of our congratulations and wish her well in her new role."
Qualtrough is a successful lawyer, human rights activist and dedicated volunteer who represented Canada at the Seoul 1988 and Barcelona 1992 Paralympic Games, winning three bronze medals in swimming.
As we approach the Americas Paralympic Committee's (APC) 20th anniversary on 1 August, Qualtrough's appointment enters at No.5 at the APC Top 20 Moments in History.
Paralympic.org: What does it mean for you to serve as Canadian Minister of Sport and Persons with Disabilities?
Carla Qualtrough (CQ): It means a great deal to me. When Prime Minister Trudeau asked me to take on this role as Minister of Sport and Persons with Disabilities he told me "to go out and change the world." It's a great honour for me to be in a role that combines my life's work and passion. As the first-ever minister responsible for persons with disabilities, I have the task of drafting ground-breaking accessibility legislation which will be the first of its kind in Canada. This will be transformational in terms of public policy and breaking down barriers for Canadians with disabilities when it comes to federal jurisdiction.
What did you learn from all your years working within the Paralympic Movement?
CQ: I wouldn't be where I am today if it weren't for sport and the Paralympic Movement. As we all know, the Paralympic sport system is one where the playing field is levelled before the competition begins – where athletes compete against other with similar functional impairments or disabilities. This fundamental premise was transformational for me and allowed me to look and think about other systems from that lens. How can we design systems that include everyone from the start? This guiding question led me to pursue a career as a human rights lawyer, a volunteer and now a politician. It also taught me that the words we use are important. I've learnt that in order to change perceptions and stereotypes around disability we need to change how we frame the conversation and how we talk about persons with disabilities and disability issues.
How have all those learnings helped you in this position so far?
CQ: It's helped me a great deal. In my role as a Cabinet minister, I see my job as bringing that accessibility lens and voice to the discussions and decisions that are made with my colleagues at the Cabinet table. I am convinced that as a result those decisions make for stronger public policies for my country and start that culture shift towards a more inclusive society.
Do you face any extra-challenges while working as a politician for having a visual impairment?
CQ: I've had to be a different politician than what our country is used to. I can't walk into a room and recognize people. I can't read name tags. There are a lot of things I can't see and in the world of politics it's important to be able to recognize cues and facial expressions when you're on the campaign trail asking for people for their support and vote. I've just had to educate people on the way I work and that it's a bit different than the way other people work.
Do you think societies around the world are becoming more equitable and cities more disability-friendly?
CQ: I think we have come a long way in terms of accessibility when it comes to disability issues and inclusion of persons with disabilities. However, we still have a long way to go. Again, I think that the key to really moving the bar forward is to fundamentally change the conversation around disability. When it comes to talking about the inclusion of persons with disabilities we need to move away from talking about needs and inabilities and start talking about economic, social and civic participation. The shift is already happening. I see it in the younger generations. They are clear in their message that they want to be included from the start. Theirs is not a language of accommodation, it is a language of inclusion. This makes me hopeful that we are heading in the right direction.