Best of Bunschoten
Dutch snowboarder talks favourite event, toughest competitors and ambitions for PyeongChang 2018.
05 Jul 2017
Imagen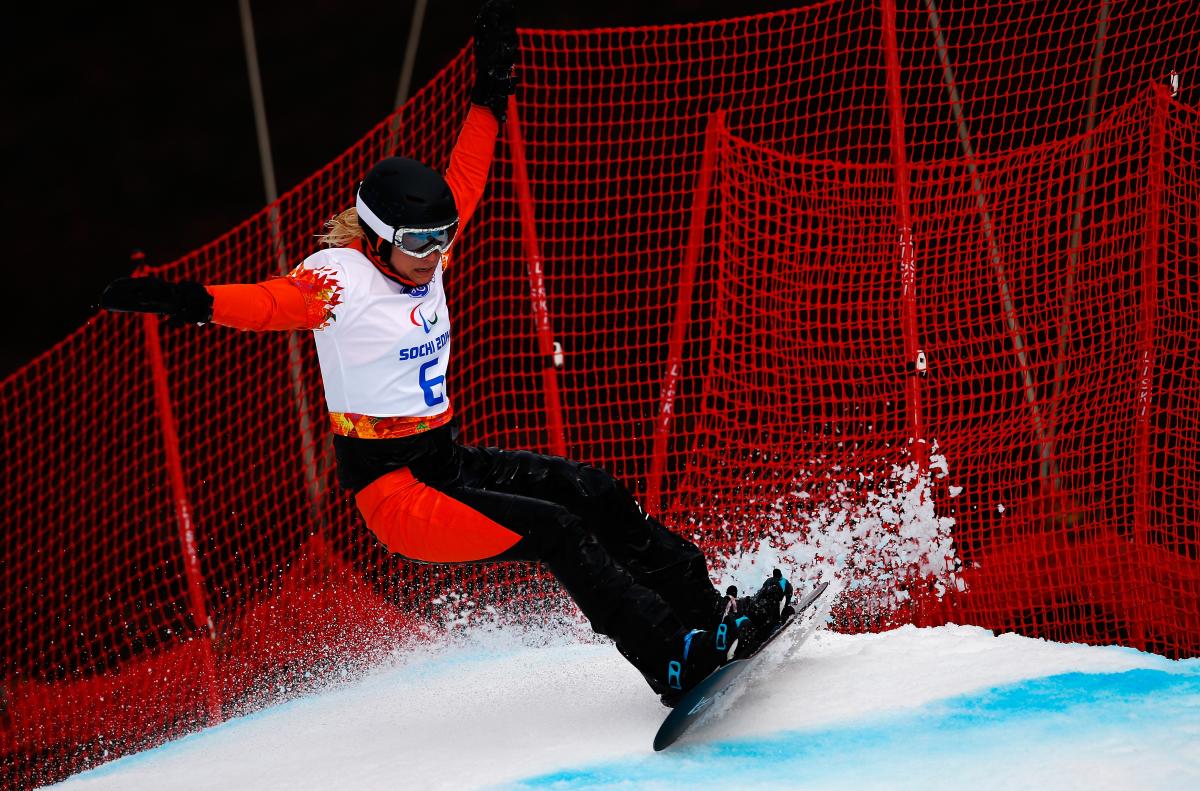 ⒸGetty Images
By Dave Phillips and the IPC
Dutch snowboarder Lisa Bunschoten is among the podium contenders for the PyeongChang 2018 Paralympic Games in the women's SB-LL2 category.
Get to know the 21-year-old, who is coming off double-silver from the 2017 World Para Snowboard Championships in Big White, Canada.
Paralympic.org: Snowboard-cross or banked slalom, which is your favourite?
Lisa Bunschoten: I like boarder-cross more, but that's just because it's racing with each other, and everything can happen. I don't know which one I'm better at, but I like boarder-cross more.
"It's because in banked slalom you just do three runs, and then your best time counts, you have three chances. With boarder-cross, first you have the time trials, so they're important, and after that you have the heats, everything has to be good, because if you don't want your heat, you're out. It's just more fun to race with more people on one course."
Being from the Netherlands, what attracted you to winter sports?
LB: I started actually because of my brother. He always wanted to go for winter sports. I couldn't fit ski boots, and I didn't want to ski on one leg. He said go and try snowboarding, and I tried and I really liked it. Why I do this sport is because I really love to be in nature, I can't imagine being in a sport hall all year long. So I think that's one of the biggest things – being in nature, and the sport I really like to do it.
Is there a coaching or mentoring relationship with fellow Dutch athlete Bibian Mentel-Spee?
LB: She was my coach before Sochi, and in Sochi her husband was, but not anymore. She has her own team, and we're training in separate teams, but still we see each other sometimes.
Are Bibian and Australia's Joany Badenhorst your toughest competitors?
LB: I think a lot of girls are [my competitors] because everybody is working really hard right now, and the level has stepped up last year. I think a lot of girls are - I don't know who particularly - because everybody is working really hard, but it's always like you know some people who are on the podium most times, but every time you go to a race everybody can get on the podium especially in boarder-cross, if something happens.
What are your ambitions for PyeongChang 2018?
LB: Firstly, I really want to get on the podium, but of course I'm going for the gold medal.
What motivates you beyond PyeongChang 2018? Where do you see yourself in four or eight years' time?
LB: The motivation for me then is just to push myself to get more out of it, I always think 'this was really good, but you can do more and always improve.' And I like to learn new things and improve. If I get gold [at PyeongChang], I really, really want to keep the gold four years later. That's a really big motivation for me. After these Games, I'm not really sure about it, but I think I want to go further. In four years' time, I think if everything goes well, I will be on the next Games, and hopefully on the top of the podium.