Big Interview: Eva Loeffler
The daughter of the Paralympic Movement's founder has seen her father's legacy live on in various forms. IPC
05 Jul 2015
Imagen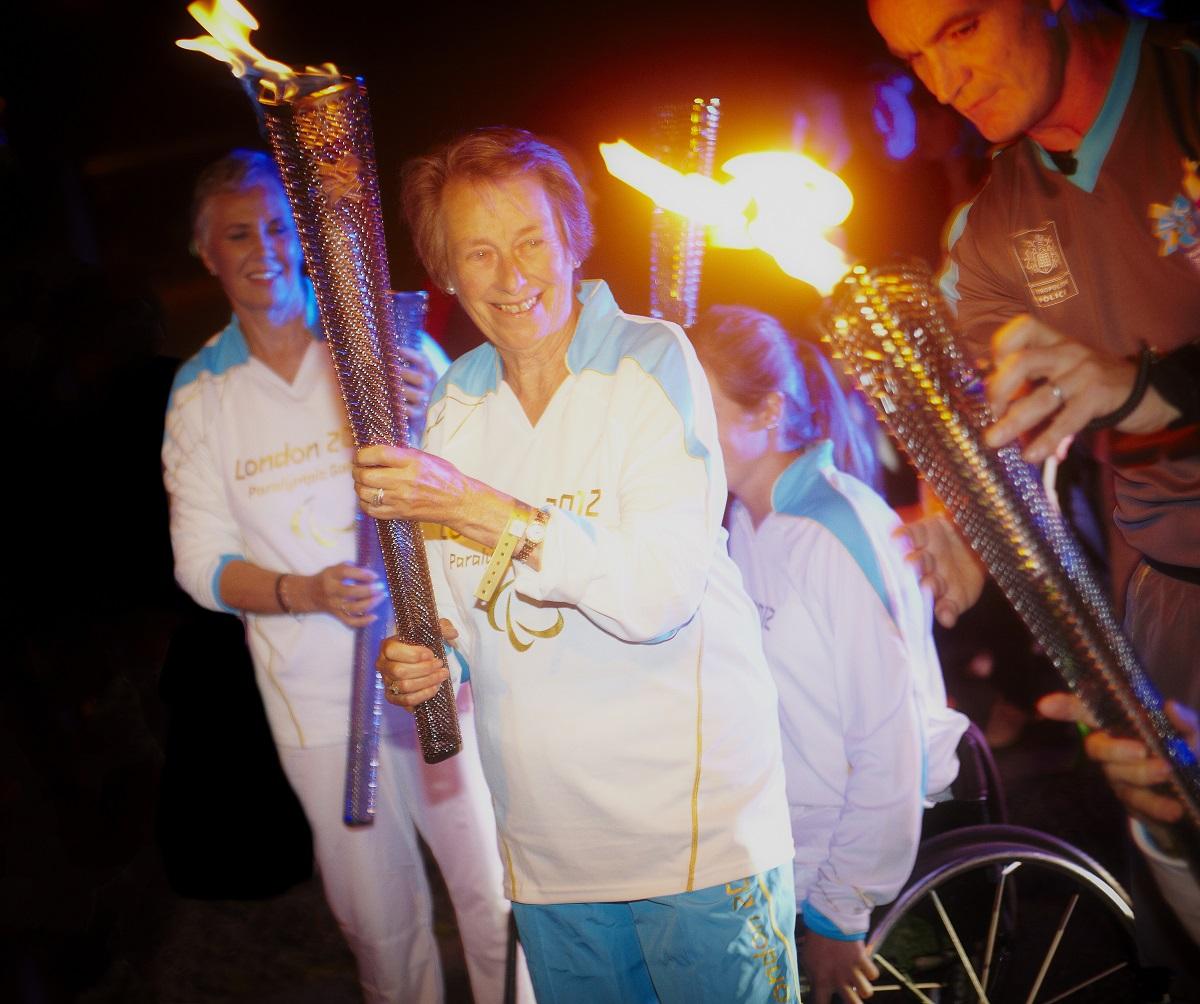 ⒸRoger Bool Photography
By IPC
On the first Sunday of each month, Paralympic.org will publish a series of features, in which we interview some of the important figures in the Paralympic Movement. For the second part of the series, we spoke with Eva Loeffler, daughter of Paralympics founder Sir Ludwig Guttmann.
Sitting outside on the campus of Colby College, located in Maine, USA, Eva Loeffler watched as one of her granddaughters graduated, taking a step closer in her pursuit of being a doctor.
The sight that May morning was just one of the ways Loeffler – the daughter of the Paralympic Movement's founder Sir Ludwig Guttmann – has seen her father's legacy live on.
Another way came when she returned from the US to usher the opening of the Sir Ludwig Guttmann Health and Wellbeing Centre in Great Britain.
"We are a very medical family," Loeffler said. "My father's son is a doctor. His grandson is a doctor. There are going to be three (additional) doctors in the family, which would be my grandchildren hopefully. So it (the health centre) is a great tribute to him, and we are all very proud of him."
Her father began work at Stoke Mandeville Hospital in 1944 in Great Britain, where he treated wounded soldiers during World War II and was a strong believer in sports as the best rehabilitation for his patients.
Guttmann organised the first Stoke Mandeville Games in 1948, which went from 16 injured service men and women competing in archery and evolved into the Paralympic Games, first held in 1960 in Rome, Italy, with 400 athletes competing in nine sports.
Loeffler, who trained as a physiotherapist, was involved herself, having volunteered at the Games since she was 15.
She has witnessed how far her father's influence has grown. Loeffler especially enjoyed the opportunity to serve as mayor of the London 2012 Paralympic Village.
In that role, she greeted the athletes coming from more than 160 countries, giving her a close-up of the Movement's growth.
"If you had paid to be at the Paralympic stadium in 2012, 80,000 were shouting encouragement and shouting with excitement. They were not shouting because they were seeing disabled people," Loeffler said. "It was the excitement and the thrill of watching people doing their best to achieve sporting excellence."
Having been involved in the Movement since she was a teenager, Loeffler continues to share the story about the history and her father through speeches, most recently with the British Wheelchair Sports Foundation. Each year, she also watches the Junior Wheelchair Games at the Stoke Mandeville Sports Stadium.
In June, the Sir Ludwig Guttmann Health and Wellbeing Centre, located on Olympic Park in London, Great Britain, and was redeveloped into a multi-purpose health centre.
From building dedications to sports games, to her family bloodline, Loeffler is reminded of the impact of her father's work and dedication.
"I think that (the health centre) is part of his legacy, really," Loeffler said. "He will be remembered in the place where the Paralympics were held and where it is accepted that he began them. … I think this is a tribute to him, and a very attractive one."