Big interview: Kristina Molloy of Toronto 2015
Q&A with the Director of Planning and Integration of the Toronto 2015 Parapan Am Games, which run from 7-15 August.
02 Aug 2015
Imagen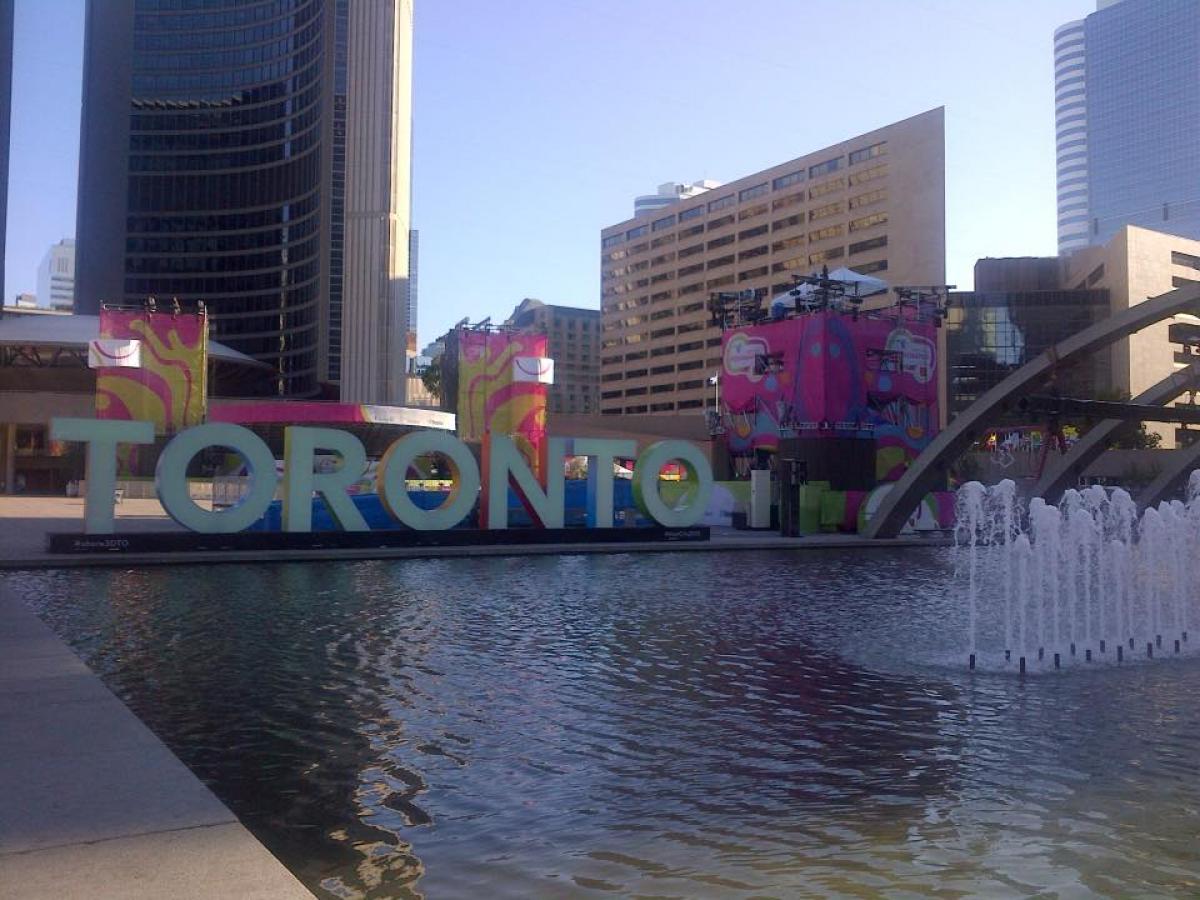 ⒸIPC
By IPC
"I think people are often surprised, and it changes their own perception of disability and sport, by just having the opportunity to see it."
Editor's note: Once a month, Paralympic.org will publish a series of features in which we interview some of the important figures in the Paralympic Movement. With the Toronto 2015 Parapan Am Games beginning on 7 August, we spoke with Kristina Molloy, Director of Planning and Integration.
Paralympic.org: First off, with Toronto 2015 around the corner, how are you feeling?
Kristina Molloy: We've had lots of excitement. I've been working really closely with some of our partners on several pre-game events over the past few years. The planning has been ongoing and we're getting ready.
How has the organising committee tried to generate excitement for the Parapan Am Games specifically?
KM: The first is making sure that the way we represent our organising committee in an integrated way, so we act as the organising committee for both the Pan Am and Parapan Am Games. We're taking every opportunity in our communications material, in our events to really make sure we're presenting both Games.
An example of that is always having both Pan Am and Parapan Am athlete representations at our different events. Those are just some of the ways how we make sure that we take every opportunity we have to speak to the public and tell them about these exciting Games. We want to make sure we're really speaking about both.
The other way is that we also recognise that it is important to allow for the Parapan Am Games to have, what I call, their moment in the sun. We want to identify opportunities that are unique to the Parapan Am.One was the one-year countdown to the Parapan Ams. It was an opportunity for us to do our public launch of our video "Are You Ready?" which focused on three athletes and their training and efforts as they prepare for the Games.
What can the athletes expected at Toronto 2015?
KM: I think what the athletes can expect is a city that is excited. It can expect world class accessible venues. And it can expect a really supportive group of staff and volunteers who are doing everything they can to make sure that the athletes have the best quality of field of play to achieve their greatest results.
I think an important component is that accessibility has been considered in all aspects of our planning. So we want to make sure that the athlete experience is seamless, from their arrival to their time at the village, to when they're competing in the venues.
Can you expand on that and how you tried to make Toronto 2015 more accessible?
KM: Accessibility planning started right from the design and development of our new build and capital construction project. So we incorporated, wherever we could, the IPC accessibility guidelines into the design and development of these new venues. We're really excited about that because what that means is these venues will continue to be a lasting legacy within the community, and we're already seeing that they have become a home and a great place for people to participate in para-sport.
We also worked closely on all the services that we will be providing for the athletes. That includes ensuring an accessible fleet of transportation vehicles, as well as ensuring accessible design was considered in the development and design of the athlete village rooms, and that we have the adequate number of rooms and suites to meet the demands during the Games.
We also have worked closely with an accessibility advisory council. They actually came up with an accessible tourism campaign called "Are You Ready?" challenge. That was really to encourage businesses around the city to take on the challenge to improve their own accessibility in the lead up to the Games.
How will Toronto 2015 be different than Guadalajara 2011?
KM: I think at every Games, every organising committee wants to put their own spin on it. I think what's exciting is that the Parapan Am Games is still a fairly young movement, considering that our Games will be the fifth edition. I think there is a lot of opportunity for growth and improvement.
In our case, wheelchair rugby will be making its debut so we'll have the most sports ever to compete. We'll have the most venues. We will have the most athletes with about 1,600 athletes participating.
We are also looking forward to having women competing in sitting volleyball for the first time, as well as the return of football 7-a-side.
What challenges have you faced when putting together these Games?
KM: It's been a challenge that we have taken on ourselves to make sure that the impact of these Games goes well beyond the event itself. Legacy has been something that we have been really focused on, so working with multiple stakeholders across the community to make sure that there is a legacy of accessibility in para-sport long after the Games conclude.
Can you expand more on Toronto 2015's legacy?
KM: We focus both domestically and internationally. In Ontario, Canada, we've worked locally with over 10 partner organisations that all have a vested interest in para-sport, as well as our host municipalities. We have been working with seven municipalities to develop a para-sport legacy plan to ensure that there is the capacity in place, the para-sport specific equipment available and the venues and facilities where people with disabilities can participate in sport at the grassroots level after the Games.
On the international side, Canada has a role to play in elevating the Paralympic Movement in this region. So we developed a commitment to develop a Parapan American development programme and that is focused on workshops to train coaches and classifiers across the 28 National Paralympic Committees within the Americas region. And we also created a sport equipment fund which gave the opportunity for every National Paralympic Committee in this region to purchase specialised sports equipment.
What kind of responses have you received from the public with Toronto 2015?
KM: I think it has been really positive. I think any opportunity for the public to learn more about para-sport and especially getting to know the Canadian athletes is good. We've gotten great feedback on our "Are You Ready" video which really features the types of trainings the athletes go through to prepare for the Games. I think there is really a desire to learn para-sport and know more. And I think people are often surprised, and it changes their own perception of disability and sport, by just having the opportunity to see it.
Tickets for Toronto 2015 are currently available on the event's website. Around 1,600 athletes from 28 countries will compete across 15 sports between 7-15 August.
Related Images