Book 'Training and Coaching the Paralympic Athlete' now available
The handbook complements the internationally acclaimed edition 'The Paralympic Athlete.'
17 Aug 2016
Imagen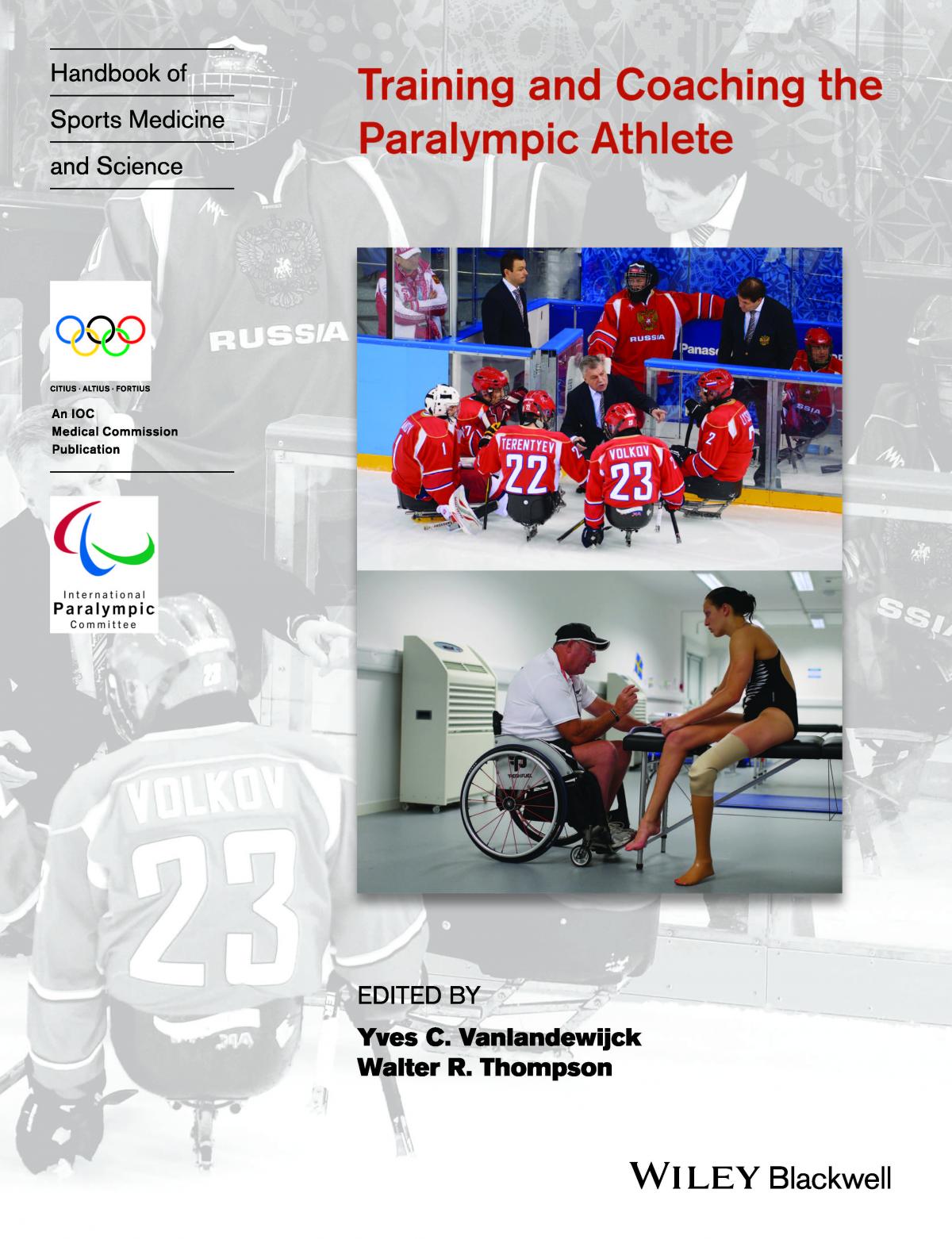 ⒸHandbook of Sports Medicine and Science
A new book dedicated to training and coaching Para athletes was released in early August. The book is part of the International Olympic Committee (IOC) Handbook of Sports Medicine and Science series.
Entitled "Training and Coaching the Paralympic Athlete," the book succeeds its previous sold-out edition "The Paralympic Athlete" published in 2011. The first edition was dedicated to the science of Para sport and setting the foundation for further studies on Para athletes. The book was welcomed warmly by the readers and the IOC invited the IPC to consider a second edition. Tailored more directly to athletes and coaches, each chapter in this latest edition considers the role of sports science in the athlete's sporting career.
"Our first book 'The Paralympic Athlete,' was written to provide a scientific foundation for the study of athletes and to generate more questions that scientists could help answer," said Walter Thompson, one of the two editors of the book and also a member on the International Paralympic Committee's (IPC) Sports Science Committee.
"This second book was written for the athlete and for the coach. It would be impossible to answer every question or to address every scenario athletes will face during their training or in competition. We hope that this second book will generate even more questions that the IPC can help answer in the future."
With an emphasis on being "athlete-centred," Thompson said the best and most knowledgeable sport scientists from around the world were recruited to contribute to the book. The authors had been asked to keep the athletes in mind when writing each chapter, which offers an authoritative overview of science, medicine and psycho-social aspects of training and coaching athletes with impairments.
"We did not want to have just another book out there, but instead always keeping the athletes' needs in mind," Thompson said. "We also hoped that with a 'training and coaching' book students around the world would be interested in studying the Paralympic athlete at their colleges and universities.
"Our hope is that both books will inspire the next generation of coaches, athletes, and scientists."
The book was co-edited by Thompson, who is currently a professor in the department of kinesiology and health at Georgia State University in the USA, and Yves C. Vanlandewijck, a professor at the department of rehabilitation sciences at Katholieke Universiteit Leuven in Belgium. Vanlandewijck is also the chair of the IPC Sports Science Committee.
The book was a result of the IPC's close partnership with the IOC and the IOC Medical & Scientific Department.
Copies of the "Training and Coaching the Paralympic Athlete" can be purchased at the publisher Wiley-Blackwell's website.