Bruno Vanhove looks to the future
Belgian goalball star shares plans for 2019
08 Jan 2019
Imagen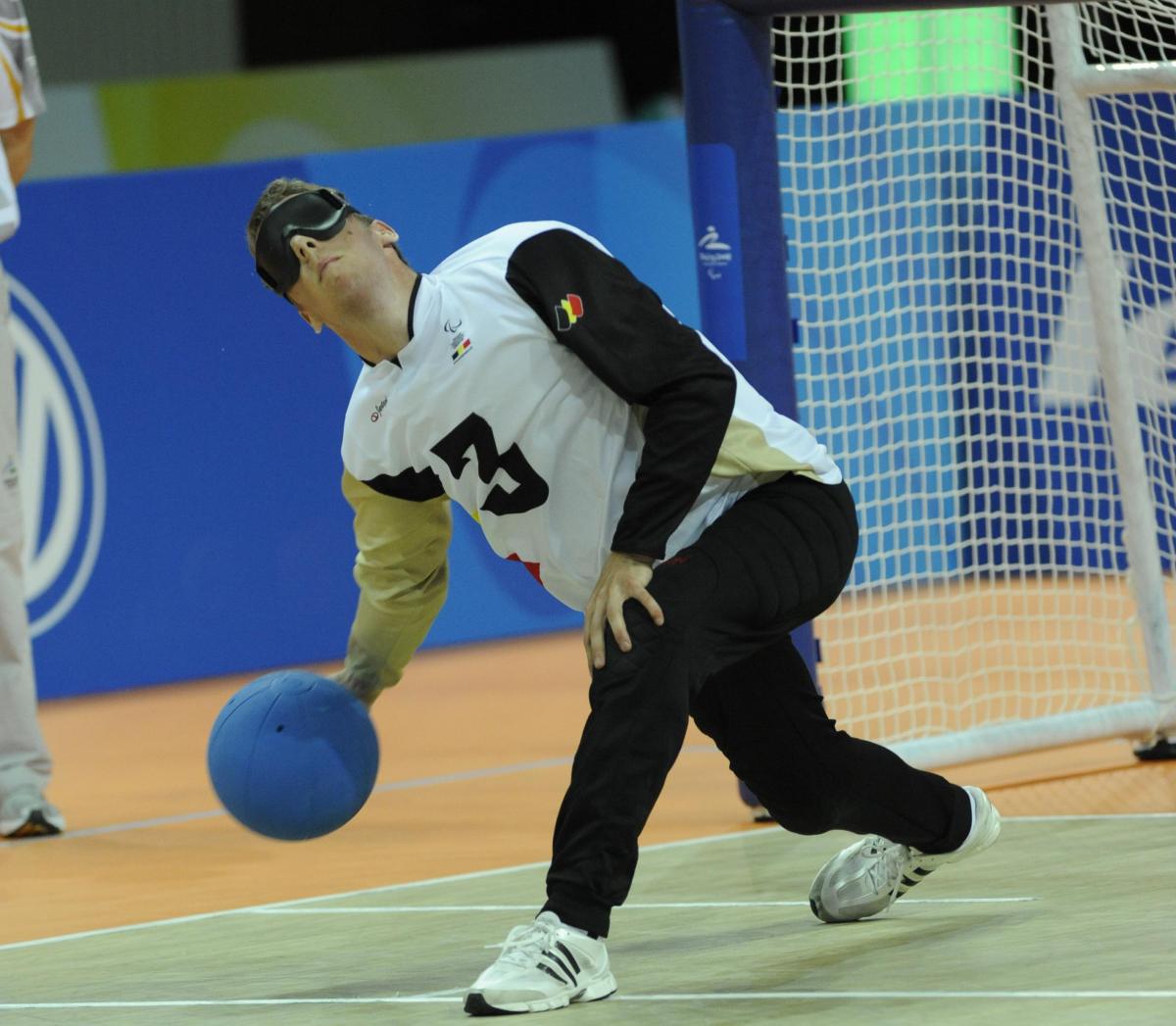 ⒸBelgian Paralympic Committee
By Lisa Blythman | For the IPC
"We would like to sustain our place at the top of the world ranking. And hopefully we will be lucky and talented enough to win a medal at a major event again."
After missing out on qualification for Rio 2016, the Belgian men's goalball team were determined not to let a Tokyo 2020 spot slip through their fingers.
With Bruno Vanhove as one of the leading scorers, they took an historic bronze at the 2018 World Championships in Malmo, Sweden, after beating reigning Paralympic champions Lithuania. As a result, they qualified for the next Paralympic Games.
"First, beating Lithuania is always a surprise for us let alone beating them in a medal game at the World Championships," said Vanhove.
"At the end of the game, it was clear we were going to win. I enjoyed every single second celebrating with the team after hearing the final whistle.
"It's only later that I realised we've written history for Belgium. It was our best result ever in goalball."
At the age of 35, Vanhove believes that Tokyo 2020 might be his last major tournament. He has come a long way since 1995, when a regional club came to his parents' house to invite him to try out the sport.
In 2019, Belgium will participate in the European Championships, and Vanhove seeks to reach the podium once more.
"We would like to sustain our place at the top of the world ranking," he said. "And hopefully we will be lucky and talented enough to win a medal at a major event again."
But Bruno is not the only Vanhove representing Belgium. Tom and Ame have also joined the goalball national team.
"For many people it is very special. For me as well, but it's the only thing I have known. Most of our careers we've been playing together. It is something I really enjoy," said Bruno.
"I always prefer the best team on the court. So, if that means the three of us can play together in a game, it is great and a very special achievement. But I value my other team members as much as my brothers. In the end it's about performance, not about family ties."