Collaboration key for para-sport in Oceania
A recent 'Paralympic Fun Day' in the Solomon Islands involved 18 organisations and attracted 500 participants.
29 Oct 2015
Imagen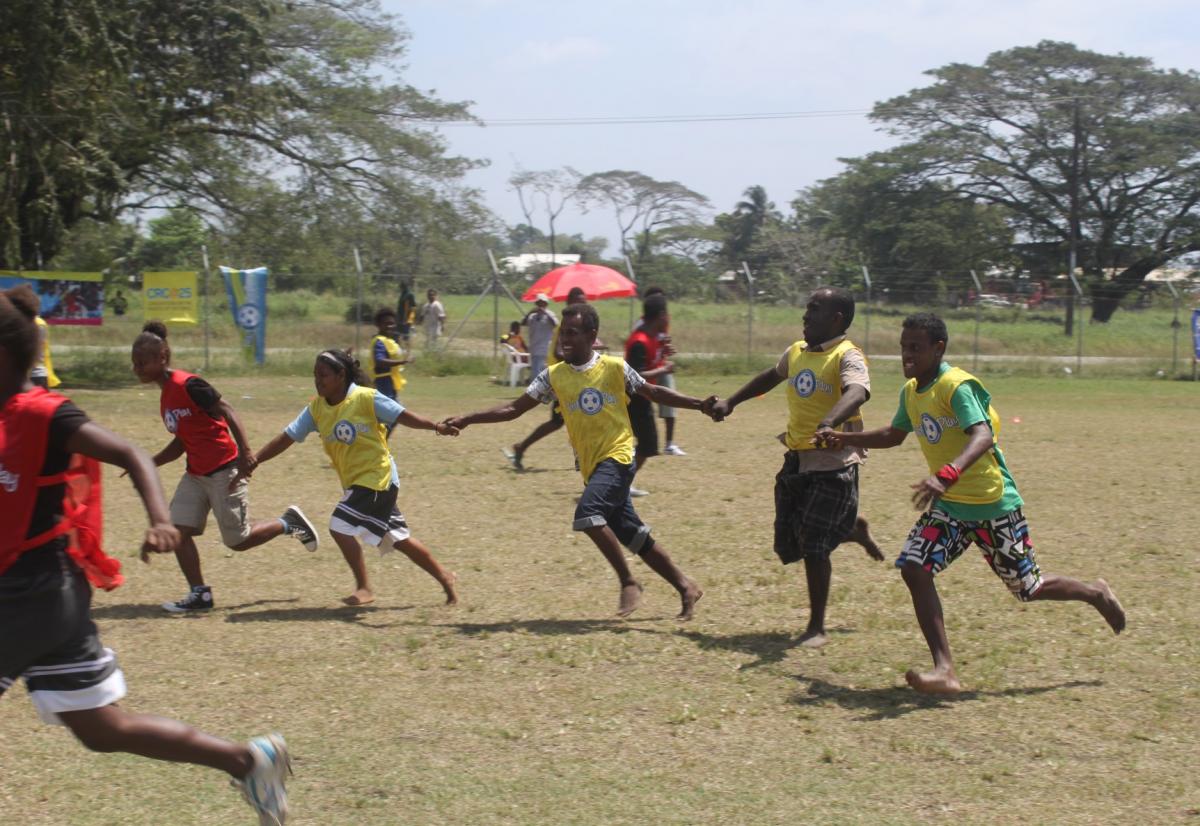 ⒸHDISFD
By Aigtos Foundation
"It raises the awareness of social inclusion in sports to the community..."
Para-sport in the Solomon Islands is moving forward at a pace in 2015, as increasing numbers of organisations begin to work together on its development.
The Solomon Islands National Paralympic Committee is involved in the Agitos Foundation's Organisational Capacity Programme (OCP) as part of the Oceania region.
The programme aims to empower National Paralympic Committees (NPCs) with knowledge and support and ensure development of new athletes towards the Rio 2016 Paralympic Games and beyond.
A 'Paralympic Fun Day' in August 2015 gave the NPC the chance to work with a variety of businesses, sport, rehabilitation and government organisations to raise awareness of the Paralympic Movement and identify new athletes. A total of 18 organisations were involved.
"The OCP has built the capacity to develop the NPC's strategic and business plan to give the direction to organisation, particularly in promoting para sports and the development of the organisation," Elwin Talo, the NPC's Secretary General said.
The Paralympic Fun Day attracted an estimated 500 participants of all ages and gave members of the public the chance to try goalball, boccia, football, table tennis, basketball and volleyball and take part in various other activities.
"We aimed to empower persons with disabilities to develop and display their abilities in various sports and fun games, as well as an opportunity for various sports trainers and coaches to practice their training and coaching skills delivering to persons with disabilities," Talo continued.
"It raises the awareness of social inclusion in sports to the community and there was a recommendation by the organisations that took part to have this event annually. This shows that there was an appreciation of the importance of para-sports development."
The NPC plans to use the contacts they made to continue to expand the reach of the Paralympic Movement in the Solomon Islands, and run another fun day in 2016 involving even more agencies.
The Agitos Foundation is the development arm of the International Paralympic Committee.
The OCP is a two year training programme for NPCs that has so far involved 920 participants in workshops all around the world.