Course prep and schedule revealed for Big White 2017
With 100 days to go until the 2017 World Para Snowboard Championships in Canada, organisers aim to create a world leading facility.
25 Oct 2016
Imagen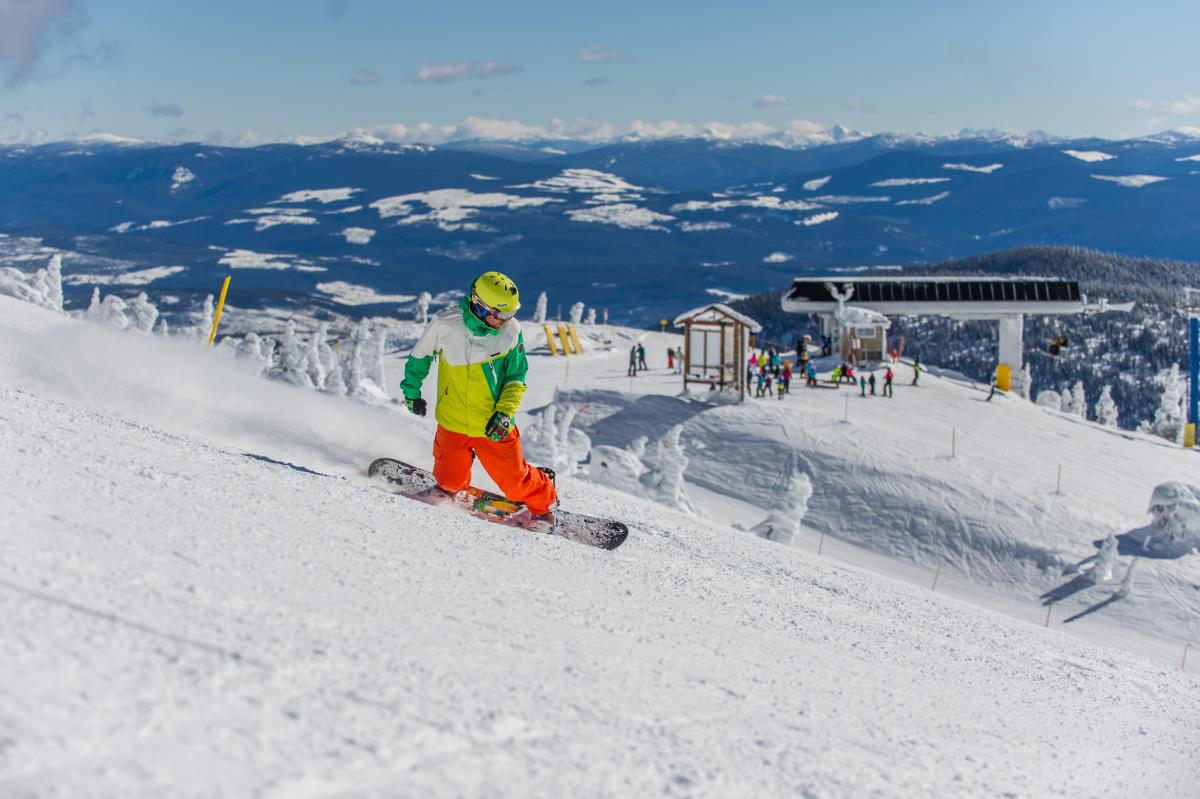 By IPC
With 100 days until athletes take to the snow at the Big White 2017 World Para Snowboard Championships on 2 February, organisers have begun dry course work and confirmed the schedule for the biggest event on the 2016-17 calendar.
By consulting with athletes and coaches over the past four IPC Para Snowboard World Cups, Big White Ski Resort (Kelowna, British Columbia) aims to create one of the world's very best Para snowboard facilities.
Flynn Seddon, Director of Terrain Park & Outdoor events at Big White, is proud of the connection the resort has built with the athletes and coaches over the past four years, and is taking a similar path for the World Championships:
"For the World Championships the approach we will take will be similar to what we have done in past World Cup events. A community focus and consultations with coaches and athletes to deliver what they want to see and what they want to ride.
"The dry land work will definitely add to our start section and will increase the ability for us to build a great section leading into the first turn.  This alone will put the course at a level above the last four years," Seddon added.
The concept of building a dirt substructure for event venues is an old concept but one that has been revisited in the past few years.  Dirt substructures help with the amount of manmade and natural snow a venue needs to build up to competition standards. This attention to detail will be instrumental to developing the sport of Para snowboarding and echoes Canada's commitment to become a world leader in the sport.
General event schedule released
In addition to the course work, the Local Organising Committee has released a general schedule of events that will include an Opening and Closing Ceremony showcasing local artists and celebrating the diverse field of international athletes.
1 February, 2017, Wednesday - Opening Ceremonies
2 February, 2017, Thursday - Snowboard-cross training
3 February, 2017, Friday - Snowboard-cross training
4 February, 2017, Saturday - Snowboard-cross timed qualification runs and finals (men and women)
5 February, 2017, Sunday - Banked slalom course build and refinement
6 February, 2017, Monday - Banked slalom training
7 February, 2017, Tuesday - Banked slalom timed runs (men and women)
8 February, 2017, Wednesday - Closing Ceremonies
Over 100 Para athletes from 25 countries across the globe will compete in snowboard-cross and banked slalom in men's and women's SB-LL1, SB-LL2 and SB-UL classifications.
Media accreditation for Big White 2017 will open on 7 November.
More information about Big White 2017 can be found at Bigwhite2017.com.