Failure motivates boccia stars
Ho and Zheng learning from Worlds mistakes
23 Mar 2019
Imagen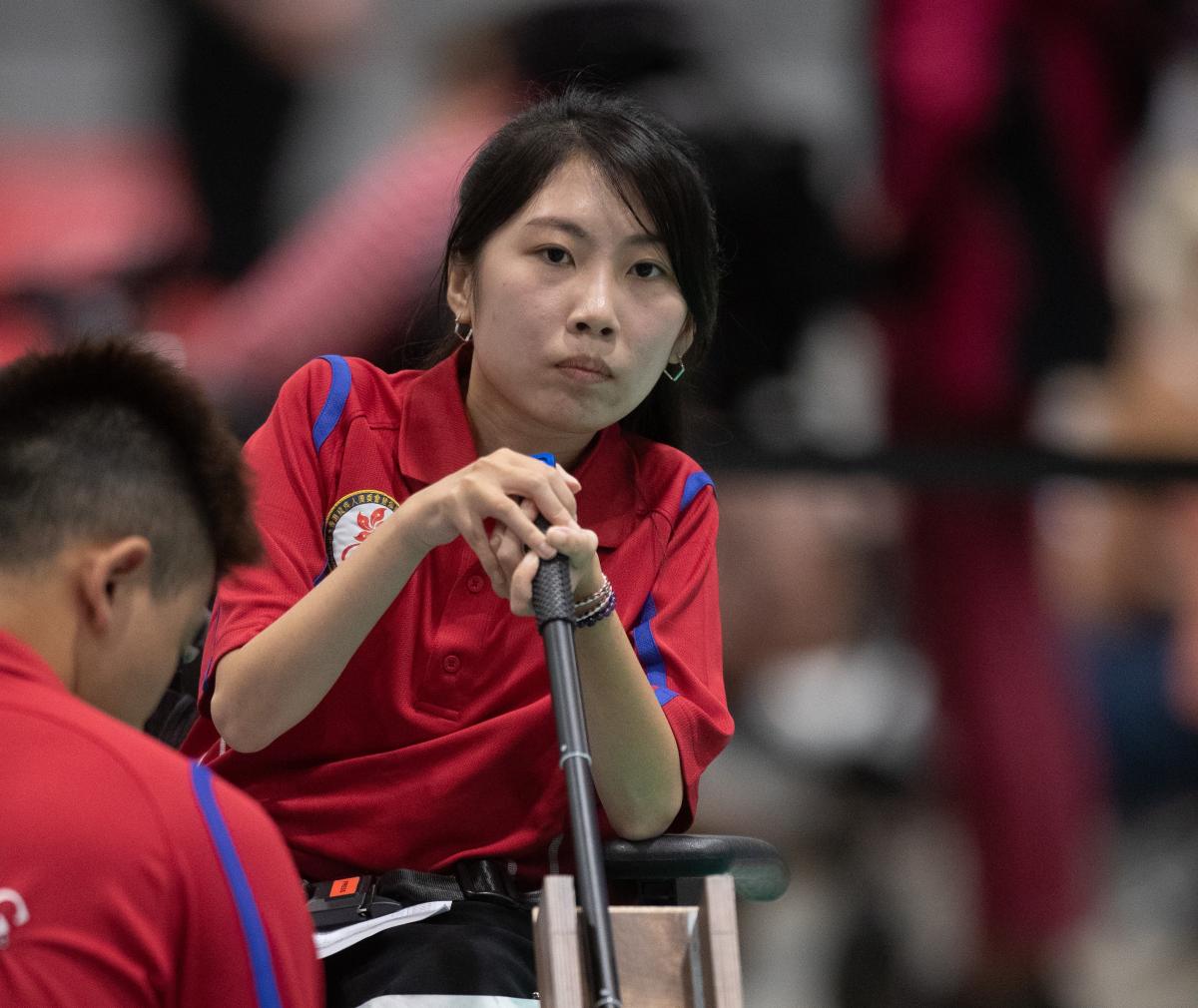 ⒸSportingwales
By EJ Monica Kim and the IPC
Yuen Kei Ho learned the hard way, but it might have been the best way for the Hong Kong boccia player as she looks for a fresh start with the Guangzhou Regional Open beginning Monday in China.
Ho attracted attention as the highest ranked female who could break the male dominance in the sport, ahead of the 2018 World Championships in Liverpool, Great Britain.
However, it seemed that she felt the pressure. She finished sixth in the individual BC3 event, and her teammates were defeated by South Korea in the bronze medal match.
"[I learned] don't miss every possibility even if you are not stronger than others; and don't underestimate your ability because you will never know the result if you don't try," she said.
"I understand my strength and weakness deeply and clearly [through Liverpool 2018]."
She had no time to dwell on the Worlds. She wanted to redeem her performance at the 2018 Asian Para Games in Jakarta, Indonesia, and the-24-year-old did just that. She earned one bronze and one gold in the individual and mixed pairs events, respectively, calling it a "great improvement."
"My sport assistant Jet [Lee] and I trained very hard and spent most of our time on the court to fight for our goal," Ho said. "I am very grateful to all the people who helped me along the way."
Team targeting Tokyo
She and her teammates are ready to pave their way to the 2020 Paralympic Games by opening their season successfully in Guangzhou, where 59 athletes from 10 countries are set to compete.
"Communication is a very important part," Ho said. "Apart from training, we share our skills and thoughts. If anyone has difficulties, we help each other."
To improve as a team, she has to improve herself and honed her basic techniques.
"Everything derives from simple things, so I will take note of every minor area such as balls, ramps or tactics," she said. "Sometimes I may feel tired, but I will always remind myself what's my goal and I should not forget the original intention of playing boccia."
Same pathways
Like Ho, China's Yuansen Zheng also learned from his mistakes. And that led to success at Liverpool 2018, where he won his first world title by defeating Colombia's Euclides Grisales in the BC4 event.
He is looking to continue his success at his home tournament.
"It proved my real ability. Each win is a milestone for my career," Zheng said.
He confessed he made more preparations for last year's Worlds, while recalling his bitter final against Great Britain's Stephen McGuire at the 2016 Worlds.
"I missed gold [in the finals] because of my own mistakes," Zheng said. "[Therefore] I was very excited and happy to take home a gold medal, because finally I achieved a breakthrough."
Zheng jumped to the world No. 2 ranking from No. 11 after closing his season in 2018.
"Last year's victory was rewarding to the hard work of the coach who has a very patient heart," he commented. "His training methods varied from person to person. Our training sessions included physical, endurance, and psychological training."
He has also been refining his skills and wants to put those into practice in Guangzhou.
"I felt very sorry that I did not play as well as I could in the mixed pairs event at Liverpool 2018. Failure pushed me to work harder to solve the problem," the 29-year-old said.