Farm focus helps Ilkka Tuomisto as he eyes home Nordic World Cup
Medal favourite leads Finnish team at finale of World Para Nordic Skiing World Cup in Vuokatti
01 Feb 2018
Imagen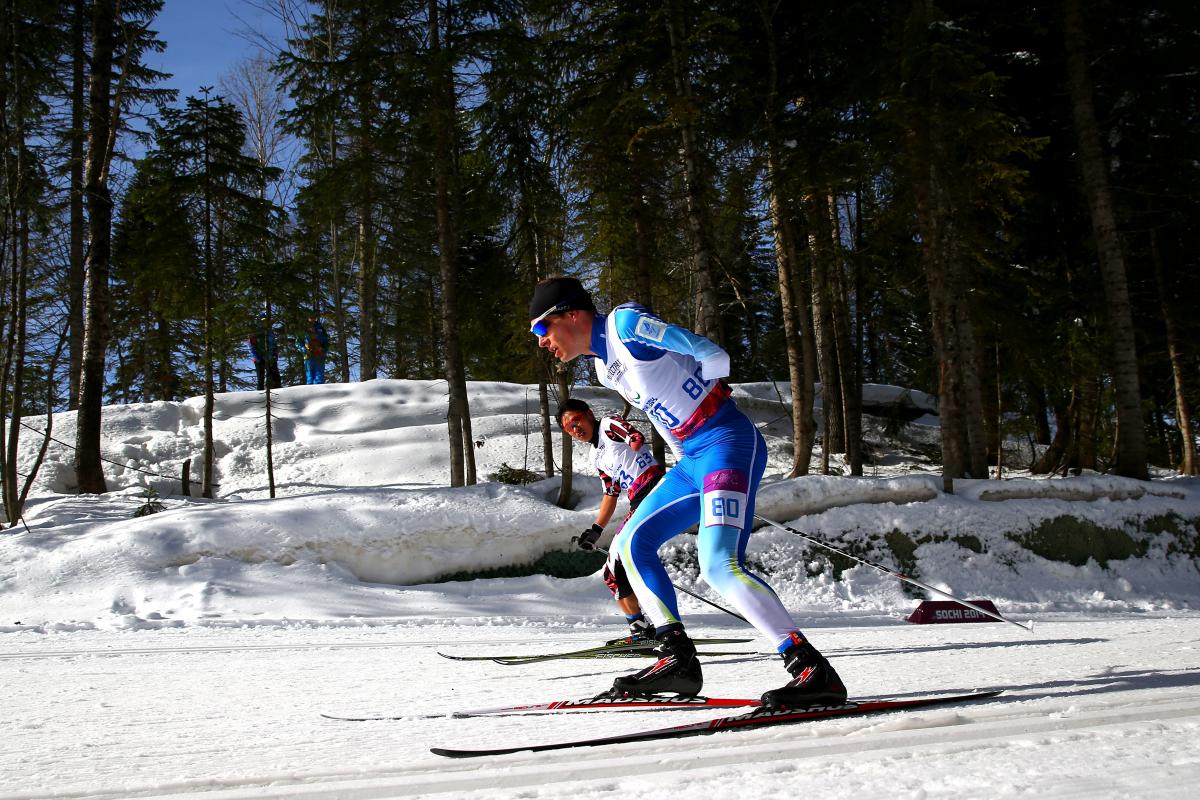 ⒸGetty Images
By Lena Smirnova | For the IPC
"The gold medal is still the one I need to catch. I feel like I could even now get good results, but I can still be even better. I have a lot of confidence that I could be a little bit stronger in Korea and get that one medal. At least one gold medal is my main goal in Korea."
World Cup cross-country skier Ilkka Tuomisto has a gym and training buddies unlike any others.
The three-time Paralympian from Finland bought a cattle ranch two years ago and now balances his rigorous training schedule with a plethora of farm duties, such as feeding animals and growing organic grains.
"Now I work. I was a full-time skier for almost 10 years and two years ago I bought a farm from my parents and I started keeping a farm," Tuomisto said. "There's a lot of work so it takes a lot of time."
Tuomisto is one of Finland's best cross-country skiers. Competing at the top international level since 2004, he has won two medals in the standing events at the Paralympic Games and another two at World Championships.
His next competition will be the finale of the World Para Nordic Skiing World Cup, which takes place on his home course in Vuokatti, Finland from 3-10 February.
Tuomisto's left arm was amputated at birth, but this never stopped him from practising various sports since he was a child. He first tried skiing when he was around four years old and started competing at age six. By the time he was 18, Tuomisto was competing in international races.
Now 34, with years of training behind him Tuomisto begins his day with a 6 am alarm call.
"Every day is a little bit different. Basically I wake up at 6 am and after that, eat breakfast and go to the cow house and take care of the animals," he said. "I give food for them and check that everything is good in there and after 9, I do my own training."
"Then lunch and after lunch a short nap, and after that a few things to do in the farm again," he continued. "I fix things up and check on things. After that, some short training and again I have to go to cow house and give food to the animals. It's quite busy. It's a lot of work."
Tuomisto's coach Toni Myllyla is based in Vuokatti, the host of the final World Cup stop. That means there are 500 kilometres separating the athlete and his mentor. Nevertheless, they manage to make it work.
"One week every month we see each other and we do some training together, but every day we're talking by phone or send messages, so we still keep in contact every day," Tuomisto explained.
Tuomisto trains two to three hours every day in the winter and more in the summer to prepare for the action-packed schedule of the World Cup and Paralympic Games. To help, his father picks up the farm work when he is away for training camps and competitions, such as the season's earlier World Cup races in Canmore, Canada and Oberried, Germany.
In Oberried, the Finnish skier won bronze in the standing middle distance event and silver in the sprint. His next races are the World Cup finals in Vuokatti, where Tuomisto hopes to get top results to boost his confidence ahead of his fourth and last Paralympic Games.
The goal for PyeongChang is set high as Tuomisto is striving to get the only Paralympic medal that is still missing from the collection displayed in his living room.
He has a bronze from the 2010 Paralympic Winter Games and a silver from Sochi 2014.
"The gold medal is still the one I need to catch," Tuomisto said. "I feel like I could even now get good results, but I can still be even better. I have a lot of confidence that I could be a little bit stronger in Korea and get that one medal. At least one gold medal is my main goal in Korea."
Tuomisto initially debated whether to take over the farm before or after the Paralympic Games, and is now happy with his decision to take on the responsibilities early.
"It's really a lot of work, but it makes me stronger mentally," Tuomisto said. "It's going to be my last Paralympic Games so it's also good I have something after skiing."