Former IPC President appointed to Toyota Board of Directors
Sir Philip Craven will take up position with IPC's Worldwide Paralympic Partner
03 Mar 2018
Imagen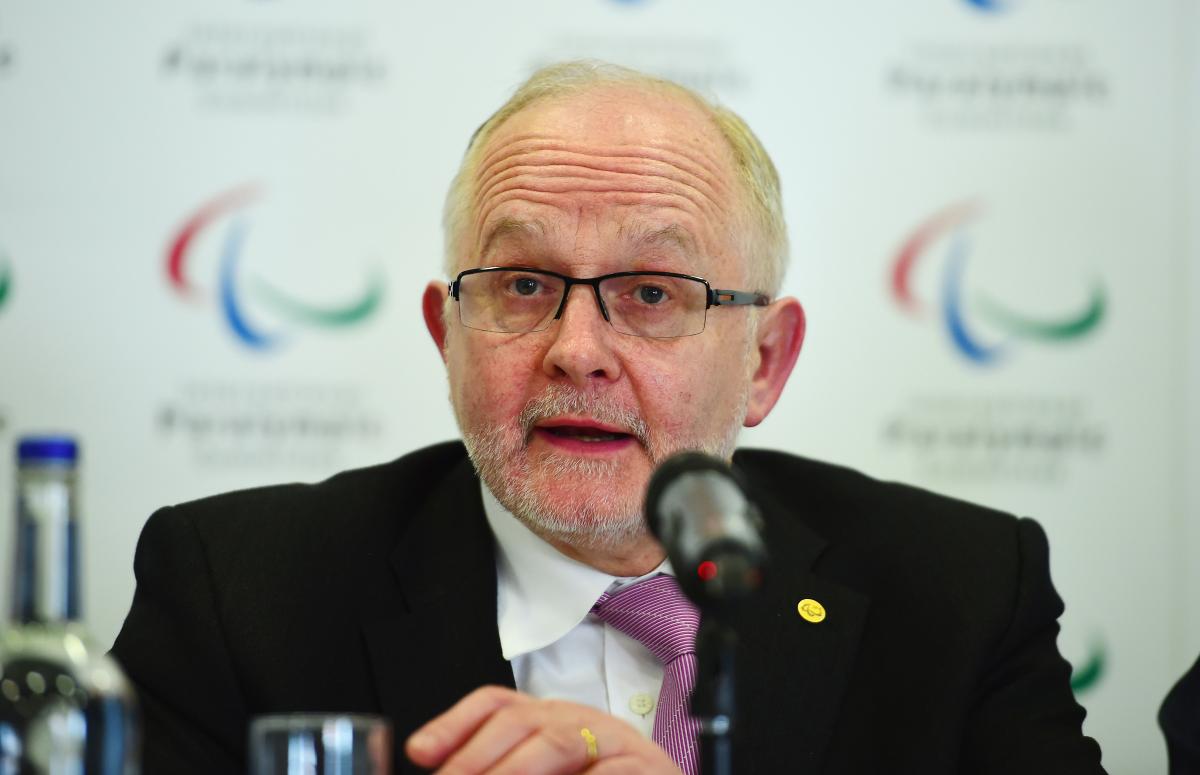 ⒸGetty Images
Sir Philip Craven, the President of the International Paralympic Committee (IPC) between 2001 and 2017, has been appointed a board director of Toyota Motor Corporation (TMC).
Toyota has been an IPC Worldwide Paralympic Partner since November 2015 and is currently the first and only partner to support all National Paralympic Committees within the Paralympic Movement.
Last October, TMC launched "Start Your Impossible" – a global corporate campaign that aims to inspire Toyota employees, partners, and customers and connect them with the company's core beliefs. In an age of accelerating technological and environmental developments, "Start Your Impossible" celebrates Toyota's commitment to facing challenges in society and supports the company's next growth phase.
Toyota believes that mobility goes beyond cars; it is about overcoming challenges and making dreams come true. The "Start Your Impossible" campaign reflects these values and highlights the company's goal to provide freedom of mobility for all.
Sir Philip is one of four new members appointed to the Toyota board alongside Koji Kobayashi, TMC's Executive Vice President; Ikuro Sugawara, Former Vice-Minister of Economy, Trade and Industry; and Teiko Kudo, Managing Executive Officer, Sumitomo Mitsui Banking Corporation.
Akio Toyoda, TMC President, said: "Having speed and being open are key to survival in this era of profound transformation. By appointing people with like minds but with a wide range of professional backgrounds, based on the principle of having the right people in the right place, whether they come from within the company or not, we can discuss things with an open mind and go beyond past ways of doing things to speedily implement bold new ideas. That is what we are aiming for with the structural change.
"As an outside board member, we welcome Sir Philip Craven, the former president of the International Paralympic Committee. Nowadays, we repeatedly hear about the problems that limit mobility in today's society. Through his experience, Sir Philip has highlighted the importance of mobility in promoting participation in society for people with impairments. More generally, when someone wants to take up a challenge, Toyota doesn't want mobility to be an obstacle, but rather an opportunity for people to achieve their dreams. To realize 'One World, One Dream, One People' put forward by Sir Philip, I want all of us to come together to continue taking up bold challenges."
Sir Philip Craven said: "I am absolutely thrilled to take up this position with TMC, a company I hugely respect for leading the way globally in providing mobility for all.
"It is a great honour for me because TMC understands the importance of mobility, and how the freedom to move has a liberating effect on the thought processes and actions of people.
"You only have to look at the "Start Your Impossible" campaign to see how serious Toyota is about driving social inclusion through increased mobility."
The formal appointment of TMC board members and audit and supervisory board members will be made pending approval at the 114th General Shareholders Meeting.