France's Grace Wembolua talks body confidence on IPC podcast
The wheelchair basketball player survived an arson attack and the healing process was another journey she had to make, which she shares on "A Winning Mindset: Lessons from the Paralympics"
02 Oct 2020
Imagen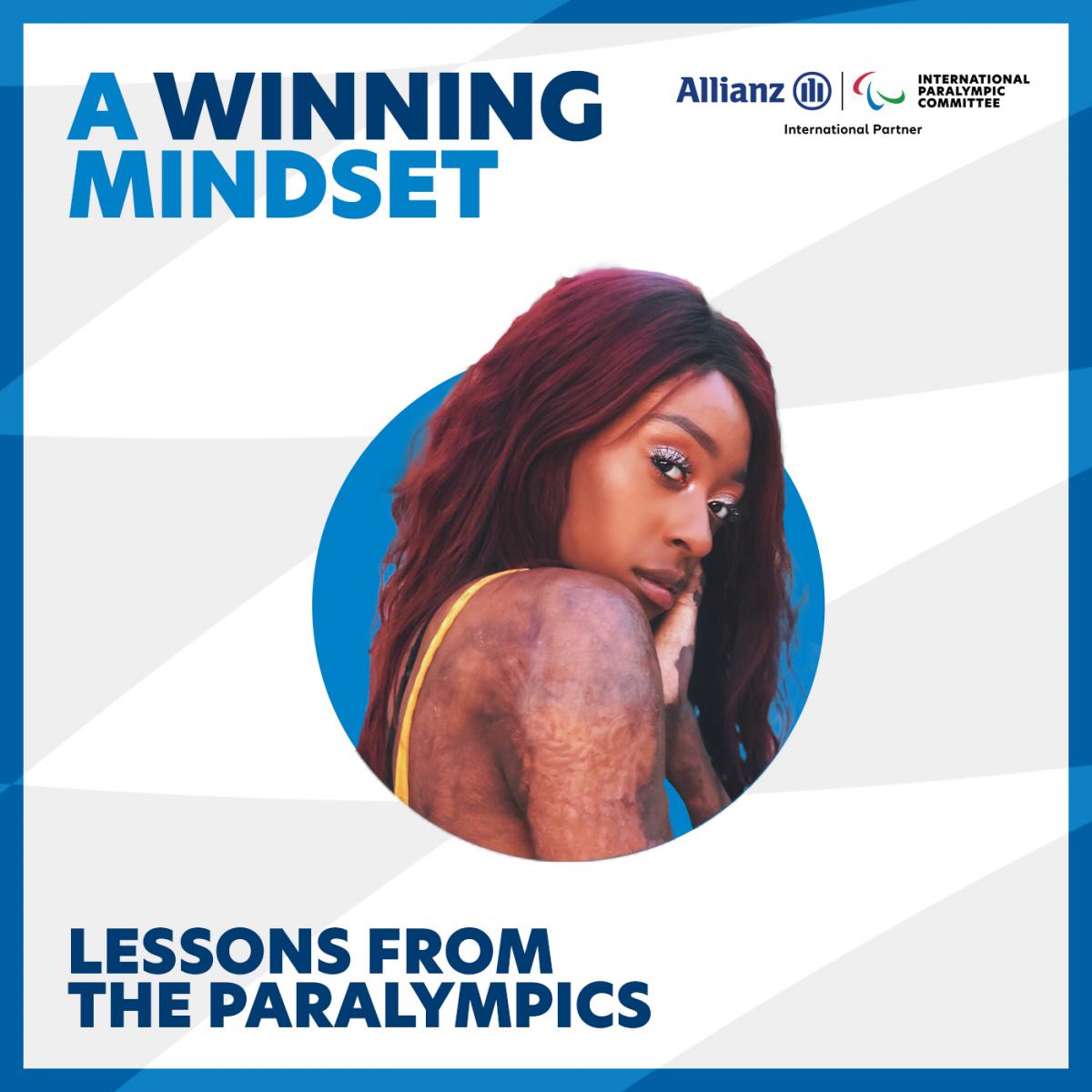 By IPC
French wheelchair basketball player Grace Wembolua shares about her journey of the girl too shy to show her burn scars to becoming an international model in episode six of "A Winning Mindset: Lessons From The Paralympics."
Wembolua, who lost both legs in an arson attack aged 4, has grown from a teenager scared to show her scars and prosthetic legs to her closest friends into an international icon for body confidence, modelling and working with the likes of L'Oréal, Marie Claire and ASOS.  
Reflecting on the fire, Wembolua recalled: "I literally just walked into the flames. And that's when I started getting burned. I woke up three months after in hospital and my dad was sitting next to me, dressed as a surgeon. I asked him right away 'Where is mum? Where is my brother?' He started crying. And that's how I knew that they were gone." 
Wembolua, who represented France in wheelchair basketball at the Rio 2016 Paralympic Games, has become a role model for thousands across the world through her media work and focus on body confidence.
"As a little girl, I always wanted to become famous or to be a star and I never thought it possible or saw anybody looking different on TV. Now I want to show people that in a society where you're meant to fit in, we are a rainbow of different colours and shades and bodies. I just want people to feel empowered and brave whenever they see me or my story."
A Winning Mindset: Lessons from the Paralympics, is the brand-new podcast from the International Paralympic Committee and long-standing partners Allianz. It tells the Paralympic stories that will change the way you look at the world and provide you with some hints and tips to benefit your own mindset and behaviours. 
The full transcript with Grace Wembolua can be found online.