German athletes to benefit from new funding
Seventeen summer and winter sport athletes will be supported to find a better balance between work and training.
30 Mar 2017
Imagen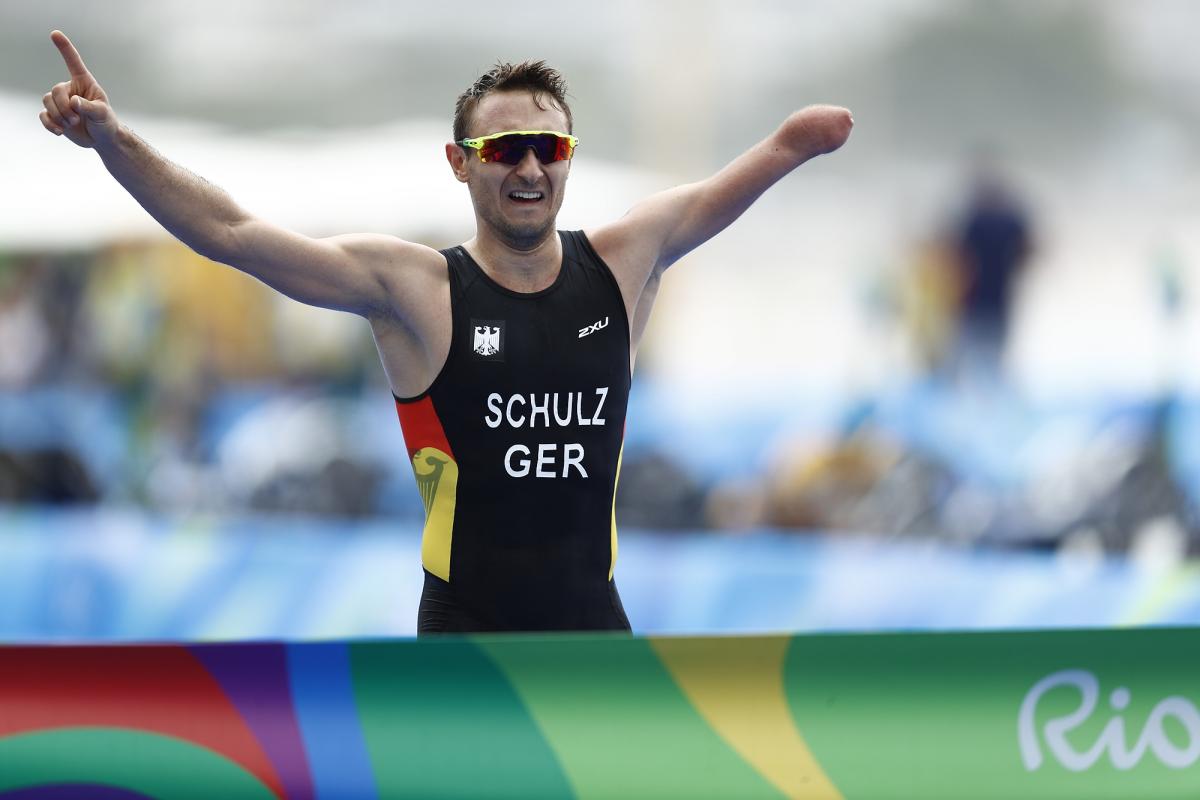 ⒸBinh Truong / DBS
By NPC Germany
Seventeen German summer and winter sport Para athletes will benefit from new funding designed to help them find a better balance between work and training.
From 1 April, the athletes will receive support through the 'Dual Career' project which will allow them to focus more on their sports in the build-up to the PyeongChang 2018 Paralympic Winter Games and Tokyo 2020 Paralympic Games.
The new concept, which allows for the development of successful careers on and off the field of play, was created by the Federal Ministry of the Interior as well as by the Federal Defense and Federal Ministry of Finance together with the German National Paralympic Committee (NPC).
"This new model, which is modelled on Olympic sport, provides the opportunity to focus more on sports while improving financial security, without neglecting athlete's professional lives," Friedhelm Julius Beucher, President of the German NPC, said.
"This is a remarkable signal, also in the sense of the appreciation of the top achievements of people with disabilities."
For Dr. Karl Quade, Vice President of High Performance Sport at the NPC, the funding is an important way of ensuring future success: "In order to remain competitive at the international stage, we need the best possible compatibility between high level sport and work or training. Our athletes will surely benefit greatly from their preparations."
In total, 17 athletes who medalled at Sochi 2014 and Rio 2016 and who have the chance to make the podium again in the next three years were selected.
Alpine skiers Anna Lena Forster, Andrea Rothfuss and Anna Schaffelhuber; table tennis player Thomas Schmidberger; swimmers Denise Grahl and Maike Naomi Schnittger; canoeist Tom Kierey; triathlete Martin Schulz; as well as track and field athletes Irmgard Bensusan, Johannes Floors, Markus Rehm and Felix Streng; cyclists Christiane Reppe, Denise Schindler, Steffen Zeibig; and equestrian rider Steffen Zeibig are being supported.
There are contracts between the ministries and the athletes, which contain defined milestones for both work and training.
For skier Rothfuss, it is a sign of the further professionalisation of Para sport.
"I've been around for many years, but the progress of the recent past is already great," Rothfuss, who is preparing for PyeongChang 2018 as a double world champion, said. "The new funding brings more financial security, allows me to purchase some additional material, and I plan a bicycle trip in the summer to improve my condition.
"The current situation with the better support and the great friendliness of my employer is great for me with a view to the Games."
Schulz, a Paralympic gold medallist from Rio, welcomed the new concept of the dual career:
"It is absolutely great that there is this possibility now. Disability sport is becoming more and more professional around the world and without adequate professional conditions, it would not be possible for me to stay amongst the top athletes in the next few years. This is why funding is very important for me. In addition, triathlon is very expensive. The training camps and the equipment for my three sports combine to make it very costly."