I'mPOSSIBLE supporters recognised at Tokyo 2020 Closing Ceremony
Three schools and two athletes receive award for supporting Paralympic education programme
31 Aug 2021
Imagen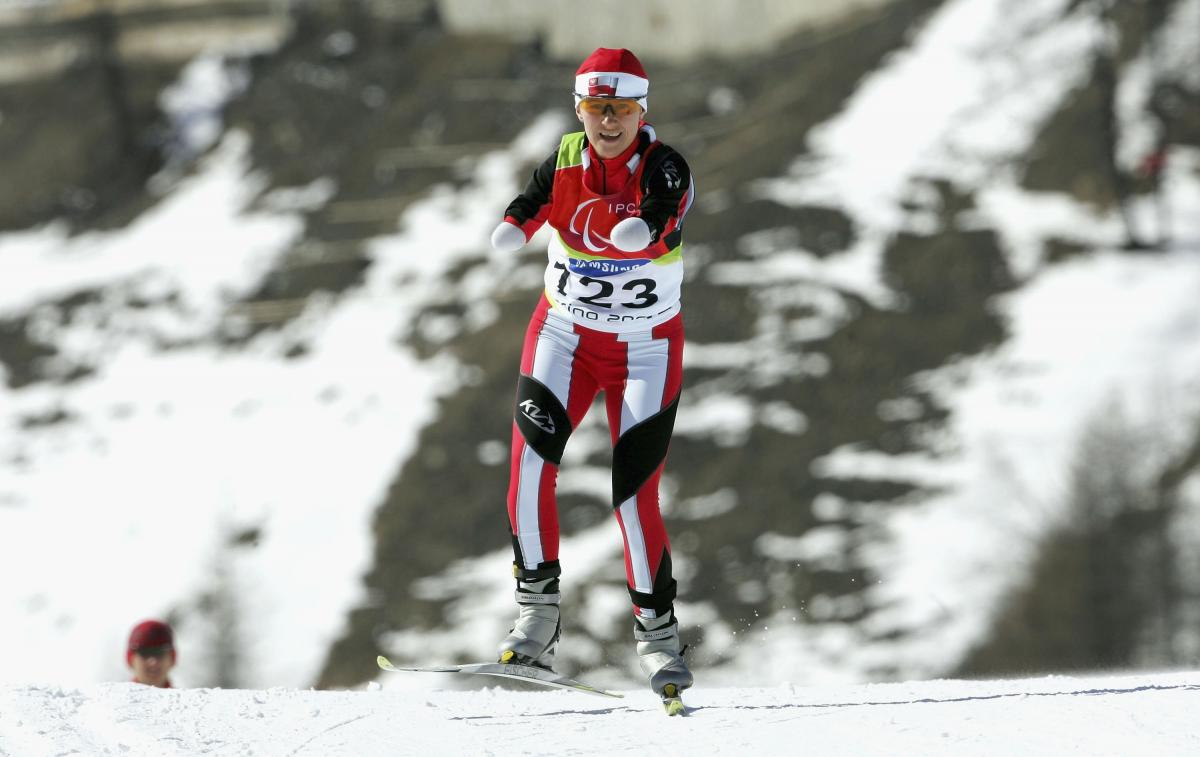 ⒸGetty Images
By IPC
The International Paralympic Committee (IPC) has recognised three schools and two athletes for their support of the global Paralympic education programme I'mPOSSIBLE with special awards presented during the Tokyo 2020 Paralympic Games Closing Ceremony.
Launched on 3 December 2017 with the support of the Tokyo based Nippon Foundation Paralympic Support Centre, I'mPOSSIBLE is a programme which aims to educate 6-18-year-olds about the Paralympic values and the Paralympic Movement. To date it is being implemented in 37 countries, providing teaching resources, lesson plans, worksheets and inspirational videos to teachers and learners.
The three schools and two athletes that have been recognised for making significant contributions to a more inclusive society by implementing I'mPOSSIBLE are as follows:
• Best host country school: Kiyomidai Elementary School from Chiba, Japan
• Best overseas school: Lilongwe LEA School, Malawi
• Excellence host country school: Chiba Prefectural Togane Special Needs Education School
• Male athlete recognition: Lassam Katongo, Zambia
• Female athlete recognition: Katarzyna Rogowiec, Poland
Rita van Driel, Chairperson of the Agitos Foundation Executive Committee and the I'mPOSSIBLE Award selection, committee said: "The I'mPOSSIBLE Awards recognise the outstanding work done by schools and athletes to advance inclusion in their communities through the I'mPOSSIBLE schools programme. To receive such accolades at the Tokyo 2020 Paralympic Games Closing Ceremony, an event watched by hundreds of millions of people around the world, is our way of saying thank you for their efforts to change society."
Award winners
 
Best host country school category: Kiyomidai Elementary School, Chiba
The school embodies how the programme can change perceptions and attitudes of young people towards persons with disabilities. I'mPOSSIBLE lessons at the school are extended to groupwork where young learners develop plans to make their hometown more inclusive. The school is committed to advocate their city mayor for more inclusion through the outcomes of I'mPOSSIBLE.
Motoharu Kanno, teacher at Kiyomidai Elementary School said: "We feel very honoured to receive this wonderful award. By continuing to work on this project, we have been able to see how interesting and fascinating Paralympic education can be.
"One of the first changes we saw in the children was a change in their view of people with disabilities. They used to have a negative image of people with disabilities as 'pitiful'. However, after the I'mPOSSIBLE study programme and watching the Paralympic Games, that perception has been modified to a positive one. By seeing the Paralympic Games, the different Para sports, and the courage of the athletes, the students began to think in their own strength and potential, and began to think about what they could do to make society a better place for everyone."
Best overseas school category: Lilongwe LEA School, Malawi
Lilongwe LEA School has taken the Paralympic values of courage, determination, inspiration, and equality and applied them daily in their classrooms. The programme has had a strong impact on students' self-esteem to realise their potential. Shy youngsters have increased their social activities and their willingness to work together both inside and outside of the classroom. I'mPOSSIBLE has broken down barriers between students with and without disabilities, inspiring teachers encouraged by the changes seen in their students.
"The award is testimony to the strong wish of the school to lead in creating an inclusive society in Malawi," said Charity Sondo, teacher at the Lilongwe LEA school. "I'mPOSSIBLE is a vital tool in fighting discrimination, while at the same time, giving hope to millions of people with disabilities in Malawi, and beyond. I'mPOSSIBLE naturally fits in the school curricula, by using simple, local and adaptable materials and ideas to train both teachers and learners, making co-existence a must for everybody.
"The I'mPOSSIBLE Award has strengthened the decision of the school to permanently incorporate the programme in its activities, using resources provided by the central government, donors, and the school itself. We are witnessing a better community being created, all due to the I'mPOSSIBLE programme. Lilongwe LEA School is proud to be a torch bearer in creating an inclusive community in Malawi."
Excellence host country school: Chiba Prefectural Togane Special Needs Education School
Chiba Prefectural Togane Special Needs Education School has made outstanding efforts to prepare their learners for a diverse society through I'mPOSSIBLE. Based on I'mPOSSIBLE, its student working group has adapted activities into events in which people from different backgrounds interact with each other in their local community (e.g. people with/without a disability, foreigners, elderly people etc.). The school has been also identified as a model school of the Olympic and Paralympic education by its prefecture since 2017.
Fumihiko Furukawa, teacher at Togane Special Needs Education school said: "It is a great honour to receive this prestigious Award. We would like to express our gratitude to the students, parents, teachers and staff of the school, the local community and all the people and organisations who have helped to make this award possible.
"Having learnt so much with I'mPOSSIBLE, the school has come with new ideas for the future. The students' confidence has been boosted by I'mPOSSIBLE and we have used the learning approach in a variety of learning situations. We believe the real start of Paralympic Education starts now, after Tokyo 2020, leaving sustainable educational practices in schools and communities, so we can build an inclusive society."
Male athlete recognition: Lassam Katongo, Zambia
The two-time Paralympian has supported the Paralympic Movement in Zambia as a coach, board member and teacher. He is a teacher at a local secondary school and is passionate about teaching Para sport and the Paralympic Movement's values to his students. I'mPOSSIBLE is part of assets he has applied to engage his students and make his country more inclusive.
In 2019, National Paralympic Committee (NPC) Zambia received support from the Agitos Foundation to activate the programme in co-operation with the Sport for Tomorrow, a Japan's global sport initiative. I'mPOSSIBLE teacher trainings were conducted in July and December 2019 to train 145 teachers, coaches and volunteers.
Ⓒ James Varghese for IPC
 
"For me to be nominated, to receive this Award means a lot. I will make sure that wherever I go, in all corners of my country, to encourage young ones to participate in this. Teacher, students, community leaders, everyone should receive Paralympic Education, and I'mPOSSIBLE is the right tool for that," said Katongo.
Through programs such as I'mPOSSIBLE, the school system is being engaged to change attitudes and negative perceptions for the better and a good number of people are being targeted allowing us to move faster in fostering an inclusive society for all."
Female athlete recognition: Katarzyna Rogowiec, Poland
Rogowiec is a Proud Paralympian committed to promoting the Paralympic Movement. On a national level, she is recognised as a role model with excellent achievements in her sport. She won two goal medals in cross-country skiing at the Torino 2006 Paralympic Winter Games. Her foundation has provided support to several athletes in their career. On a global level, she served a member of IPC Athletes' Council (2006-2014) and IPC Anti-doping Committee (2010-2018).
Rogowiec said: "Twenty years ago, Paralympic sport and the Paralympic Movement changed my life in the same way a farm accident changed my parents' life 40 years ago, when I was a 3-year-old girl," said Rogowiec. "My life and my sport career path have proven how important the I'mPOSSIBLE programme is to not let kids with disabilities wait decades for their chance to change their lives.
"I am proud and happy to share my personal and Paralympic story to spread that vital message: I'mPOSSIBLE!"