IPC CEO shares how 'Change Starts with Sport' at CoSP convention
Mike Peters speaks about IPC's role among non-government organisations in advancing disability rights 
02 Dec 2020
Imagen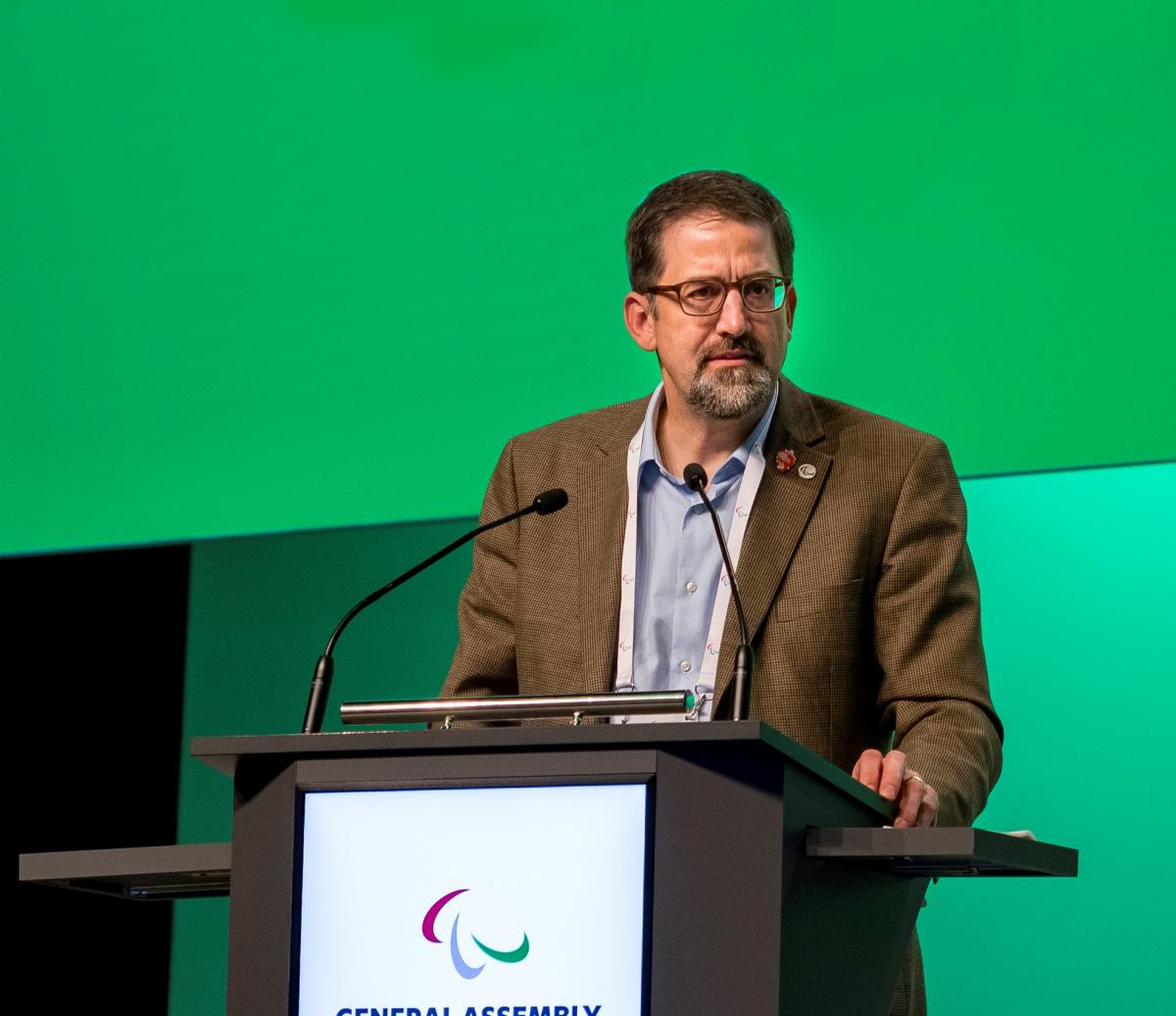 ⒸRalf Kuckuck
By IPC
The International Paralympic Committee (IPC) CEO Mike Peters shed light on the role of Para sports in advancing the rights of people with disabilities during the 13th session of the Conference of State Parties (CoSP). 
Held prior to 3 December's International Day for Persons with Disabilities, the CoSP is known as the world's biggest disability meeting among decision-makers. 
Speaking in the Civil Society forum with other non-government organisations such as the International Disability Alliance, Peters talked about how the IPC is using sports as its main vehicle to drive social inclusion that reiterates its narrative - Change Starts with Sport.  
"We do not come with all of the answers, nor do we pretend to do so," Peters said. "However, we have good reason to believe that the Paralympic Games have a special role to play in advancing the rights of persons with disabilities and helping to Build Back Better (the International Day of Persons with Disabilities' theme)." 
Peters enlightened the participants about the strength of the Games, which is the world number one sport event in driving social inclusion. Tokyo 2020, in particular, will bring together 4,400 athletes in August 2021, with an estimated TV audience of more than 4 billion. Especially, after a challenging 2020 due to the COVID-19 pandemic, Peters was optimistic that Tokyo 2020 will lift the  spirits after watching "Para athletes test their bodies to their absolute limits and redefine the boundaries of possibility." 
"We want to raise the awareness of Para sport and its athletes to more of the world," he said. "Viewers of these Games will witness first-hand, the power and promise possible when children, teenagers and adults with disabilities are provided equitable opportunities to play."  
Peters highlighted the continuing efforts to reach uncharted territories through Para Sport Against Stigma, which will broadcast the Tokyo 2020 Paralympics free-to-air across Sub-Saharan Africa; the project is in partnership with Loughborough University and the University of Malawi, Chancellor College. 
He also touched on the origins of the Paralympics Games, how it was the initiative of Sir Ludwig Guttmann; the medical doctor and a Jewish refugee from Nazi Germany who opened a spinal injuries centre at the Stoke Mandeville Hospital in Great Britain. That led to the first Paralympics in Rome, Italy, in 1960, which saw 400 athletes compete across eight sports, and is now serving as a much bigger platform. 
"Our Games are a gateway to trying new things," Peters said. "We hope that the Paralympic Games will help to encourage people that it is everyone's responsibility to challenge outdated policies, practices and views about persons with a disability."