IPC publish its 2019-2020 Annual Report
'Our role in transforming the world through sport has never been more needed or urgently required for the world's largest marginalised community'
18 Dec 2020
Imagen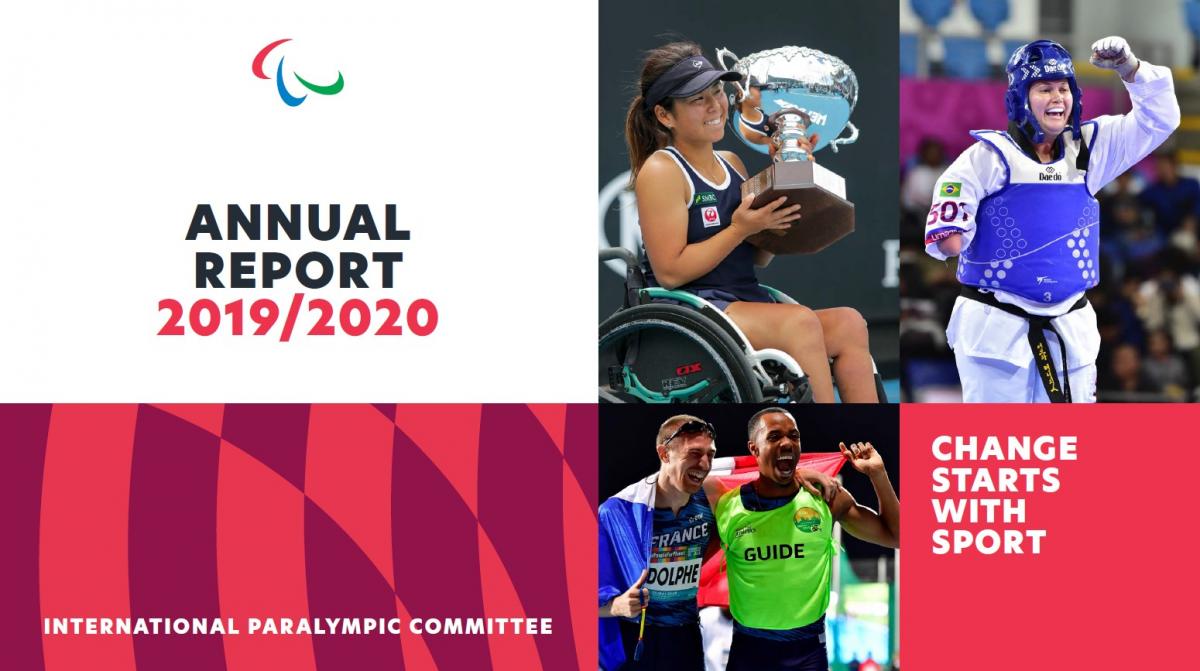 By IPC
The IPC has published its 2019/2020 Annual Report. With the theme of 'Change Starts With Sport', the publication reflects on the IPC's progress to date in delivering its five-year Strategic Plan that launched in 2019.
Read the complete report here.
The achievements of Para athletes and the IPC's 200 Member organisations are at the heart of the 2019/2020 report. Following introductions from IPC President Andrew Parsons and CEO Mike Peters, the report opens with a personal essay from Husnah Kukundakwe. The teenager from Uganda details how Para swimming and competing in the 2019 World Para Swimming Allianz Championships aged 12 changed her life.
Diversity and inclusion are at the core of the report, with stories of best practice in each of the IPC's five strategic priority areas: Strengthening the Paralympic Movement; Furthering the reach of the Paralympic Games; Using Para sport to create a truly inclusive society; A continuous pursuit of excellence; and, Delivering change for the world.
Reflecting on the progress made by the IPC since 2019 and the challenges presented by COVID-19, IPC President Andrew Parsons, says: "The Paralympic Movement is, and always will be, more than just sport. With a renewed sense of purpose, and a growing network of out­standing members, volunteers and strategic partners, I believe the uncertainty created by the pandemic has made one thing clearer than ever before. Our role in transforming the world through sport has never been more needed or urgently required for the world's largest marginalised community."
The report covers many of the success stories of the Agitos Foundation, the IPC's in-house development arm, including athletes and NPCs who next year will compete in the Games for the first time. There are diverse interviews, covering high support need athletes who compete in the burgeoning sport of RaceRunning, through to three senior female NPC executives encouraging more women to take up leadership positions in Para sport. 
There are strong external endorsements of the work of the IPC. Marina Ponti, Director of the UN SDG Action Campaign, details how the IPC is a platform for change, while Worldwide and International Partners such as Toyota, Ottobock, Allianz and Citi explain the value that working the IPC brings to their organisations.