ISAF release video on Paralympic development programme
The documentary explores the new programme and gives insight from sailors who attended the clinic over the summer 2015.
14 Oct 2015
Imagen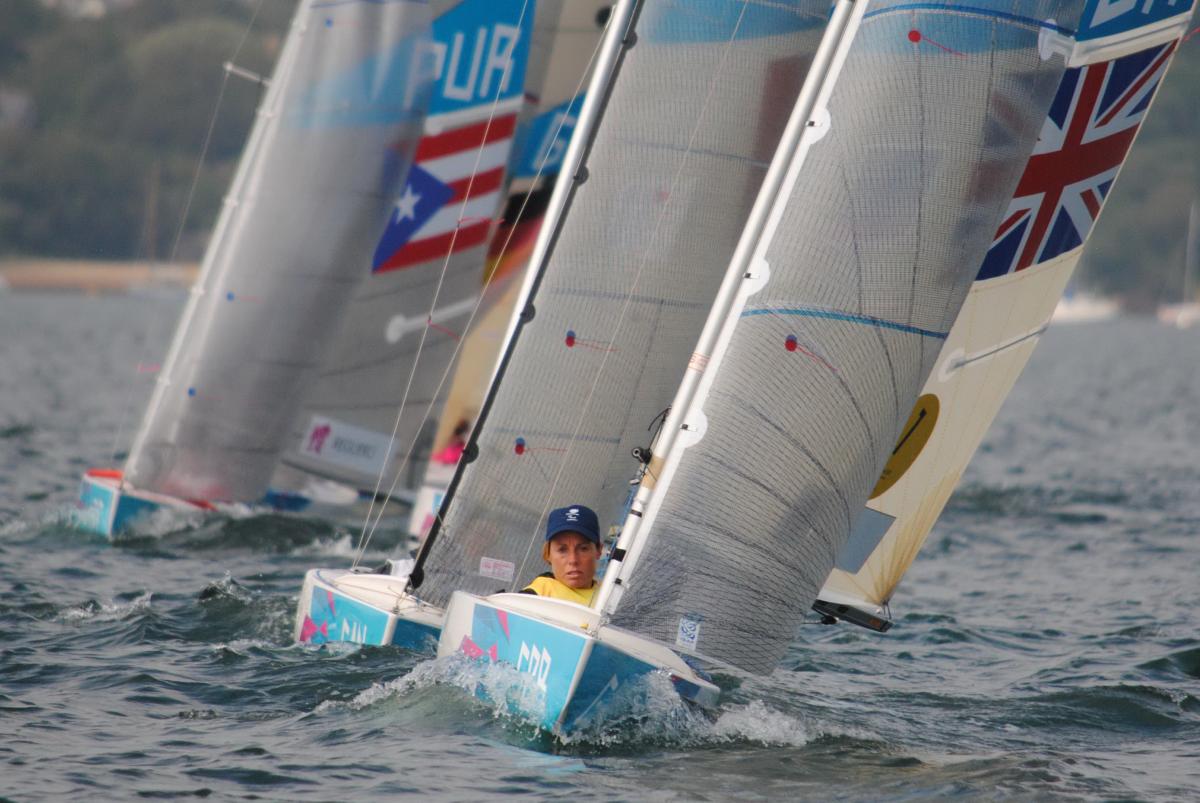 ⒸIFDS
By ISAF
'Just because your legs don't work it doesn't change you as a person.'
The International Sailing Federation (ISAF) has produced a documentary about their Paralympic Development Programme, which was created in June and wrapped up its first clinic in August.
The video, which can be watched on the ISAF's YouTube page, explains why the programme got started, gives a behind-the-scenes look at the clinic and also provides personal anecdotes from sailors who took part in the clinic.
At the end of August, 10 sailors from six countries, supported by their coaches, attended the first ISAF Paralympic Development Programme clinic in Weymouth and Portland, Great Britain.
South Africa's Mandy Latimore, described as an extreme-sports enthusiast, is recently new to sailing and attended the clinic.
"I've been in a wheelchair for 35 years," said Latimore in the documentary. "Right from the start my mum said, 'Just because your legs don't work it doesn't change you as a person.' I carried on with my motorbikes, scuba diving, flying aeroplanes and I even wing walked."
"I've always wanted to represent my country and for me I'm determined to keep sailing competitively. I have always tried to be the best and the ultimate is representing your country and being the best in your field."
Portugal's Joao Pinto also attended the clinic. He had been sailing throughout his life. A motorcycle accident in 2011 that left him paralyzed did not hold him back from the sport.
"I embraced the injury, because it's for life, it's a complete injury and you're going to wake up every day and cry about it," Pinto said in the video.
Following the clinic, nations will be offered the opportunity to make use of five charter boats supplied by Charger Composites of Finland in Australia for the second clinic that will be held in Melbourne, Australia, in advance of the 2015 Disabled Sailing Worlds (24 November - 3 December).
Costs of attending these events will be heavily subsidised by ISAF.
The clinic was led by Betsy Alison, US Sailing Paralympic Coach and Chair of the Disabled Sailing Committee, along with support from Matt Grier, Royal Yachting Association Paralympic Development Coach, and Jacob Haug, a 2.4mR coach.
Throughout the clinic, sailors benefited from on-water expertise, sailing in the Paralympic one-person keelboat, the 2.4mR, as well as daily on-shore briefings.
An outline of the programme and information on how to get involved can be found on the ISAF website.