Italy goes down the Rome 1960 memory lane 
NPC celebrates 60th anniversary of the 1960 Paralympic Games 
18 Sep 2020
Imagen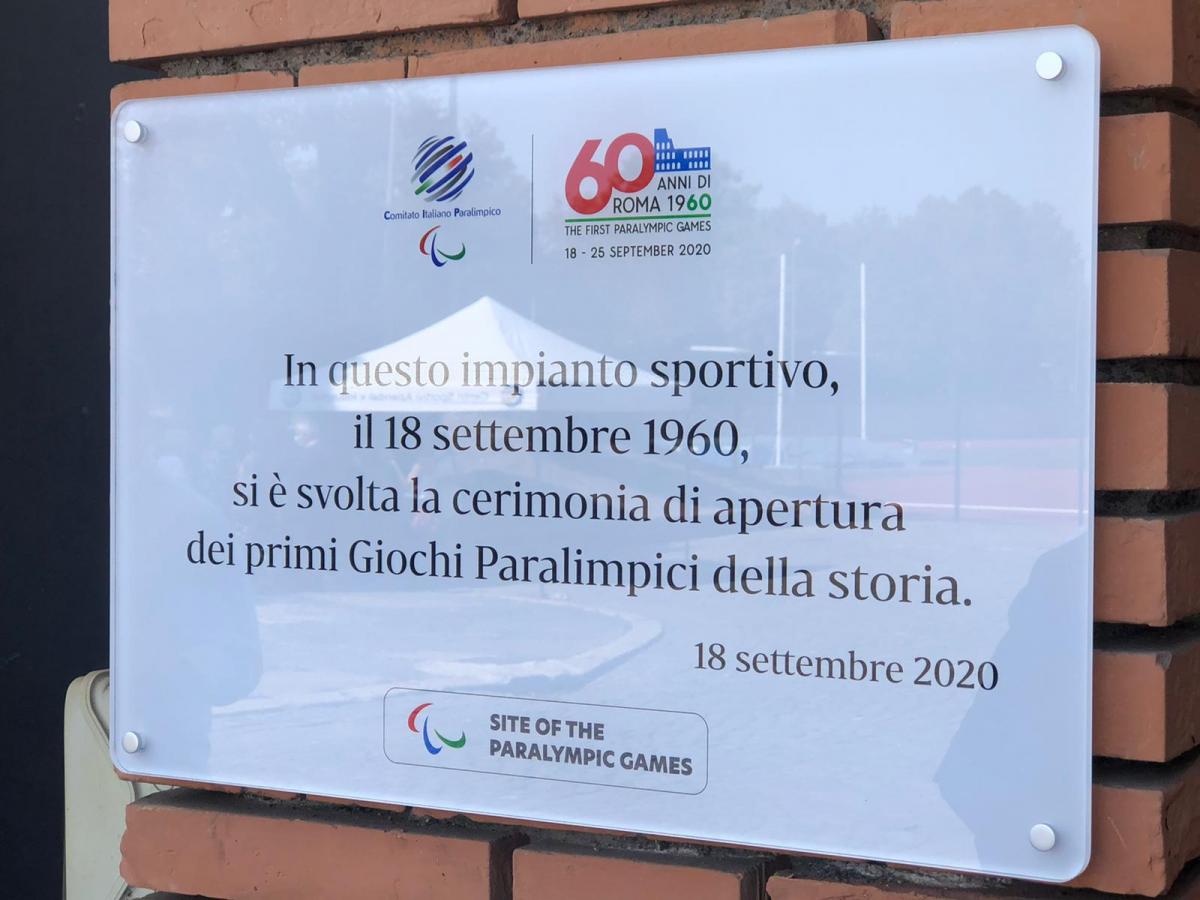 ⒸNPC Italy
By NPC Italy and IPC
Starting today, 18 September, the opening day of that historic first edition of the Paralympic  Games, different activities promoted by the Italian Paralympic Committee will take place to commemorate the events and the protagonists of an event which represents a fundamental stone in the history of the international Paralympic movement .

The Paralympics in Rome took place from the 18 to 25 of September 1960, a week after the closing of the Olympics with 400 athletes from 21 nations. It was the Italian National Institute for Labour Accident Insurance (INAIL) professor and doctor Antonio Maglio, together with Dr. Ludwig Guttmann, who promoted that extraordinary sporting event, anticipating the space-time twinning between the Olympic and Paralympic Games by 28 years.
 
As part of a ceremony that includes the presence of various institutions, a commemorative plaque was affixed in the Paolo Rosi Stadium in Rome to commemorate the opening ceremony of the first Paralympic Games of history. Later in the day, Italian Paralympic Committee - in collaboration with MIBACT and Roma Capitale – is scheduled to give life to a projection on the Colosseum with iconic images and plays of lights related to Paralympic sport.
The week of celebrations will end on 25 September with a conference titled 'Paralympics, 60 years of Rome 60' promoted by CIP, INAIL and SuperAbile INAIL to be held in Rome at the INAIL Auditorium, in Piazzale Pastore. Institutional representatives, witnesses and athletes are invited to participate. During the week, the Italian Paralympic Committee will highlight stories, interviews and documents of the time through the official website (www.comitatoparalimpico.it) and social channels.
 
"The Italian Paralympic Committee has decided to give life to a week of celebrations to tell how Italy has managed to give a significant boost to the promotion of Paralympic sport and to a culture of inclusion and rights. It is an event to which we attach great historical and social value. In this way, we want to preserve and make alive a precious heritage of stories and values that represents the basis of the international Paralympic movement," said Luca Pancalli, President of the Italian Paralympic Committee.