Ivan Mikulic fights for Euros redemption
Amy Truesdale also looking to return to the top
08 Jun 2018
Imagen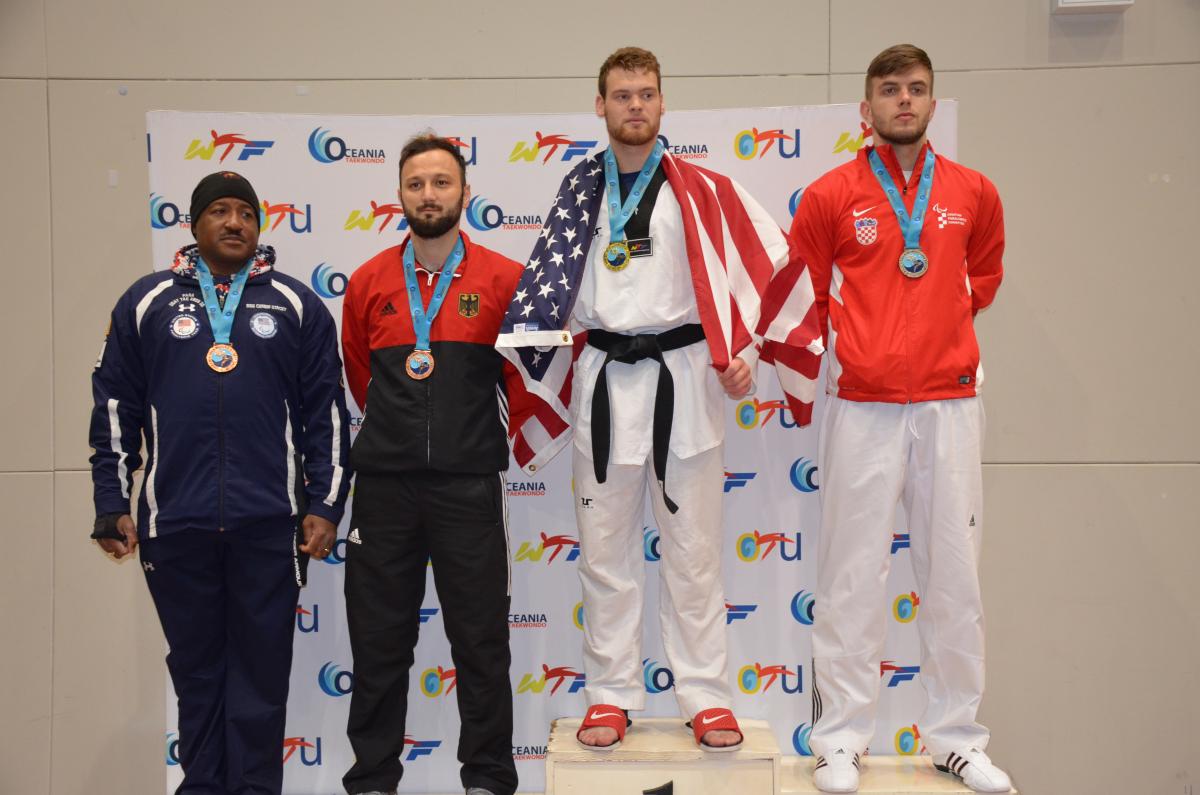 ⒸWorld Taekwondo
By Lee Reaney and the IPC
The Para Taekwondo European Open Championships have drawn many of the sport's top athletes who will hit the mats on Sunday (10 June) in Plovdiv, Bulgaria.
Croatia's Ivan Mikulic and Great Britain's Amy Truesdale are among the headliners hoping to reclaim past golden results.
"I wanted to be out of reach by now," said Mikulic about his No. 1 ranked position in the men's over 75kg K44 division. He stands less than 17 points ahead of the USA's No. 2-ranked Evan Medell and just 51 points ahead of Iran's No. 5-ranked Asghar Aziziaghdam.
While still ranked No. 1, Mikulic has not won a tournament since the 2016 European Championships.
"Every year there is some new guy that's good," Mikulic said. "Like when I started in 2011 and I was very good."
As an open event with 170 athletes expected to participate, non-European athletes can also compete. But European fighters will earn twice the ranking points, and that could benefit Mikulic's standings.
He will have to get past Russia's Aliskhab Ramazanov* for the title.
"Even tougher is the Russian I lost to [at the 2017 World Championships] in London," he said about No. 4-ranked Ramazanov. "He will be a problem [in Bulgaria]."
The 2015 world champion has seen success at the European Championships, winning gold in 2016 and silver last year.
"I always train. I compete with able-bodied athletes, where I even have two state medals. I do video training to see how to improve my style," said Mikulic. "I think I can make improvements every day to be better."
In the women's side, Truesdale has had her share of difficulties in 2018 as well. The Brit won every tournament she competed in last year to claim the No. 1 ranking in the over 58kg division. But she fell to long-time Moroccan rival Rajae Akermach in this year's African Open Championships and, for the first time, Uzbekistan's Guljonoy Naimova, in May's Asian Open Championships.
Denmark's Lisa Gjessing and Russia's Ayshat Ramazanova* are expected to battle for the top prize in the women's up to 58 kg K44 category.
The women's up to 49kg K43 group will see four of the best five in the world compete, including Ukraine's No. 1-ranked Vika Marchuk.
The Para Taekwondo European Open Championships will be streamed live on YouTube. Competition begins 09:00 EEST.
*Editor's note: The International Paralympic Committee suspended the Russian Paralympic Committee on 7 August 2016 for its inability to fulfil its IPC membership responsibilities and obligations, in particular its obligation to comply with the IPC Anti-Doping Code and the World Anti-Doping Code (to which it is also a signatory). As a result of the suspension, Russian athletes cannot enter IPC sanctioned events or competitions, including the Paralympic Games.