Leani Ratri Oktila's triple triumph in Dublin
Indonesian badminton player highlights country's success
26 Jun 2018
Imagen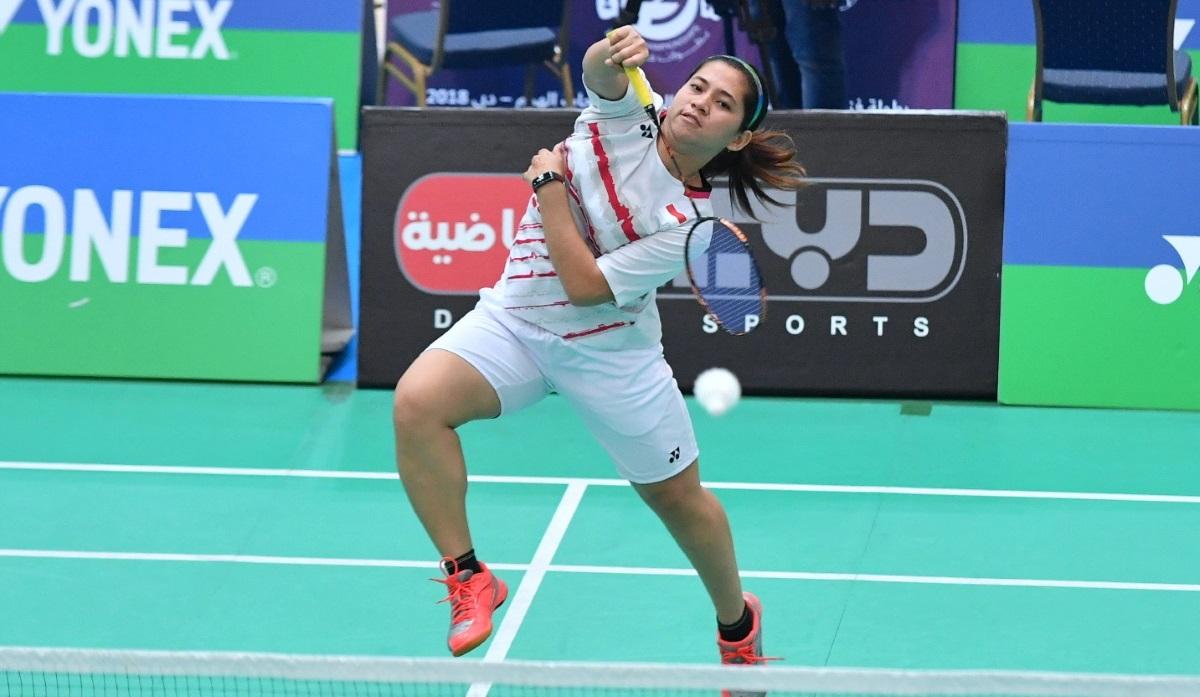 ⒸAlan Spinks
By BWF
Leani Ratri Oktila won a trio of gold medals to leave the FZ Forza Irish Para Badminton International 2018 in Dublin as the most successful athlete.
The Indonesian added to the success of her compatriots Ukun Rukaendi and Hary Susanto, who each won two gold medals, as the competition finished on Sunday (24 June).
Oktila started the tournament brightly, teaming with mixed doubles partner Susanto to overcome compatriots Fredy Setiawan and Khalimatus Sadiyah Sukohandoko 21-5, 21-15 in the SL 3 – SU 5 final.
She then returned for her women's singles SL 4 final against Norway's Helle Sofie Sagoy, who had upset Germany's top seed Katrin Seibert in the semi-finals. But Oktila, the No. 2 seed, avoided further upset by defeating Sagoy 21-8, 21-10.
Oktila's luck continued to hold in the women's doubles SL 3 – SU 5 final against Sagoy and Seibert. The Indonesians outplayed their opponents, 21-16, 21-9, as Oktila completed her three-gold haul.
Fellow Indonesian Rukaendi justified his top seeding in men's singles SL 3 as he defeated compatriot Dwiyoko 21-9, 21-12. Rukaendi's gold came not long after, when he partnered with Susanto to beat compatriots Maman Nurjaman and Hikmat Ramdani 21-14, 21-16.
Four athletes came away with a pair of gold medals from the event; South Korea's Lee Sam Seop and Lee Sun Ae, and the English pair of Rebecca Bedford and Jack Shephard.
Lee Sam Seop and Lee Sun Ae teamed up in the mixed doubles WH 1 – WH 2 to enjoy a win over Jeong Jae Gun (South Korea) and Pilar Jaurequi Cancino (Peru) 21-14, 21-14.
Lee Sam Seop returned for the men's singles WH 1 against compatriot Jeong Jae Gun but fell 21-15, 21-17, in the finals. However, his second gold came later with Kim Kyung Hoon as the South Koreans beat Martin Rooke (England) and Thomas Wandschneider (Germany) in the men's doubles WH 1 – WH 2 final.
Meanwhile, Lee Sun Ae won her second gold beating Cancino in the women's singles WH 2 final, 21-14, 21-8.
England saw success in the short stature SS 6 categories.
Bedford and Robert Laing captured the mixed doubles SS 6 title, beating Isaak Dalglish (England) and Oliwia Szmigiel (Poland). Bedford then won the women's singles, fighting past Peru's Carmen Giuliana Poveda Flores 21-19, 12-21, 21-10.
Shephard repeated his World Championship win over compatriot Krysten Coombs in the men's singles SS 6 final, 13-21, 21-19, 21-13. The two Englishmen then combined to win the men's doubles SS 6 over Hong Kong's Chu Man Kai and Wong Chun Yim 21-17, 21-11.
Complete results from the Irish Para Badminton International are available on Badminton World Federation's website.