Rick Hellman pursues PhD and Paralympics
Spinal cord injury pushes German badminton player to seek solutions
29 May 2018
Imagen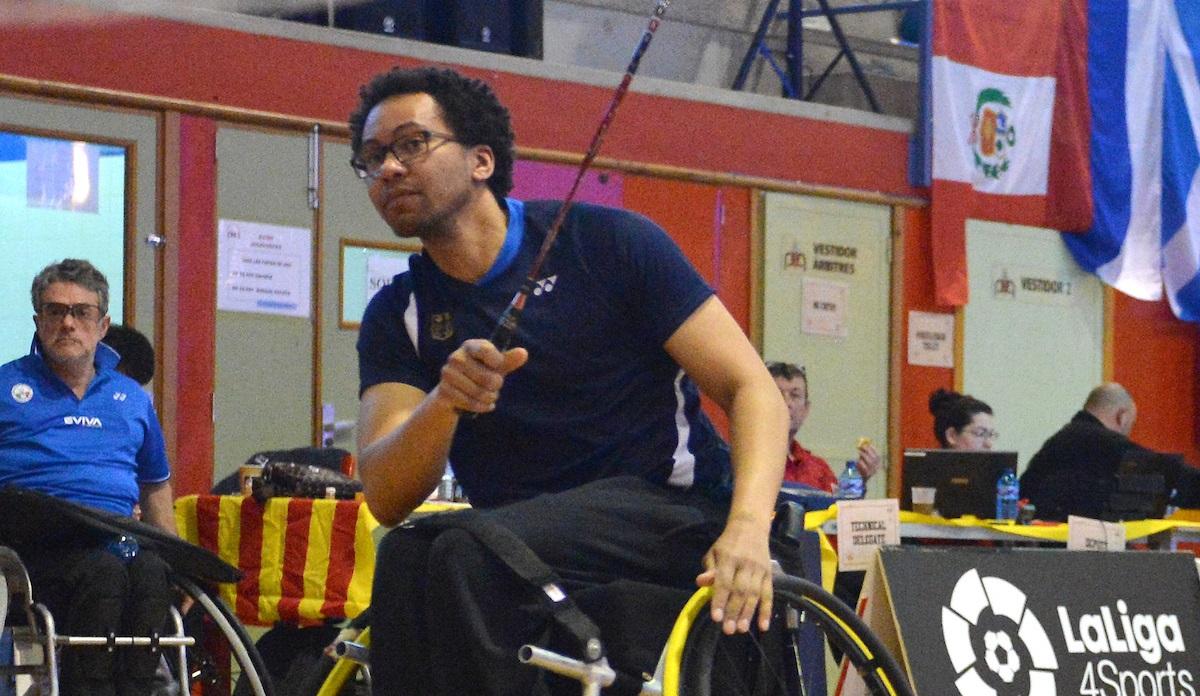 ⒸAlan Spink
By BWF and Sophie Feng for the IPC
"Surprisingly enough, when I had the injury, I wasn't taught about a lot of things, like shifting my weight to avoid injury, or the consequences of missing sensation – like you could burn yourself and things like that. And I had first hand experiences of those things."
The debilitating effects of a spinal cord injury have led Germany's Rick Hellman to pursue a PhD, seeking solutions for the complications that rise from such injuries.
Hellman, a category WH 2 Para badminton player, suffered a spinal cord injury when he was 10. He had been an active child, hoping to pursue professional sports someday, but the accident put those dreams on hold — but not for long.
Hellman now finds himself seeking a ticket to the Tokyo 2020 Paralympics. He is ranked in the top 10 in his singles category, opening his season in April at the Spanish International. His next competition is the Irish International from 19-24 June.
Following his injury, Hellman took up wheelchair fencing, which he then gave up as he was completing his secondary studies. During his university years, he was not actively into sports, until he discovered badminton four years ago. Now, he trains with the Rollstuhl-Sport-Club in Berlin.
He is also a fifth-year doctoral student in the Department of Experimental Neurosciences in Freie Universität Berlin, and Hellman's studies are focused on immune recovery after spinal cord injury.
"After an injury to the central nervous system, you get the same symptoms as someone suffering a stroke or traumatic brain injury," Hellman explained.
"The brain, which the spinal cord sort of belongs to, and the immune system are in constant communication. They have several different pathways, where the brain regulates the immune system. So if this regulation is disrupted, then the communication is faulty.
"The immune system almost shuts down completely after spinal cord injury, and my group is working on finding a predictive measure as to when the patient would be most likely to get an infection. If there is an infection during the recovery period from such an injury, stroke, or traumatic brain injury, then the endpoint of recovery is lowered. So over a lifetime, those patients don't recover as much as people who stay healthy during their recovery period," he added.
Hellman's research has also helped him deal with his own injury and therapy.
"Surprisingly enough, when I had the injury, I wasn't taught about a lot of things, like shifting my weight to avoid injury, or the consequences of missing sensation – like you could burn yourself and things like that. And I had first hand experiences of those things."
Hellman's previous experience with fencing does help him in badminton. There are similarities, he says, between the two sports.
"In both, it's the dominant right hand. The movements are somewhat the same – back-and-forth. My experience in fencing does help me reach for the shuttle. A sabre is very heavy, much heavier than a badminton racket, and that has helped me as well."
Having completed his coursework, the PhD candidate is hoping to play as many tournaments as possible to eventually qualify for Tokyo 2020, where badminton will make its Paralympic debut.