Malle 2017: Dancers ready to dazzle at Worlds
Two days of packed Para dance competition begins in Belgium on Saturday
20 Oct 2017
Imagen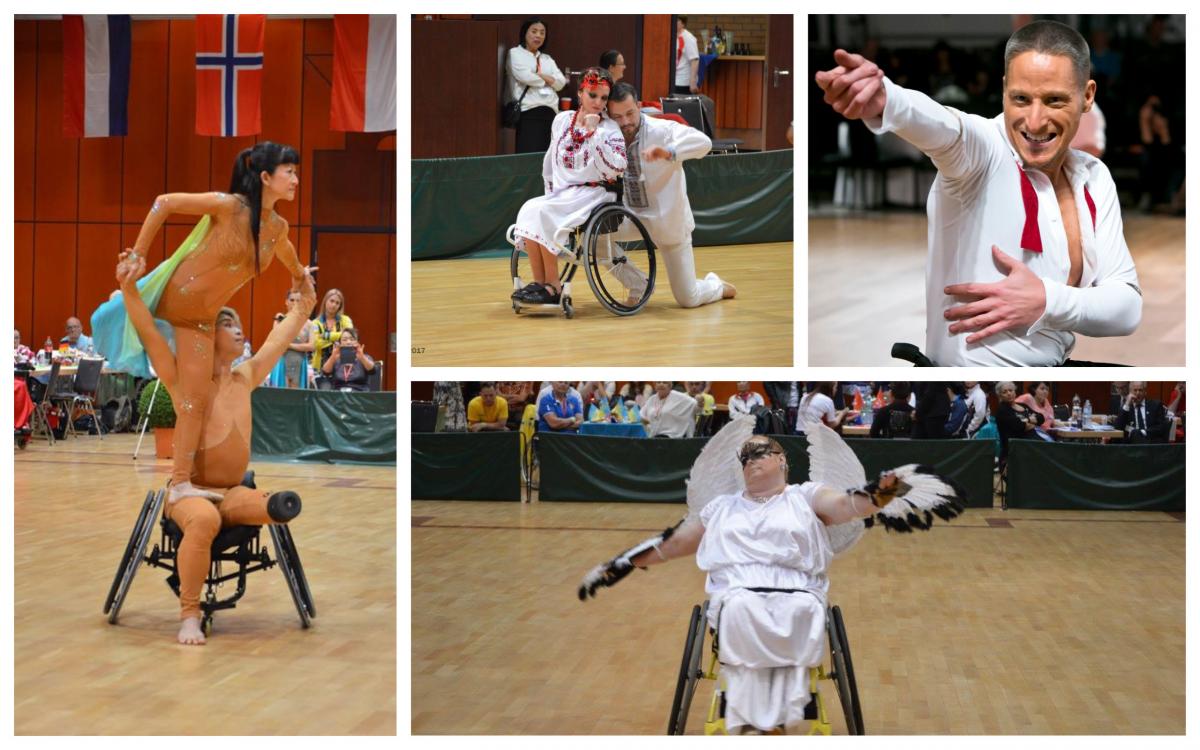 By IPC
The Provincial Formation Centre in Malle, Belgium, will host the largest gathering of Para dancers to date, when the 2017 World Para Dance Sport Championships begin on Saturday (21 October).
Over two days, the competition will see nearly 170 athletes from 22 countries compete in 18 medals events. All the action will be streamed live at World Para Dance Sport's website.
Saturday's programme features the men and women's single; combi Latin and duo standard events, all in classes 1 and 2.
On Sunday (22 October) individual dancers return to the floor for the single freestyle, followed by combi standard and freestyle; and duo Latin all in both classes. The detailed competition schedule can be found on the event website.
Belgians Sofie Cox and Sander Deckx will have home advantage when they take the dance floor to challenge for their first world titles. Both dancers will compete in four events: Cox in the women's single and freestyle class 2, while Deckx in the equivalent men's class 1 events. They will also partner up for the duo Latin and duo standard class 2.
Ukrainian dancers are among the favourites for gold, including Ivan Zamiga. Zamiga entered the spotlight last year when he won the men's single European title in Kosice, Slovakia. But after runner-up finishes at the 2015 Worlds and 2016 Europeans, Germany's Erik Machens is still a major contender for the men's single class 2 title. Poland's Pawel Karpinski is also in the running after a busy 2017 season, showing vast improvement since claiming bronze at Kosice 2016.
Ukraine's reigning European champions Olena Chynka and Illona Slugovyna remain the ones to watch in the women's single class 2 and class 1, respectively. Slugovyna is also the reigning world champion, while Chynka will compete in a gruelling four events: women's single and freestyle; and duo Latin and standard. Her charismatic Charleston performance in the women's single freestyle at Kosice 2016 won the top marks of the judges and is expected to be another exciting treat this weekend. But after taking medals behind Chynka in both single events in Kosice, Poland's Katarzyna Bloch and Austria's Sanja Vukasinovic will be hoping to spoil Chynka's party.
After an emotional gold medal victory at Kosice 2016, Karpinski will team up with partner Joanna Reda looking to replicate that performance in the duo Latin class 2. It will be interesting to see what Hong Kong's Huang Yi-Jung and Wen-Sheng Kuo bring to Malle, as the couple won the title at the inaugural Asian Championships last year.
More couples from Asia are expected to build off their regional championship performances, including South Korea's Hye-Jeong Jang and Youngho Lee in the duo standard class 2, as they won the Asian title.
Continuing on from its introduction at Rome 2015, the combi freestyle events will be another entertaining treat on World Championships dancefloor. The Philippines' Rhea Marquez and Jun Julius Obero are in Malle as the returning champions in the class 2 and will try to make it two-for-two.
For more information on the 2017 Malle 2017 World Para Dance Sport Championships, visit the official event website.
Live updates will be posted to World Para Dance Sport's Facebook, Twitter and Instagram.
Pictures will be available at www.flickr.com/photos/Paralympic