Nominees wanted for Women's Day award
To mark International Women's Day, the IPC is calling on its Members to nominate someone who embodies the spirit of the Paralympics and inspires women within it.
05 Dec 2014
Imagen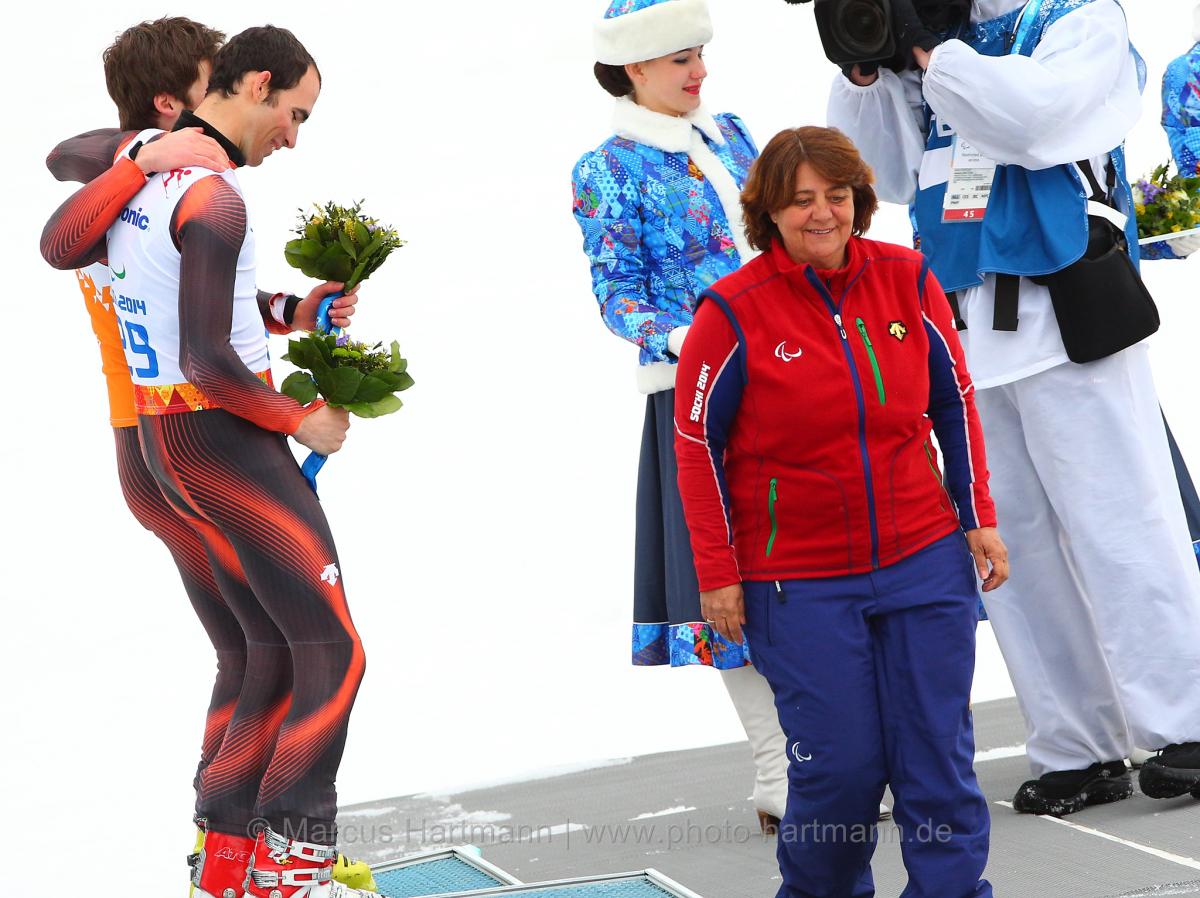 Ⓒwww.photo-hartmann.de
By IPC
The International Paralympic Committee (IPC) has launched its annual call for nominations for the 2015 International Women's Day Recognition.
Stakeholders from within the Paralympic Movement are being asked to nominate someone who they think embodies the spirit of the Paralympics and who inspires women within it.
The nomination could also be for an organisation that has been instrumental in promoting or developing sport opportunities for women.
Nominations for the International Women's Day Recognition can be made via the form in the related documents section until 30 January. The winner will be announced on 8 March as part of the worldwide celebrations.
The shortlisting process and selection of the winner will be led by the IPC's Women in Sport Committee, Chaired by Tine Rindum Teilmann.
"It is important to highlight the work of and for women in the Paralympic Movement," Teilmann said. "We want more women and girls to participate at all levels, including leadership positions, and the Recognition is a way to celebrate strong women or successful activities for women and girls already in the Movement.
"It is also a way to create awareness of the need for more activities for women and girls. The winner will stand as a strong role-model, and hopefully also in the future be a driver for change for others."
In 2014, International Women's Day fell during the Sochi 2014 Paralympic Winter Games and to celebrate, Sir Philip Craven, IPC President, presented the award to winner Rima Batalova of Russia.
Batalova, a 13-time Paralympic champion and Vice President of the Russian Paralympic Committee, had been instrumental in developing para-sport in the country.
The 2013 winner was Spain's Sylvana Mestre, the then Chairperson of IPC Alpine Skiing's Sport Technical Committee. Mestre now heads up youth development for the sport.
Thousands of events occur every year throughout March to mark the economic, political and social achievements of women. Organisations, governments, charities, educational institutions, women's groups, corporations and the media celebrate the day.
Related Documents