Ottobock reveals technical service team for Sochi 2014
Three Brits part of 30-strong team of orthopaedic technicians assisting athletes competing at the Sochi 2014 Paralympic Winter Games
11 Apr 2013
Imagen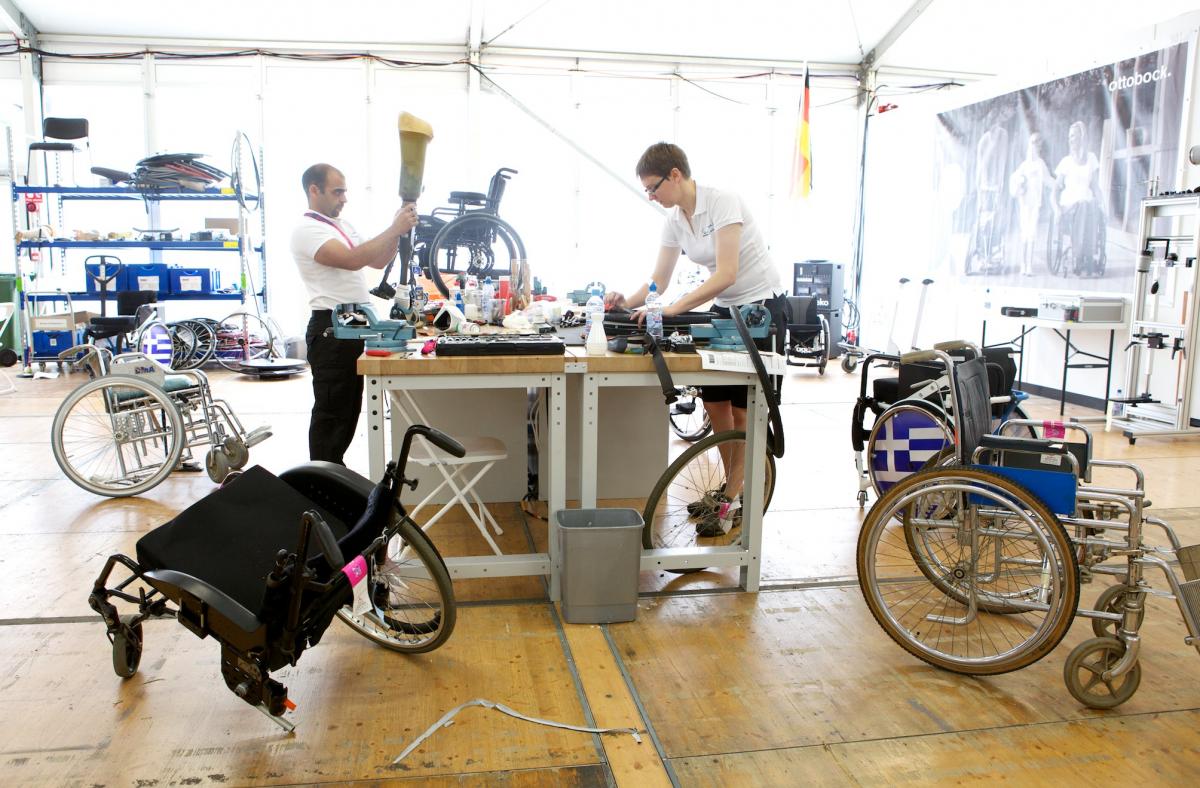 ⒸOttobock/Giles Dudley
By IPC
"The Paralympics are an emotional commitment for us as well. The Games are part of our DNA."
Ottobock, Official Technical Service provider for the Sochi 2014 Paralympic Winter Games, has confirmed 30 orthopaedic technicians from across 11 countries, including three from the United Kingdom, will form the technical service team for the Games. It is expected that the technicians will conduct hundreds of repairs to equipment and complete approximately 3,000 working hours during the Games, which take place 7-16 March 2014.
The three British members of the technical service team are Ken Hurst, Rachel Neilson and Russell Pizzey. All three were part of Ottobock's 80-strong technical service team that successfully supported the London 2012 Paralympic Summer Games.
"After experiencing London 2012, we are very excited to be part of the technical service team at the Sochi 2014 Paralympic Winter Games," said Ken Hurst, Manager of Ottobock Academy UK. "We look forward to bringing all of that experience to Russia next March, as well as tackling repairs on very different equipment, such as the sledges used in Ice Sledge Hockey."
Two technical service workshops will be set up during the Games, one in each of the athletes' villages, and will open on 1 March 2014, one week before the opening ceremony. On the opening day of competition three satellite workshops will begin operating at the venues, together with a mobile unit for flexible support. Computer-controlled logistics developed specifically for the London 2012 Paralympics will ensure replacement parts are always available in Sochi.
A high-performance repair service is a mandatory component of the Paralympics. Following the Summer Games in London, the Sochi 2014 organising committee gave Ottobock an exclusive contract for providing the service at the Games in Russia. Ottobock has participated in all Paralympics since 1988. In 2005, this resulted in a cooperation agreement with the International Paralympic Committee, extended during London to include the Rio 2016 Games.
"The Paralympics are an emotional commitment for us as well. The Games are part of our DNA," said Professor Hans Georg Näder, CEO of Ottobock.
A container of workshop equipment and replacement parts will leave Ottobock's headquarters in Duderstadt, Germany, later this year and head for the Black Sea. Representatives from Ottobock have already visited Sochi to inspect areas where the workshops will be based. Ottobock will have only two days between the Olympics and the Paralympics next year to set up the workshops in full.
For more information on Ottobock's range of innovative solutions that restore mobility please visit www.ottobock.co.uk or follow @ottobockuk.