PyeongChang 2018 appoints Yeo Hyeong-gu as new Secretary General
Yeo started his role on Monday 9 November.
09 Nov 2015
Imagen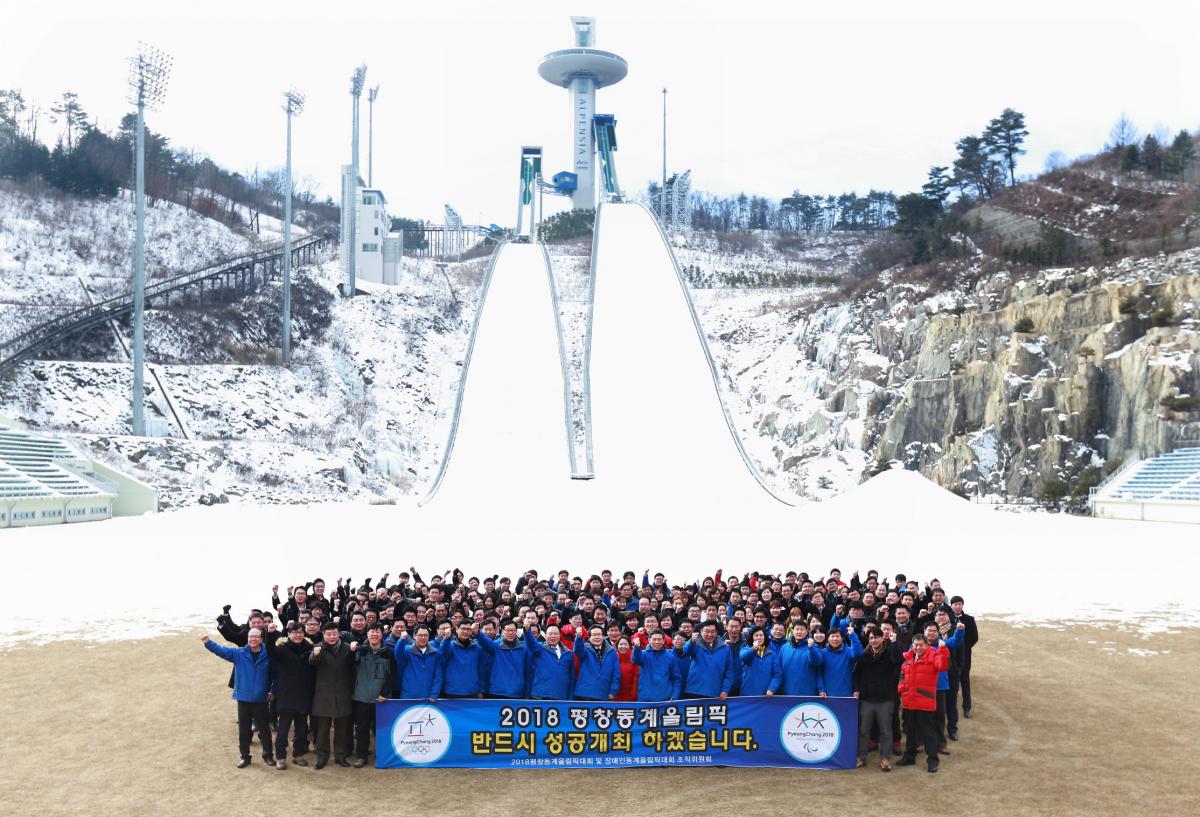 ⒸPOCOG
By PyeongChang 2018
The PyeongChang Organising Committee for the 2018 Olympic and Paralympic Winter Games (POCOG) has officially appointed YEO Hyeong-gu as the new Secretary General with immediate effect.
Yeo embraced his new position by getting straight to work attending a weekly staff meeting Monday (9 November) morning in Seoul.
He briefly stated his feelings during the meeting, "It is a great honour to be appointed as Secretary General. Personally however, I feel a greater responsibility than joy for the honour since there is a lot of work to be done in order to successfully host the Games in 2018.
"The goal of POCOG is to stage successful Games for the world, and therefore all staff members must do their best in order to achieve that goal," he emphasised. "I will also endeavour to work to enhance national competitiveness and improve Korea's performance."
Yeo also added, "We are only two years away from the opening of the Games, and there are three months left to the start of the first test event which will serve as the cornerstone of success in 2018. Throughout my 35-years of public service, I've always believed that the answers emerge on the spot, and I will also do the same for PyeongChang 2018."
Yeo must ensure that all Games-related facilities including competition venues, the Olympic Stadium for Opening & Closing Ceremonies and Olympic and Paralympic villages will be constructed in time. He will also oversee critical issues such as marketing, accommodations, transport and promotion of the Games to the public. Right after the weekly staff meeting, Secretary General Yeo will travel to PyeongChang and Gangneung for two days to take a tour of the construction sites of the competition venues and to hear updates on the progress.
Yeo first started his career as public official after passing the Korean high-level official technology exam in 1980. He concluded his 35-year long public service position as the second vice minister of Ministry of Land, Infrastructure and Transport. POCOG expects that his long-time service in government and strong leadership will contribute to strengthening the support from both the local and national governments and the public.