Q&A with new IPC Athletes' Council Chairperson Chelsey Gotell
Canadian Paralympic swimmer talks about her experience and priorities in giving Para athletes a louder voice within the Movement.
05 Apr 2017
Imagen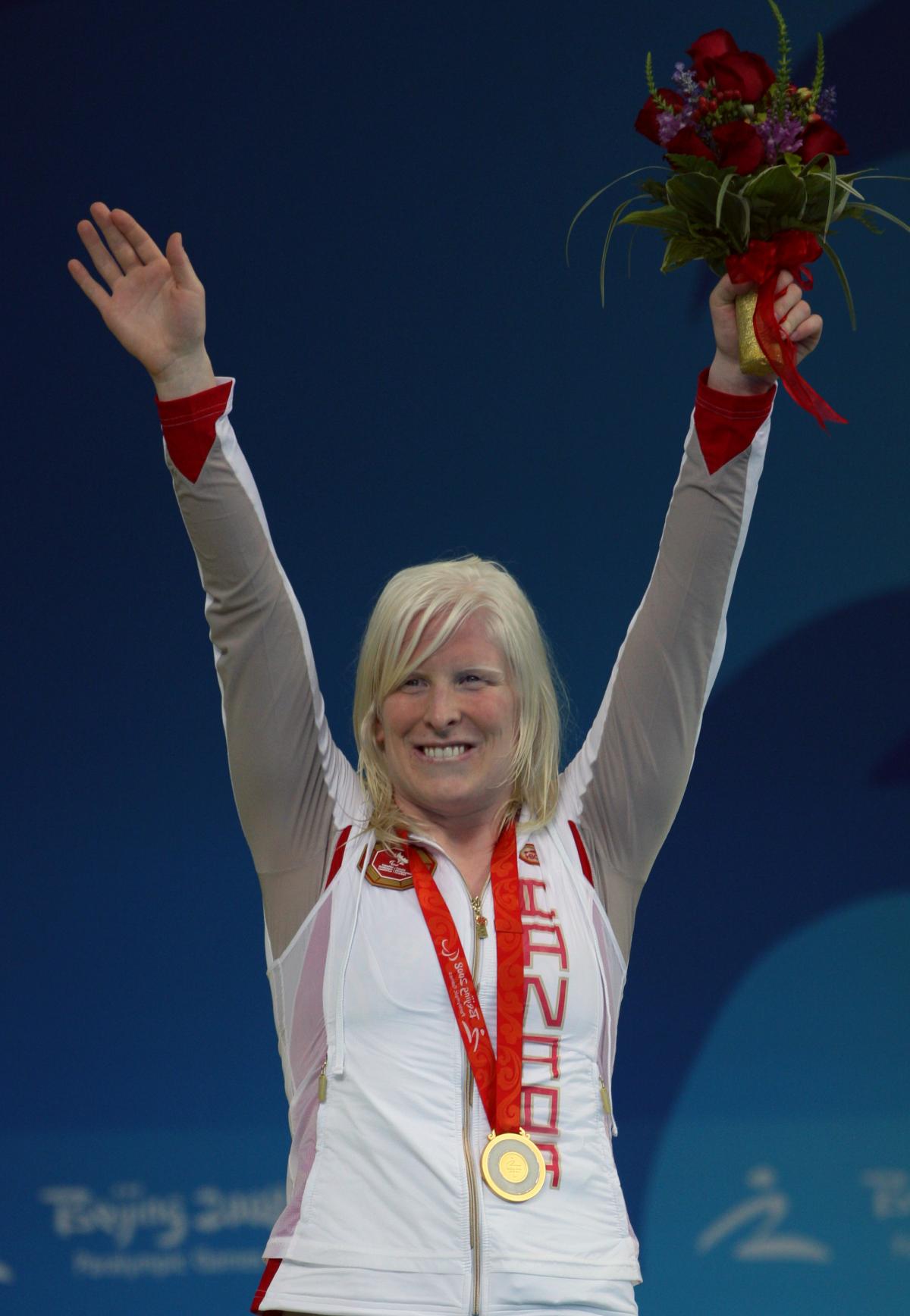 Ⓒ Mike Ridewood/CPC
By IPC
Canadian Paralympic swimmer Chelsey Gotell was recently elected Chairperson of the International Paralympic Committee (IPC) Athletes' Council.
Paralympic.org caught up with Gotell as she begins her new role.
Paralympic.org: How do you feel about being the new IPC Athletes' Council Chairperson?
Chelsey Gotell: It's a huge honour to be the IPC Athletes' Council Chairperson. At the same time it is a little daunting because I think [outgoing Chariperson] Todd [Nicholson] has done an excellent job in engaging Athlete Representatives [for the sports] and building the Council to the level it is at now. It has come a long way since he has gotten involved.
I think this is the next progression in what I have done in the past and what I would like to do in the future, which is creating a voice for the athletes and athlete advocacy. That is a huge passion of mine.
What advice has Todd given you?
CG: The biggest thing he has told me from the very beginning is to not be afraid to speak up, to get in there and speak up on issues, to ask questions and don't be afraid to ruffle some feathers to make change because that will be necessary.
Also just managing my time. I have nine other council members with whom I can share knowledge and tasks with.
What are some of your top priorities?
CG: We have a strategic planning session scheduled [in late March] where I will talk with the Council and we will come up with a plan together as a group. But for now continuing the work Todd has done as far as the athlete focus groups and creating athlete representatives [within each International Federation].
I'd like to see more representation within the IPC as far as Para athletes. I have some ideas for internship and career programmes. I was hired at the Parapan Am Games from an internship programme for athletes. I've seen the power of what it can do to change your life. I would not be there if it weren't for that programme. I think it would be a good opportunity to get athletes into these entry level roles and work their ways up within the organisation and be mentored by some of the best people in the sport community.
I'd like to keep working more with the IOC [International Olympic Committee] on different projects.
What impact did working with the Toronto 2015 Pan and Parapan American Games Organising Committee have on you?
CG: I got to work the [Chief Executive Officer] CEO, and the Board and the Senior Vice President hands-on. It was my first job out of university. To be at that level and to work with people who are so experienced was a great learning opportunity for me.
For the first year and a half there, my friend Alex Orlando, an Olympic rhythmic gymnast, we noticed there was a huge gap in creating a voice for athletes and in the organisation being athlete-centred. The organisation was coming to us asking for feedback on different things that they were planning for the Games.
We had an athletes' council and the different things working toward being athlete centred but we saw a huge gap for what "athlete centred" really looks like within the organisation. So I went to the Board of Directors and pitched an idea of creating a role that was needed to be filled.
I took on that role. … As I got into the role and started hearing from athletes from all over the Americas and where the gaps where, their interests and where they needed help and support, it spurred this interest in me to get more involved.
What other activities do you have besides the IPC Athletes' Council?
CG: I'm in school right now. I left my job with the Pan Am Games at end of 2014 to go back to school to become an osteopath. I have another year to go. I really enjoy it. It's my other passion getting to help people with their health and well-being.
How do you balance all your activities?
CG: My biggest advice is to do whatever your passion is. If you're not passionate about something you're not going to give it 100 per cent. ... At the end of the day the question I always go back to is 'Do I love this?'
Why is it important for athletes to get involved with the Athletes' Council?
CG: Coming from being an athlete myself, athletes like to complain. … But sometimes they don't necessarily understand all the little intricate pieces behind the scenes and the work that goes into making one small decision.
I didn't understand until I got into an Organising Committee, I understood the politics of sports, and how to speak up on things effectively. But you don't understand it until an experience like that, which is why I think it is important for athletes to get involved and take on these roles.
—
The IPC Athletes' Council is made up of nine athletes – six from summer sports and three from winter sports.
The six summer sport members are Chelsey Gotell; sitting volleyball player Elvira Stinissen of the Netherlands; British cyclist Dame Sarah Storey; Turkish archer Gizem Girisem; US cyclist Monica Bascio; and Australian wheelchair racer Kurt Fearnley.
The three winter sport council members are Norwegian ice hockey player Eskil Hagen; alpine skier Katja Saarinen from Finland and Russian cross country skier Mikhail Terentiev.
For further information on the IPC Athletes' Council, please visit www.paralympic.org/Athletes/Council