Relevant FAQ on COVID-19 for the Paralympic Movement
A summary of the most frequently asked questions about the global pandemic and its impact on the Paralympic Movement
20 Mar 2020
Imagen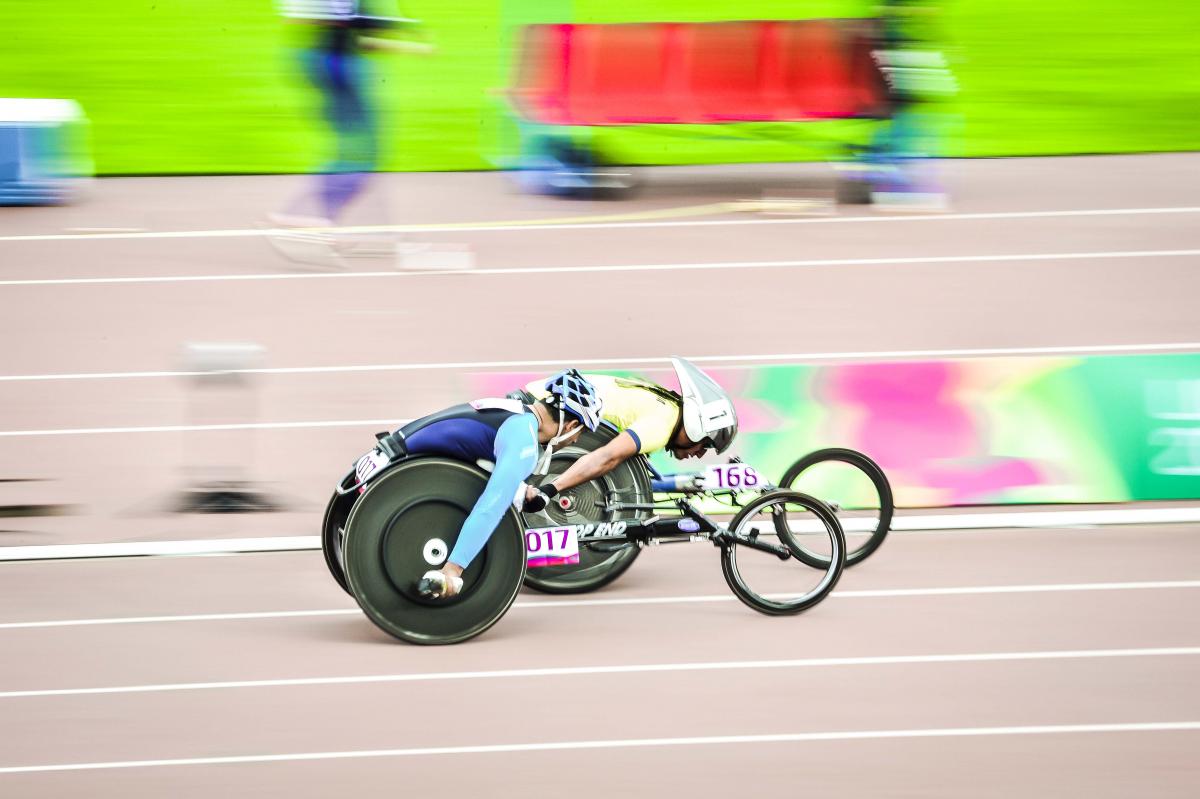 ⒸAlexandre Battibugli/Agitos Foundation
By IPC
This week the International Paralympic Committee (IPC) held calls with Para athletes, National Paralympic Committees (NPCs) and International Federations to update them on the current situation regarding COVID-19 and its impact on preparations for the Tokyo 2020 Paralympic Games. 
Below is a summary of the Frequently Asked Questions (FAQ) from the calls - these cover four areas: 
Tokyo 2020 preparations
Impact on classification
Impact on qualification
General 
 TOKYO 2020 PREPARATIONS 
1. Are there any plans to cancel or postpone the Tokyo 2020 Paralympic Games? 
With over 150 days to go until the Opening Ceremony, the IPC and Tokyo 2020 are continuing with planning and preparations for the Paralympic Games to open on 25 August. We are well aware of the current situation and its serious impact around the world. As the IPC is not a signatory to the Host City Contract, it is for the International Olympic Committee (IOC) to make any decisions regarding the Games. 
 2. Why has a decision not been taken yet regarding Tokyo 2020 when so many other sport events have been cancelled? 
Many of the decisions taken in the last weeks impact sport competitions or events that are due to be happening now or are scheduled to take place in the coming weeks.  The Paralympics are more than 150 days away, we have some time, and therefore we continue to monitor the situation with Tokyo 2020, the IOC and the World Health Organisation (WHO). 
 3. What is the deadline for taking a decision on whether the Games will go ahead or not? 
As the global situation is changing by the hour, no deadline is in place. 
 4. Can the IPC take a decision to cancel or postpone the Paralympics even if the Olympics still go ahead? 
The Olympic and Paralympic Games come as a pair in one fantastic festival of sport.  As the IPC is not a signatory to the Host City Contract, it is for the IOC to make any decisions regarding the Games. 
 5. What measures and means of protection against Coronavirus (COVID-19) are planned at the Tokyo 2020 Paralympic Games, and will the IPC issue any advice beforehand? 
As with any competition or Games, athlete health and well-being are a top priority and a crucial element for the success of the Games.  In addition to protecting athlete health, Tokyo 2020 has its own responsibility towards its own workforce and volunteers. 
Since mid-February, a task force with IOC, IPC, WHO, Tokyo 2020, Tokyo Metropolitan Government and the Japanese Government has been established to ensure co-ordinated actions by all stakeholders and to form the basis for operational planning and necessary adaptations. 
Tokyo 2020 has been very transparent and responsive to any recommendation from this task force, as they did in the past on any recommendation for adverse weather conditions and heat countermeasures. 
Public health monitoring is an integral part of the Tokyo 2020 Medical Services with on-site offices in the Village Polyclinic during Games time. Countermeasures against infectious diseases constitute an important part of Tokyo 2020's plans to host a safe and secure Games. Tokyo 2020 will continue to collaborate with all relevant organisations which carefully monitor any incidence of infectious diseases. They will also review any countermeasures that may be necessary with all relevant organisations. We are therefore very confident that Tokyo 2020 will respond in an adequate and responsible way in coordination with the IPC and IOC and keep all stakeholders informed. 
 6. Many athletes are currently unable to train as normal due to local authority restrictions.  Does the IPC have any way to ensure there is some parity and equity in so far as how much athletes are able to access training facilities across different nations? 
We have great empathy for each athlete who is facing a situation where she or he cannot train due to local restrictions following the COVID-19 pandemic. As almost every country is impacted by this situation, we are asking for the help of NPCs and National Federations who work daily with their athletes, to help identify potential solutions for athletes, where possible. On a related matter, we recognise that many Para athletes around the world face significant barriers to train freely or gain access to training facilities on a regular basis. In this time of crisis, we ask that everyone remain mindful of the different conditions Para athletes encounter around the world and commit once more to join efforts to improve opportunities for all.  
 7. Is the IPC concerned that movement restrictions within countries could lead to issues in terms of anti-doping? 
We are aware and have been informed by several National Anti-Doping Organisations (NADOs) that the virus outbreak is having an impact on their operations. All such matters are tracked by the IPC Anti-Doping team who are working with all NADOs and partners to ensure pre-Games preparations are not compromised.  
 The IPC has provided NADOs with lists of priority athletes to test prior to the Games and has communicated with its own testing partners who will continue out-of-competition testing wherever possible. 
 8. What is the deadline on whether pre-Delegation Registration Meetings (DRMs) for the Games will be held? 
The IPC is in contact with Tokyo 2020 about this matter and will provide any relevant updates in due course. Bearing in mind the current situation, in-person DRMs are unlikely, so an online solution may need to be found. 
 IMPACT ON CLASSIFICATION 
1. How many athletes do the IPC believe need to be classified ahead of Tokyo 2020? 
As qualification is still ongoing in many sports (even though many events are cancelled), an exact number cannot currently be provided.  However, in order to get a clearer picture of the situation, the IPC has asked each International Federation, as well as all 178 NPCs, to complete an impact assessment detailing how many athletes they believe need to be classified.  Once these surveys have been collated and analysed, during the week of 23 March, we will have a better picture of the athlete numbers needing classification. 

2. What will be done if all events featuring classification are cancelled prior to Tokyo 2020? 
This is a unique situation and the IPC, together with relevant International Federations, are considering all options available to classify athletes ahead of Tokyo 2020. 
 The IPC is currently holding calls with each International Federation to determine the size of the athlete population that needs classification prior to Tokyo 2020.  The numbers vary for each sport, and the situation is complex.  With competition cancellations ongoing, it would be premature to speculate on the solutions that International Federations are exploring at this stage.    
However, our priority is to exhaust all options away from Tokyo 2020, including encouraging International Federations to add additional classification panels to upcoming competitions, or to identify new classification opportunities.  
3. Is the IPC considering the ability to offer athlete classification at the Tokyo 2020 Paralympic Games? 
While this might seem like the best and easiest solution, there are several major challenges that make this option much less likely.   This includes organisational and human resource capacity, additional costs and the impact on athlete welfare and event viability. 
Currently, and through to 23 March, the IPC is holding calls with each International Federation to establish a clearer picture of what exactly is needed in terms of classification ahead of the Games. 
Our aim has always been not to have classification at Tokyo 2020.   Therefore, nothing has been scoped at the Games and to deliver classification now would mean starting from scratch. 
This would include finding appropriate venues to conduct assessments and securing the relevant classification equipment.  In terms of human resources, available classifiers in required sports would need to be found at short notice.  In addition, Tokyo 2020 has not planned for any of its workforce to be dedicated to updating sport entries, management of classification logistics nor has it planned the relevant technology to accommodate any changes to athlete classes through the sport entry system.   All such changes would come at a sizeable cost which has not been budgeted for by Tokyo 2020, International Federations or the IPC. 
Finally, the reason why the IPC aspires to have no classification at the Games surrounds athlete welfare and event viability. We want to avoid the situation whereby athletes travel to the Games and then are found Not Eligible to compete or have a change in sport class.  Such changes in classification at the Games could have devastating effects on affected athletes.  
In addition, such last-minute changes could result in some events having too few athletes to be viable; having too many athletes for some events; or having unpredictable line-ups for competitors. All of which would lead to significant disruption to those athletes who are ready to compete.  
Given the challenges stated above, we are considering a broad range of other potential solutions.  To support this process, it is vital that International Federations provide the IPC with an up-to-date and accurate assessment of how many Para athletes do require classification ahead of Tokyo 2020. 
 
4. Can vision impaired athletes attend classification at another sport? 
The IPC team is working around the clock on creative solutions to clear the backlog of athletes requiring classification ahead of the Games.  As vision impaired classification is largely not sport-specific, one option we are considering is hosting out-of-competition classification opportunities for athletes from sports that require it, in accessible regional locations. 
5. If there are limited classification opportunities ahead of the Games, will the priority be given to new athletes or athletes with review status? 
For now, we have encouraged all International Federations to only classify athletes who are likely to compete at Tokyo 2020. 
Once we have a clearer picture of athletes that need classification in each sport, we can then start considering a range of options with International Federations. The IPC is committed to the delivery of contingencies that are consistent with the 2015 Athlete Classification Code, International Standards and International Federation classification rules. The principles of universality (e.g. gender equity, global reach and representation across severity of impairments) and the Games being a platform for exceptional sporting performance apply. Any proposal to deviate from these rules would need to continue to meet these principles and be considered very carefully with appropriate governance and legal consultation. 
6. Will the classification slots granted for an NPC at an event remain the same for future/rescheduled events? 
The classification slots before the Games for each NPC should be granted only to athletes who have a real chance to qualify and compete at Tokyo 2020. We urge NPCs to only select athletes for classification who stand a chance of going to the Games.