Relevant FAQ on COVID-19 for the Paralympic Movement (Part 2)
20 Mar 2020
Imagen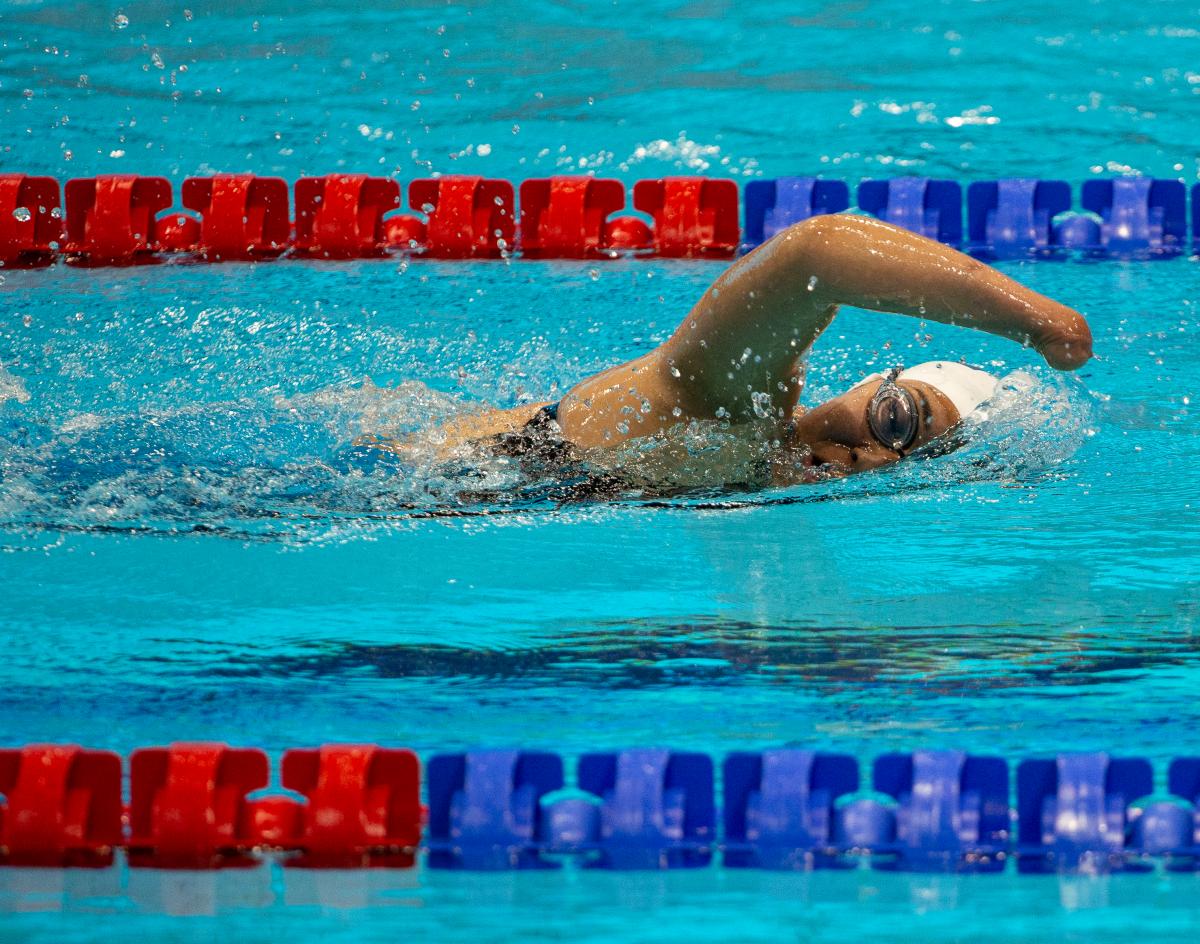 By IPC
IMPACT ON QUALIFICATION 
Due to the number of cancelled competitions, how can athletes still qualify for the Tokyo 2020 Paralympic Games if they have not yet achieved the Minimum Qualification Standard (MQS)? 
We cannot answer this question at present because each International Federation is re-assessing their own qualification criteria.  Any changes will be published in the Tokyo 2020 Qualification Criteria. 

Are any new qualification events planned to replace those competitions that have been cancelled? 
Each International Federation is responsible for their own competition calendar.  Due to the ongoing global containment strategy of COVID-19, the majority of events are now cancelled throughout the world until at least early April.  
Where possible, and if safe to do so, we hope postponed competitions can be rearranged to not only offer qualification opportunities but athlete classification as well. 

When will we know the new qualification criteria from International Federations? 
Each International Federation needs to figure out the best way forward, with the IPC, where necessary, providing support to adjust qualification criteria and fill slots.  As the picture is moving every hour, there is no deadline to publish new criteria.  Some sports have already made qualification criteria changes, and these can be founded in the updated Tokyo 2020 Qualification Criteria.  The final pages of this document highlight the most recent changes. 
Progress is ongoing and NPCs will be informed as soon as this is published/official. 

Given the current uncertainty, can decisions to address the impact of COVID-19 on qualification be made immediately so that NPCs can take proactive action? 
The priority right now is to get greater clarity from each International Federation on the impact of COVID-19 on qualification in each respective sport. 
To achieve that we have asked each International Federation and NPC to complete an impact assessment which aims to determine what problems each stakeholder is facing.  In addition, individual calls are ongoing with each International Federation until Monday.  Once all this information is collated and analysed, decisions can then be taken. 

Can the IPC increase the number of Bipartite slots? 
No, we cannot. Each sport has been given a fixed quota of slots. Many have then chosen to reserve some of those slots for Bipartite candidates as part of their qualification criteria. The IPC does not intend to increase quotas by adding Bipartite slots to one or more sports. Individual sports may choose to convert some of their regular qualification slots into Bipartite slots as part of their reaction to the current crisis. Any such change will have to be approved by IPC. 

Can leftover slots or Universal Wildcards be given to NPCs? 
No. Leftover slots will go through the normal redistribution process at the IPC's discretion and there is no policy on this process. Regarding the small number of Universal Wildcards, these athlete-specific invitations are outside of the quota subject to the IPC Governing Board's decision.  

Can every athlete who has achieved the Minimum Qualification Standard but has yet to be internationally classified compete at Tokyo 2020? 
No, all athletes must have an international classification status before competing at the Games. 

The number of cancelled competitions has left some NPCs short of funds to send athletes to additional events to achieve qualification and/or undergo athlete classification.  What support can be provided?
We fully understand that mass event cancellations are presenting significant challenges for our members, especially where events are cancelled at the last minute and teams are already onsite or costs already have been incurred. As you can imagine, the position is changing day-by-day and now hour-by-hour, so it is difficult for all International Federations and Local Organising Committees to anticipate future developments of the pandemic.

All International Federations (IPC and non-IPC) are looking at their event calendars for 2020. Where events can be cancelled in advance, they are looking to do so (in particular to minimise costs for members where possible). For other events (especially those scheduled closer to Tokyo), some International Federations are looking to maintain these at present e.g. to help address current challenges with classification or qualification opportunities. The situation is very complex and case-specific, and we are working closely with the International Federations to provide support and advice. 

In terms of refunds, this will depend on the specific circumstances. In general: 
Members should get in touch with their International Federation to confirm the position. 

Accommodation is usually done through the Local Organising Committee or directly with the hotels, so refunds will depend on their policies. 

We anticipate that there will be some costs that might not be recoverable e.g. travel costs. 
How does the IPC establish a fair chance of qualification for those athletes whose qualification is based on their placement on a ranking list and only very few slots are available? 
As IPC President Andrew Parsons emphasised, fairness is one of the three principles, alongside flexibility, and athlete health and well-being  guiding our response to the current crisis. We are working with each International Federation to determine exactly how a level playing field can be maintained for those athletes who are hoping to secure a qualification slot. 

The IOC stated earlier this week as part its adaption of qualification criteria for the Olympic Games that increases in athlete quotas will be considered.  Is the IPC considering the same?  
The IPC is in communication with the IOC to see what possibilities there may be in this area. 
 Can specific NPCs be awarded extra slots for Para athletes that they expected to qualify, but have been impacted by a cancelled event? 
This is a global issue that has impacted every NPC. Accordingly, we will not be able to provide or reserve exceptional slots to an individual NPC and we will instead work with each International Federation to explore solutions that will help as many NPCs as possible.

To ensure equity in the qualification, will there be a consideration of additional criteria for the remaining slots given the little time left until the Games begin? 
At the start of the outbreak we had considered this due to the relatively small number of nations impacted by COVID-19. However, the WHO now state that it is impacting more than 160 countries, so therefore we do not have special slots for specific regions or nations.  

As a result of event cancellations, the qualification period for some sports is over and several athletes have not reached the required points/status to qualify for the Games. If an International Federation sees the need to adjust the qualification criteria, is the IPC flexible to accept these changes? 
Each International Federation remains responsible for the rules of their sport and the IPC will support adaptions unless the proposed changes are contrary to the good of the sport. The IPC is working closely with the International Federations to ensure that key specific questions are appropriately addressed before changes can be made. Additionally, the IPC cannot issue a blanket policy to cover all the 22 sports on the Paralympic Games programme. 
 GENERAL 
Are Para athletes due to the nature of their impairments more at risk to COVID-19? 
At the IPC the health and well-being of Para athletes is a top priority and we are working hard to gather as much information as possible on the potential impact of COVID-19 so that we can share it broadly.  Concern has been raised that Para athletes may be at more risk of severe disease from COVID-19, in the same way as has been stated for elderly people and for people with certain underlying health conditions.   

As you know, the Paralympic athlete population is not a homogeneous group. Para athletes are all individuals with very different underlying conditions and health needs, so the notion of a one-size-fits-all approach to COVID-19 is likely not helpful or representative of an individual athlete's risk. 

Consultation with the IPC Medical Committee and International Federation medical experts, as well as information provided by the WHO, has resulted in our understanding that little data are available on the question of whether an athlete with a disability has a higher risk of contracting COVID-19 than does a general population.   

We also have come to understand that many Para athletes have had prior experience with being encouraged to follow hand hygiene, coughing etiquette and general infection avoidance procedures as part of illness prevention education. Indeed, this has been a principle of Para athlete education for some time. It goes without saying that all Para athletes need to be highly vigilant and continue to maintain these appropriate health behaviours as the virus continues to spread.  

Due to the severity of one's impairment or any associated immune deficit or chronic condition, some athletes could be more vulnerable to the impacts of COVID-19. To our knowledge, there are no current studies on the potential impacts of COVID-19 on Para athletes. Therefore, the honest answer is that we do not know if there is a relationship between one's impairment and vulnerability.  

The IPC will continue to seek and share information from the WHO, but ultimately athletes are the best judge of their own body and their medical needs.  Our advice for Para athletes is that they should follow the current medical guidance from the WHO and their national guidelines on prevention and seek advice from medical professionals. We would urge any athlete displaying the symptoms related to COVID-19 to report to their local medical authorities without delay. 

Can the information provided by the IPC be provided in more than just English? 
Yes, from Thursday 19 March the weekly updates are now provided in English, Spanish and French. 

Why have some Para sport events been cancelled very late, sometimes with Para athletes on site? 
In the majority of cases it is the local authority who has instructed the Local Organising Committees to cancel or postpone events due to the ever-changing situation with the COVID-19 outbreak.  The global picture is not changing on a weekly or daily basis, but practically every hour. 

With regards to the World Para Swimming World Series event in Italy, this was cancelled at very short notice due to a sudden outbreak of coronavirus in northern Italy which led to an immediate shutdown of events and mass gatherings. 

Despite daily reassurances from the Local Organising Committee and local authorities that the World Para Biathlon Championships in Sweden could go ahead, this competition was cancelled due to a change in position by the local health authority. We fully understand and respect these late decisions because the priority right now is not sport but protecting health and protecting life.