Rio 2016 rematch? Nemati, Wu have different targets
The top female archers could renew their rivalry at the Worlds in Beijing.
09 May 2017
Imagen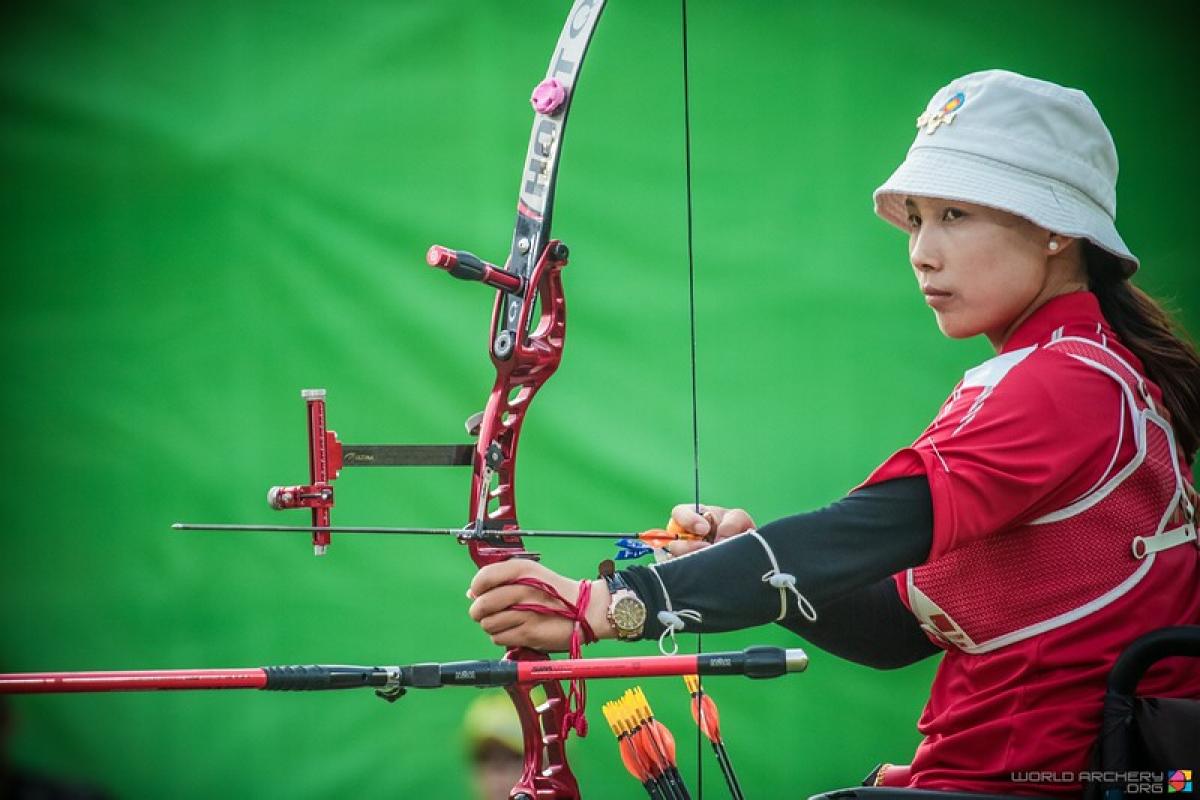 ⒸWorld Archery
By Emily Bayci | For the IPC
"I respect her for playing both Olympic and Paralympic Games, I wish someday I have her achievement"
Iran's Zahra Nemati has yet to decide if she will compete at the 2017 World Archery Para Championships which are five months from now in Beijing, China. China's Wu Chunyan hopes Nemati does. It would give Wu a chance to redeem herself from her finals loss to Nemati at the Rio 2016 Paralympics.
The duo have competed against each other a limited number of times in the women's recurve open. However when they do meet, each competition proves to be an intense match.
Most recently, Nemati beat Wu to claim the gold medal during a dramatic 6-4 competition at Rio 2016.
But while Nemati, also the London 2012 champion, has excelled at the Paralympic level, Wu has dominated the World Championships stage; she collected three gold medals during the 2015 World Archery Para Championships in Donaueschingen, Germany.
"Zahra is quite mature, with an open personality and rich competition experience," Wu, 27, said. "Her mind was so strong to withstand pressure, which is just the quality for the best athlete."
But before Wu can think about facing Nemati in Beijing, she first has to qualify for the Chinese team, which she will know later this month.
Nemati on the other hand has focused on able-bodied events. She had the fan advantage during the Paralympics in Brazil, where she won the local hearts after making history and competing at the Olympics weeks prior to the Paralympic competition beginning.
The Iranian did not compete at Donaueschingen 2015. She acknowledged that individuals enjoy competing against her because of her achievements. She takes pleasure in bringing a high level of intensity and competition.
"This matter motivates all my rivals try more to reach high levels," Nemati said. "Anyway, as I competed on both editions, so many archers desire to defeat the Paralympian and Olympian archer."
"I gather all experiences to utilise in the future in Olympics or Paralympics," Nemati continued. "By excessive interest, I follow my exercises to rejoin the next Olympics."
"I have many contenders," Nemati said of her rivalries. "All of them are elite archers in the competition. I try to deal with them enthusiastically."
Wu, who is currently a student at the Beijing Sports University, said that competing against Nemati helps her not only learn but also see her own weaknesses to improve on.
"I respect her for playing both Olympic and Paralympic Games, I wish someday I have her achievement," Wu said.
The World Archery Para Championships will be held from 12-17 September.