Rocha Pinto named African Paralympic Committee President
Leonel da Rocha Pinto was re-elected for another term as the APC held their General Assembly in Angola.
18 Apr 2017
Imagen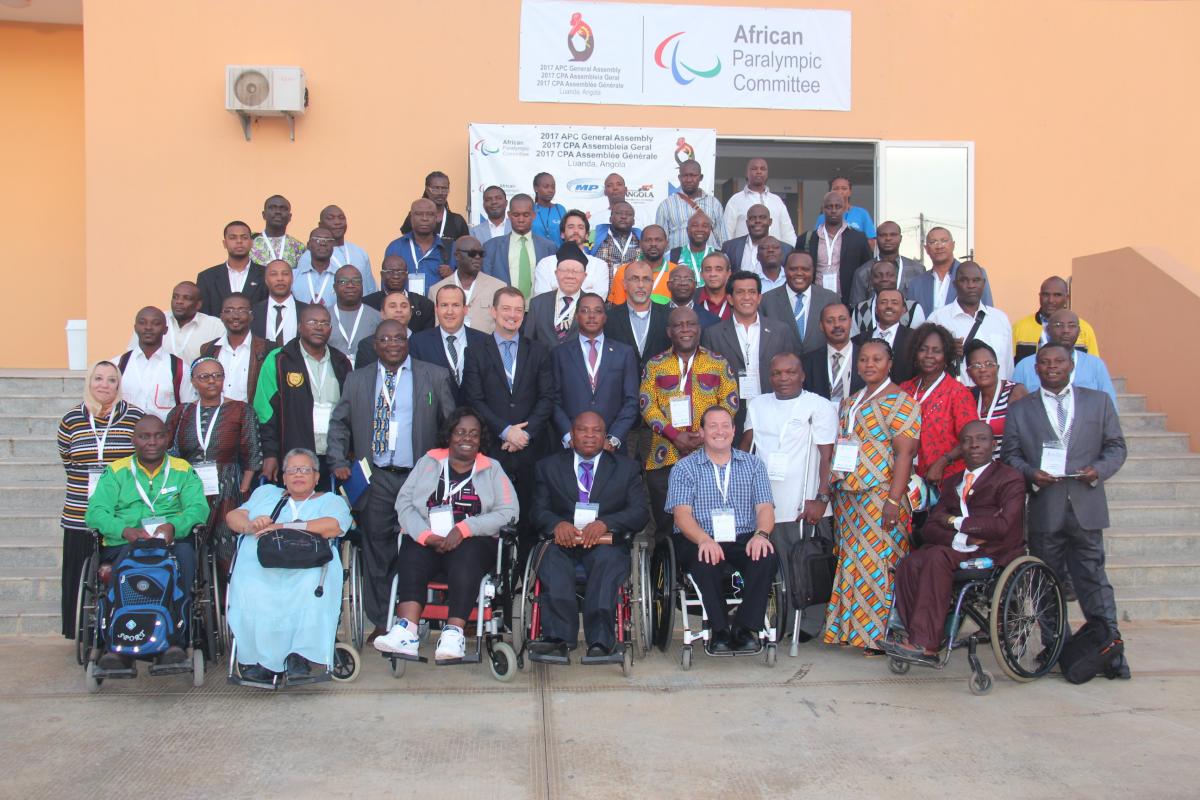 By IPC
Leonel da Rocha Pinto has been re-elected as President of the African Paralympic Committee (APC), during its General Assembly on 14 April in Luanda, Angola.
Rocha Pinto, who has served as the APC's President since 2010, will be joined by a newly elected Executive Board.
Hamid El Aouni (Morocco) and Leon Fleiser (South Africa) were elected as Vice Presidents. Jose Rodrigo Bejarano (Cape Verde) was elected as Secretary General, and Antonio da Luz (Angola) will serve as treasurer.
Representatives for the four language communities were also elected: Mpindi Bumali (Uganda) will represent the English speaking National Paralympic Committees (NPCs); Leopold Gbnenou (Benin) for the French; Hachfa Mouhamed (Algeria) for the Arabic; and Elton Djon Costa Gonçalves (Cape Verde) for the Portuguese speaking NPCs.
A total of 32 African NPCs were represented at the General Assembly.
Workshops were also held during the General Assembly, with members discussing three main topics of the Paralympic Movement: governance, athlete pathways and sports competitions.