Rodez 2018: Lucas Mazur brings home glory
World No. 1 gives France reason to celebrate at European Championships
05 Nov 2018
Imagen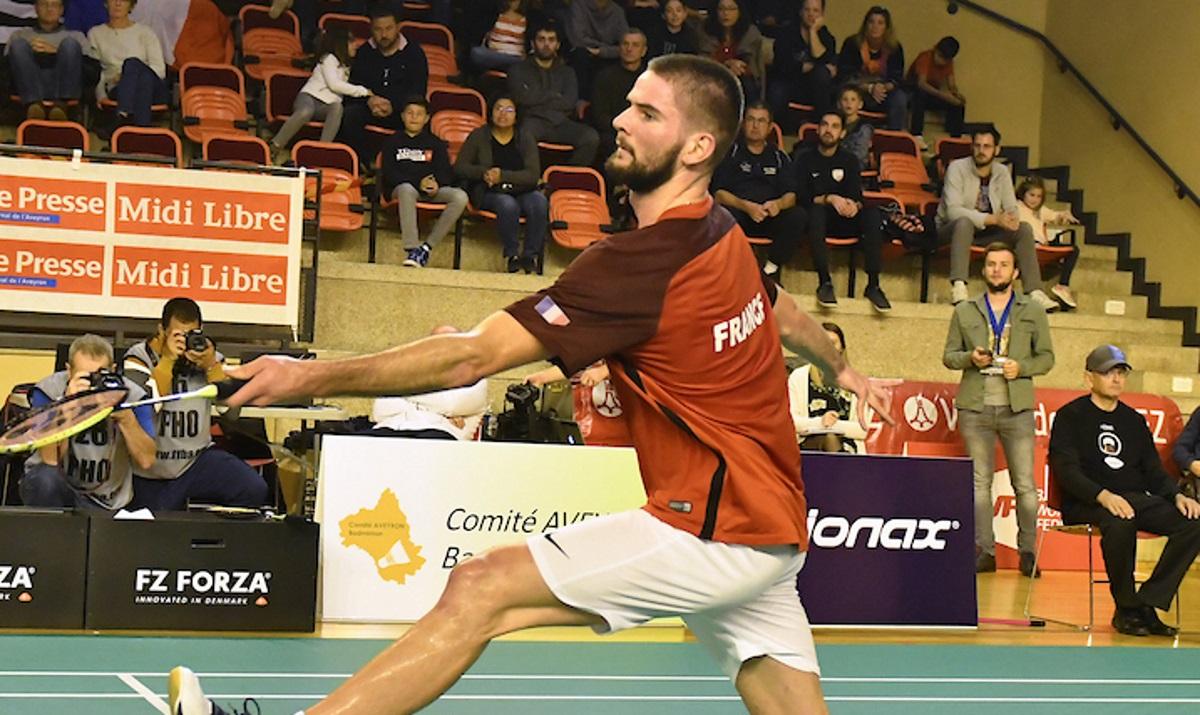 ⒸAlan Spink
By BWF and IPC
France's Lucas Mazur delighted the home crowd, while England's Rachel Choong ended as the most successful athlete at the European Para Badminton Championships 2018 that wrapped up on Sunday (4 November) in Rodez.
Mazur came away with two gold medals and one silver, while Choong captured a trio of European titles.
The 20-year-old Frenchman won the men's SL 4 and the mixed doubles SL 3/SL 4 with compatriot Faustine Noel. Both of Mazur's gold medals came with straight-games victories. Mazur and Noel needed just 24 minutes to beat Germany's Marcel Adam and Katrin Seibert, 21-19 21-10. The world champion was even more at ease in the singles final, where he overpowered Sweden's Rickard Nilsson 21-7 21-9 to defend his title and strengthen his hold on the world No. 1 position.
He failed to make it a hat-trick of golds though, as he and compatriot Meril Loquette were beaten in the men's doubles SU 5 final by top seeds Bartlomiej Mroz of Poland and Turkey's Ilker Tuzcu 21-19, 25-23.
Choong proved why she is the world champion in all three SS 6 events that she won over the week – the women's singles, women's doubles (with Rebecca Bedford) and mixed doubles (with Andrew Martin).
Double delights
Five other players – Mroz, Helle Sofie Sagoy (Norway), Martin Rooke (England), Thomas Wandschneider (Germany) and Jack Shephard (England) – also came away with a pair of gold medals.
Mroz beat Tuzcu in the men's singles SU 5 in three hard-fought games, 21-15 17-21 21-13, before the two combined for the doubles final victory against Loquetee and Mazur.
Sagoy held off a strong second game challenge from Noel in the women's singles SL 4. The Norwegian then partnered with Seibert for the women's doubles SL 3/SU 5 crown, beating France's Coraline Bergeron and Denmark's Cathrine Rosengren, 21-11 21-18.
Wandschneider and Rooke dominated the men's wheelchair events.
Wandschneider took the men's singles WH 1, beating France's David Toupe 21-14 21-13, while Rooke picked up the WH 2 title with a hard-fought win over Israel's Amir Levi, 21-18 13-21 21-17.
Wandschneider and Rooke also won the men's doubles WH 1/WH 2 over Levi and Toupe, 21-19 21-16.
One-hour thriller
Levi however was victorious in the mixed doubles WH 1/WH 2 with Israel's Nina Gorodetzky, where they prevailed over Russia's Konstantin Afinogenov* and Turkey's Emine Seckin in the longest match of the day at one hour – 12-21 23-21 21-11.
Shephard continued his dominance over Krysten Coombs in the men's singles, taking 42 minutes to beat his compatriot, 17-21 21-10 21-12. Earlier, the two had combined in the men's doubles final to overcome their fellow Englishmen Isaak Dalglish and Andrew Martin in three games.
Another gripping final saw Germany's Valeska Knoblauch defeat Switzerland's 2017 European champion Karin Suter-Erath in the women's singles WH 1. Knoblauch recovered from a first game loss to edge Suter-Erath in a tense finish, 12-21 21-19 28-26.
Complete results from the European Para Badminton Championships 2018 are available online
*Editor's note: The International Paralympic Committee suspended the Russian Paralympic Committee on 7 August 2016 for its inability to fulfil its IPC membership responsibilities and obligations, in particular its obligation to comply with the IPC Anti-Doping Code and the World Anti-Doping Code (to which it is also a signatory). As a result of the suspension, Russian athletes cannot enter IPC sanctioned events or competitions, including the Paralympic Games.