Shea firmly back in the game after taking time to relax
The US Paralympic snowboard medallist felt he had to dial back this season, but says it has given him more hunger for the build up to PyeongChang 2018.
10 Apr 2016
Imagen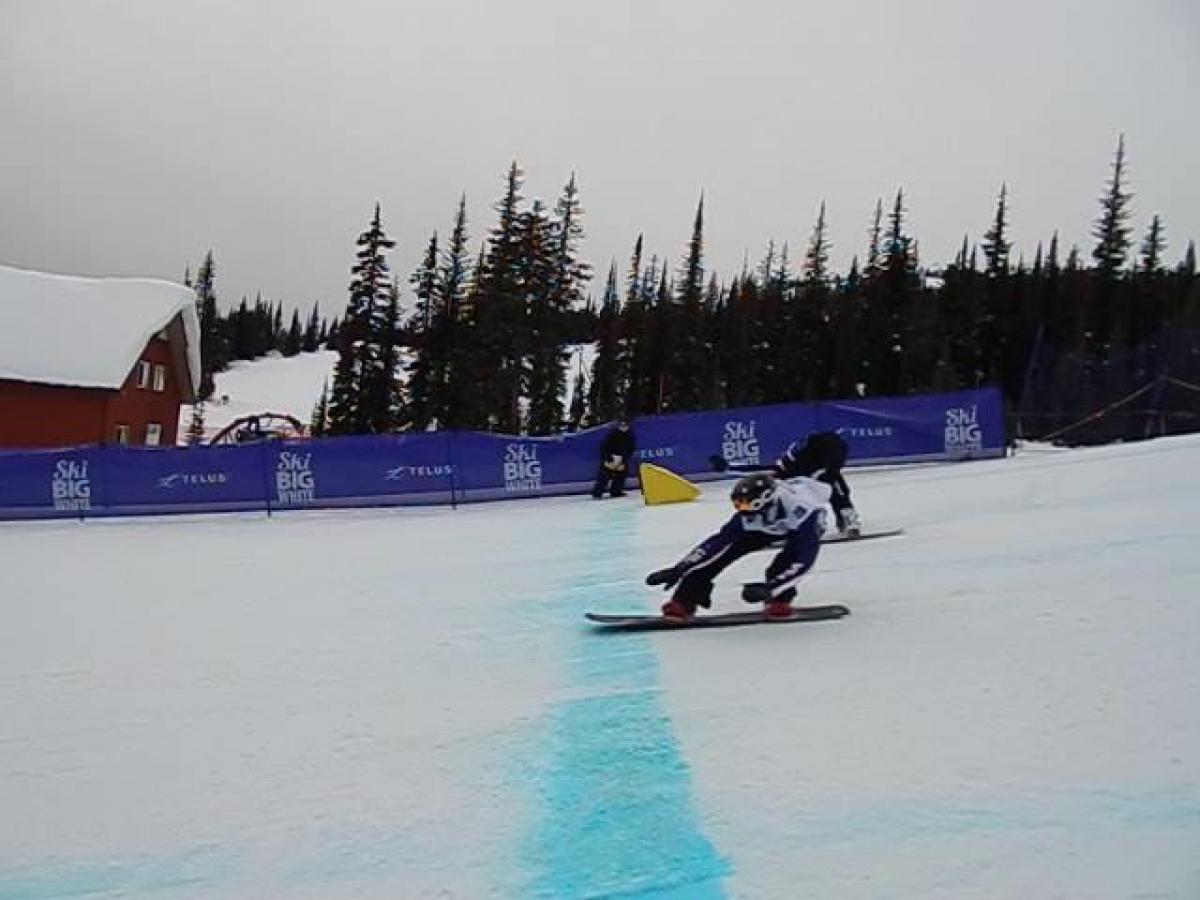 ⒸMike Shea
By By Giuseppe Di Florio | For the IPC
"I am now hungrier than ever to start my big push to Korea."
US Paralympic silver medallist Mike Shea has spoken of his renewed hunger for snowboard after an intense couple of years left him feeling 'exhausted.'
The 32-year-old revealed that after dialling back slightly in 2015-16 and spending more time with his family, he now feels ready to tackle the build-up to the PyeongChang 2018 Paralympic Winter Games.
"When an athlete dedicates their entire life to training and competing it can become physically and emotionally exhausting," Shea said. "It was a tough decision for me but I had to do it. If I didn't I was going to lose interest. I already was losing interest," Shea said.
Despite his pre-season doubts he still raced in every major event, including competing at home in Aspen, Colorado, where he won in the men's snowboard-cross SB-LL2.
"I still walked away with some great results but I quickly learned that there are some hungry athletes waiting for a chance to capitalise on those who haven't been training as hard. To be honest […] I am now hungrier than ever to start my big push to Korea," he said.
Shea's decision to enjoy the simpler things in life this past season meant he could spend more time with his girlfriend Jaimie and her children, Rider and Camden. Playing the role of step-father has been an amazing experience for him over the last few years.
"It's extremely gratifying to see how my actions and experiences have impacted their lives in a positive way" he said. "At that age they are like sponges, they absorb everything and that's what makes it so special. I find more joy in doing things for them then I ever found in doing things for myself."
PyeongChang 2018 is now less than two years away and despite there being so much to focus on between now and then, the banked slalom world champion has already started to day dream about racing in South Korea.
Although the season just ended, Shea is currently making the transition to his summer strength and fitness routine. This is the time of the year he enjoys the most.
"I've always said that champions are made during the off season and right now it's crunch time for me," he said. "Some athletes take time off directly after the season but for some reason it's when I am most motivated."
Among the aspects he is going to focus the most on is maintaining a good bodyweight. Especially on very flat and straight coursers, it is extremely difficult for lighter riders like him to perform.
"Because of this I plan to spend my summer lifting and bulking in the gym," he said. "If I can gain another 15 pounds it would help me tremendously against the heavier riders. There's nothing more frustrating than losing a race because you simply couldn't maintain momentum through a flat section. Once we get back on snow I have lots more I can work on. I believe it's important to work on weaknesses. Your strengths will always be there!"
The next major milestone for Shea will be the 2017 season, which will feature a World Championships and be a marker of performance just the year before PyeongChang 2018.