Skier Joines resets, looks to future goals
Canada's Kimberley Joines looks long-term and will join Alpine Canada's National Ski Day in January to help promote the sport.
26 Nov 2015
Imagen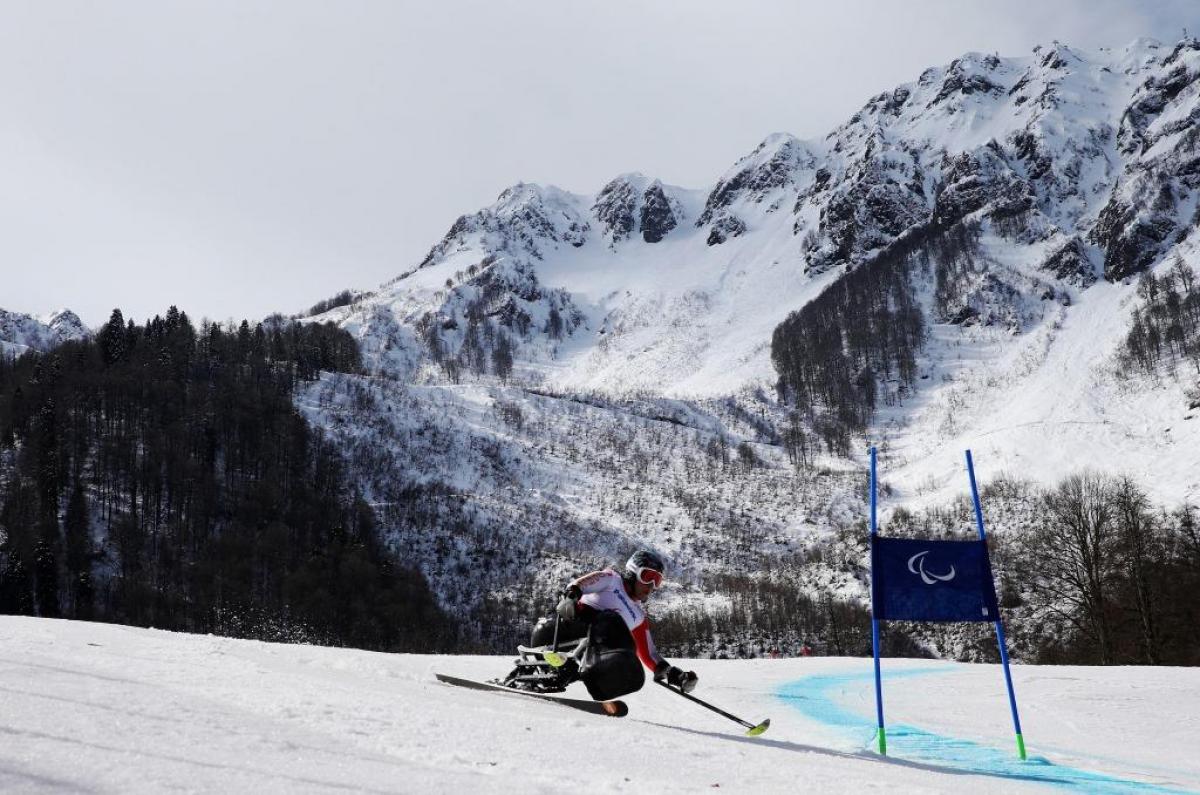 ⒸGetty Images
By By Jake Duhaime | For the IPC
"The freedom I have on the hill makes me feel better when I'm upset. It allows me to reset and clear my head."
Canadian double Paralympic medallist Kimberly Joines has spent the summer months reflecting on her long-term future after competing with a serious shoulder during the 2014-15 season.
Joines, now 34, has said that she will use the coming season to get back to fitness.
"I'm going to be a little occupied healing myself this year," the double world champion from 2009 said. "I didn't realise how serious my injury was until after last season was over."
Joines, who prides herself on pushing her own limits, suffered a pair of disappointing non-finishes during the 2015 IPC Alpine Skiing World Championships in Panorama, Canada. She had come into last season placing emphasis on the slalom and giant slalom events in order to avoid further injury.
"I was pretty upset at the time and still am, especially since I'm at the tail end of my career with these injuries," Joines said. "It wouldn't be a great note to end on if this were the end."
"DNF's are something I never liked because I wanted to push my limits and that was uncharacteristic of me. Maybe it's life trying to tell me something."
Joines is reflective at this point, putting her future in perspective. While she would like to compete at the PyeongChang 2018 Paralympic Winter Games, that may not be as realistic as simply skiing comfortably. She also knows that without a World Championships or a Paralympic Games this season, it is a good time to stake a step back, recover and re-evaluate her personal priorities.
"It's a mix of short and long term thoughts," Joines said. "I'd like to always be able to ski rather than compete in just another season or two."
Joines has recovered from major injuries before, most recently a crash during a 2013 World Cup event that left her immobile in a Russian hospital. She would recover and win a bronze medal at the Sochi 2014 Paralympics a year later.
While Joines may be limited over the next few months, she is hoping to participate in Alpine Canada's Sport Chek National Ski day presented by CIBC in January. The event is part of a nationwide effort to grow the sport, with discounted deals to get future athletes on the hill.
"I'm may not be able to be there skiing, but I'm happy to be part of the mountain culture and encourage people to the sport."
To her, it is not about simply engaging young people in the sport, but engaging skiers to embrace it before their fears get the best of them.
"There are a lot of people out there who wish they started younger," Joines said. "There's more fear. The body suffered a little more. And it is harder to develop those skill sets of a successful skier."
"How many children fly down the hill with no fear? Adults don't do that."
Fear is something Joines knows all too well. Yet, the sport's redeeming qualities keep her coming back for more.
"The freedom I have on the hill makes me feel better when I'm upset," Joines said. "It allows me to reset and clear my head. My number one priority is to be free riding for fun in the near future because I still want to be out there."
The 2015-16 IPC Alpine Skiing continues in Pitztal, Austria, with a Europa Cup in super-combined and super-G between 14-15 December.