Alpine skiers to watch in 2015-16 named
Twenty one Paralympic champions and World Championship medallists have been listed as Ones to Watch for the upcoming season.
12 Nov 2015
Imagen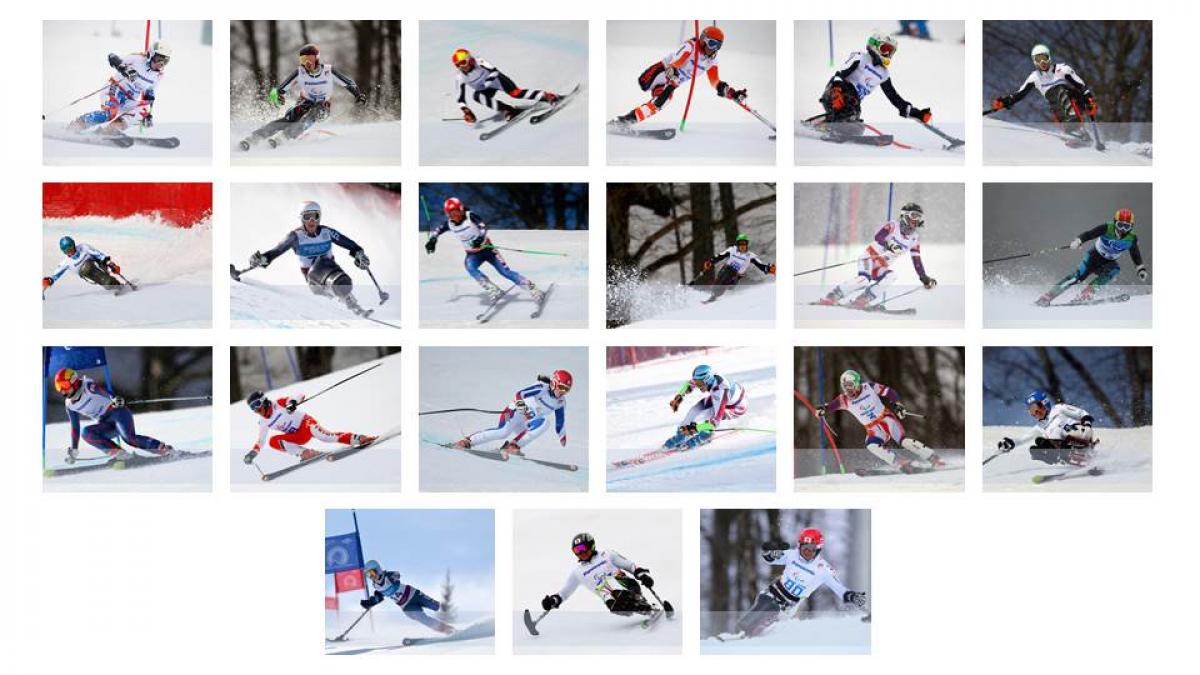 By IPC
Twenty one of the world's best alpine skiers have been named as Ones to Watch by IPC Alpine Skiing, with just one week to go until the start of the Northern hemisphere season on 19 November in Landgraaf, the Netherlands.
Those on the list have multiple Paralympic Games and World Championships medals between them as well as being prolific on the World and continental Cup circuit.
Full biographies can be found at IPC Alpine skiing website.
The Ones to Watch are:
Women
Sitting
Anna-Lena Forster, 20, Germany
Forster successfully elbowed her way onto the podium at the Sochi 2014 Paralympic Winter Games and 2015 World Championships in Panorama, Canada, alongside multiple Paralympic and world champions Austria's Claudia Loesch and Germany's Anna Schaffelhuber.
Double Paralympic gold medallist Loesch won a much coveted first world title in downhill in 2015, a victory which she cites as one of the most important in her career. However, at Sochi 2014 Loesch lost out on gold to Schaffelhuber who swept all five podiums.
Muraoka is Japan's top female sit-skier, with 10 Asia Cup podiums across speed and technical events from the last three seasons.
Anna Schaffelhuber, 22, Germany
The five-time Paralympic champion and defending World Cup champion from 2014-15, Schaffelhuber will once again take to the slopes as the favourite this season.
Standing
Bochet has dominated the women's standing class at the last two World Championships, sweeping all five events she competed in and winning her 11th consecutive individual gold medal in 2015.
Anna Jochemsen, 30, the Netherlands
Jochemsen achieved her first high-level podium at the 2015 World Championships with a bronze medal in super combined.
Best known for her podium celebrations at Sochi 2014 where she cast her crutches aside to hop onto the podium, Jallen achieved her best ever overall World Cup finish of fifth in 2014-15.
That crowned a season in which she won her first ever World Championships podium, which in turn followed a double bronze at Sochi 2014.
Rothfuss took gold in slalom at Sochi 2014 to deny rival Bochet a clean sweep, but Bochet has a 100 per cent record from the last two World Championships. In 2015-16 the pair will continue their battle for supremacy in the World and Europa Cup.
Visually impaired
Henrieta Farkasova, 29, Slovakia
With guide Natalia Subrtova, 2015-16 season will be a comeback season for double Sochi 2014 gold medallist Farkasova after she missed the 2015 World Championships due to injury.
Alexandra Frantceva, 28, Russia
Reigning slalom and super combined Paralympic champion Frantceva collected two more gold medals in slalom and giant slalom in 2015 to cement her position as one of the best women's visually impaired skiers on the circuit.
Kelly Gallagher, 30, Great Britain
Kelly Gallagher became the first ever British Winter Paralympic gold medallist at Sochi 2014, but had to pull-out of the World Championships in 2015 because of an injury to her guide Charlotte Evans.
Gallagher is back in 2015-16 with a new guide, Claire Robb, and is hoping to make her mark on the World and Europa Cup.
Danelle and husband guide Rob broke their World Championships medal drought in 2015 with two silver and one bronze, and are the defending World Cup champions.
Men
Sitting
A skier on the up, Kreiter won double gold at the 2015 Worlds before going on to finish a career-high fifth in the 2014-15 World Cup.
Morii has a healthy rivalry with fellow countryman Takeshi Suzuki and between them they won four medals at the 2015 World Championships, where only Suzuki left with a coveted gold.
After winning his first major international medal with silver in giant slalom at Sochi 2014, Peters went on to win world titles in downhill and super-G in 2015.
Suzuki enters 2015-16 as the defending World Cup champion in the men's sitting. His triumph followed his first Paralympic title in 2014 on the 17th anniversary of losing both his legs.
Standing
From double silver at his first World Championships to a medal in every event at Sochi 2014 and a clean sweep at the 2015 World Championships, Bugaev is one of his country's most talented skiers.
The downhill and super-G Paralympic champion returns in 2015-16 to cement his place as one of the best men's standing skiers.
Visually impaired
It was not until 2015, after 13 years of trying, that Haraus finally got his hands on his first World title with guide Maros Hudik.
After missing out on the chance to compete with his brother BJ at Sochi 2014, the pair were reunited for their home World Championships and won their dream first gold medal together.
Double Paralympic gold medallist Santacana, with guide Miguel Galindo, proved he is still amongst the best with one silver and two bronze medals from the 2015 World Championships.
Full biographies for all athletes can be found at IPC Alpine skiing wesite.
The 2015-16 IPC Alpine Skiing Northern hemisphere season kicks off in Landgraaf with a Europa Cup on 19-20 November, followed by the start of the World Cup season in Abtenau, Austria, on 15-17 January.
There will be a series of six World Cups spanning December-March with Europa and Asia Cups also contributing to the high-level competition calendar.