Stefania Ferrando steals the show in Sao Paulo
Argentinian had missed out on the podium at September's Lima 2019 Parapan American Games
07 Oct 2019
Imagen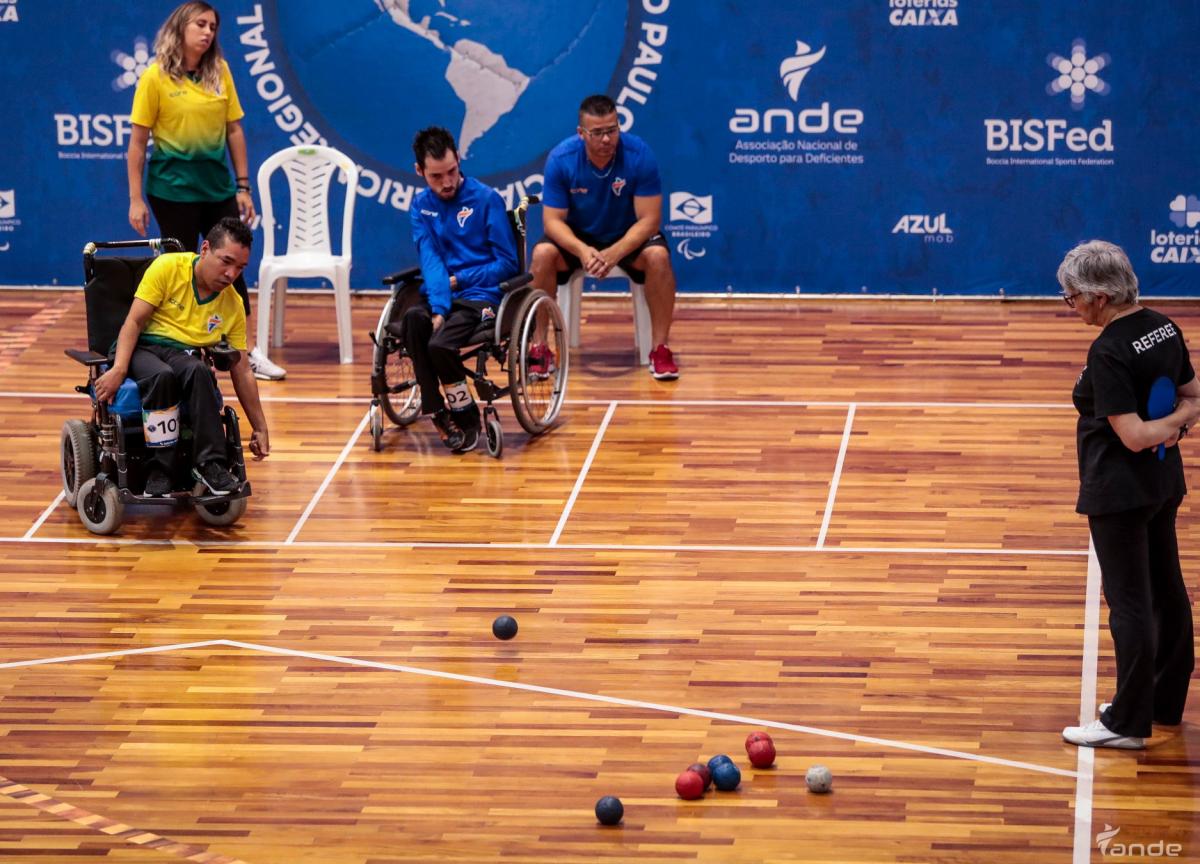 By IPC
The 2019 Boccia America Regional Championships in Sao Paulo, Brazil, solidified top contenders ahead of the Tokyo 2020 Paralympics, as competition concluded on Sunday.
The highest ranked individuals and teams earned their nations slots at next year's Paralympics, giving Argentina, Brazil and Mexico reasons to rejoice.
Stefania Ferrando was perhaps the biggest surprise in Sao Paulo, as the Argentinian finished ahead of both Brazilians Evani Soares da Silva Calado and Evelyn de Oliveira, respectively, in the BC3 category.
Ferrando had missed out on the podium at September's Lima 2019 Parapan American Games, which was won by de Oliveira.
But in Sao Paulo, the Argentinian was at his dominant best. He defeated de Oliveira comprehensively 6-1 in the semi-finals and never looked back in a 10-1 golden triumph over Calado in the finals.
A thrilling tie-break final was seen in the BC4 between Brazil's Eliseu dos Santos and Colombia's Duban Cely.
Locked at 5-5, dos Santos was able to score the winning point for a redemptive victory after a podium-less year for the two-time Paralympic bronze medallist. Canada's Alison Levine rounded off the top three.
Eduardo Sanchez Reyes has emerged as the top BC1 athlete in the region. The Mexican followed up a strong victory at Lima 2019 with a 6-2 takedown of Brazil's Jose Carlos Chagas de Oliveira in the final.
Reyes survived the first elimination round by one point over eventual bronze medallist Guilherme Moraes of Brazil to make his way to the final and closer to Tokyo 2020.
Maciel Santos is another Brazilian who had a redemptive week after winning the BC2 title. Exiting the 2018 World Championships in the early rounds might have questioned his ability to make up for a disappointing Rio 2016 showing.
However, Santos has turned his game around this year, capturing the Parapan American title and adding the regional title to his collection.
He defeated fellow Brazilian Natali de Faria 7-1. The bronze medal match saw a one-point victory for Canada's Danik Allard.
Full results from the 2019 Boccia America Regional Championships are available on BISFed's website.