Suur-Hamari eager to get snowboard season underway
The returning World Cup champion in both banked slalom and snowboard-cross, the Fin is excited for the World Championships.
04 Nov 2016
Imagen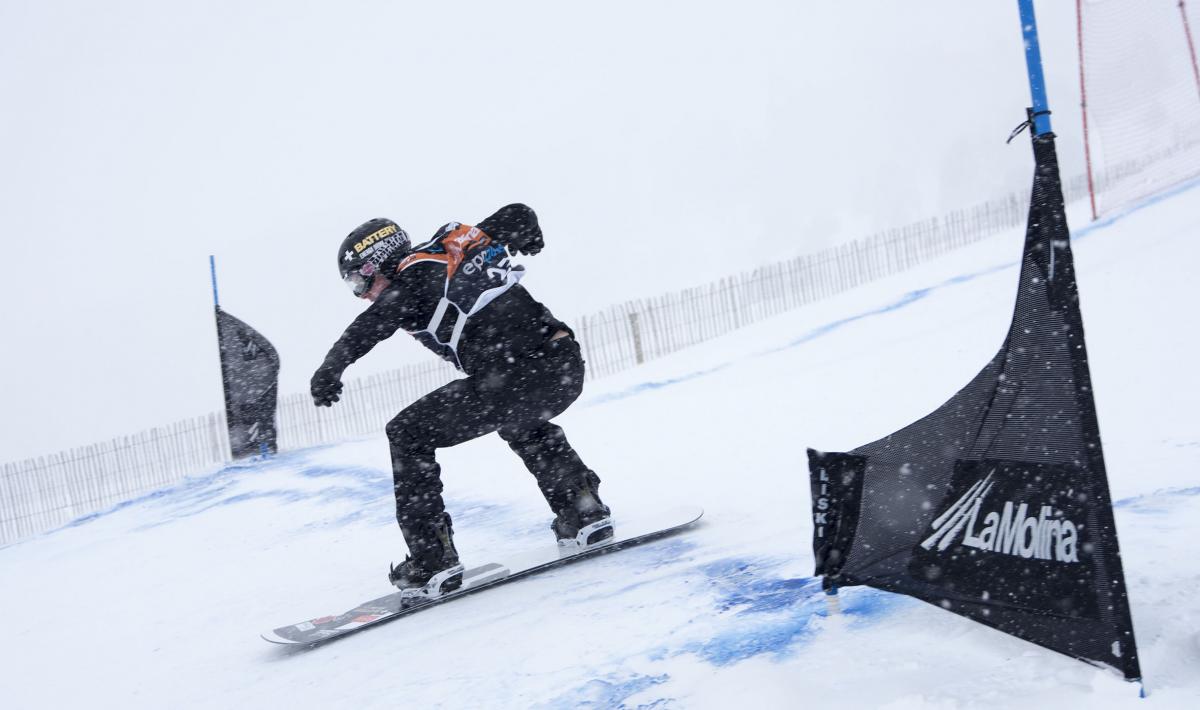 ⒸOriol Molas
By Kyle Rinaudo | For the IPC
Coming off what he calls a "perfect" 2015-16 season, Finnish Para snowboard star Matti Suur-Hamari is now aiming to learn from last year's progress as the start of the 2016-17 season looms.
"Last season was amazing, just amazing," Suur-Hamari said. "I think every competition was really good, we got our team, me and my coach, working so well that it was like just having fun in the competitions, and enjoying the snowboarding. So it was a really amazing season."
After strong performances in his first three years of competition, Suur-Hamari had a remarkable 2015-16 season, winning both the men's banked slalom and snowboard-cross SB-LL2 World Cups.
Suur-Hamari says his best race came at the 2016 IPC Snowboard World Cup in Big White, Canada, which he attributes to the quality of the course. He looks forward to returning for the 2017 World Para Snowboard Championships from 1-8 February.
"I'm really excited about Big White, and I think that that's really the best place to hold the World Championships. Every year it's been amazing… so, that's the one that I'm really looking forward to," he said.
Another highlight of this season's calendar is the World Cup Finals in March, held in PyeongChang, South Korea. Also serving as a Test Event for the 2018 Paralympic Winter Games, it will be first time many on the Para snowboard circuit will race the slopes of PyeongChang.
"I've never been in South Korea, so I'm really curious about that," Suur-Hamari said. "I have a couple friends who are racing snowboard-cross, and they were there last year, and they were saying it's a really good place, and everything works really well, and the course was good, and altogether it was a really good place.
"Of course, I'm excited to go there and see what they've built for us."
But he is focusing on the start of the season first, which begins in Landgraaf, the Netherlands, with World and Europa Cups from 16-18 February.
"Yeah, I'm that kind of guy to play it, like, let's go race by race. And let's just enjoy the moment. Of course I'm thinking about, it would be great to be in the Paralympics, and it's a really big thing, but it's still really far away."
"I think that I just want to enjoy this season, and enjoy every race with my friends, so let's see this season first."
This season
Looking forward Suur-Hamari admits that the competitive field is tight. Though he is not sure who will be the toughest competition, he has some ideas of who to watch.
"We'll see names like Mike Shea, Evan Strong, Keith Gabel, I think the US guys. But of course, Ben Tudhope. The Little Totty Tudhope. But, he's not so little anymore," Suur-Hamari said of the 17-year old Australian who has improved season-on-season.
"I'm really curious about Ben, what he has done during the summer season. I really feel like Ben could be a really tough racer this upcoming season.
"And of course, the Canadian, 'Bubz.' Alex Massie. He's a tough guy also. Those names are the biggest competition I think."
With a strong season behind him Suur-Hamari is just ready to start snowboarding and see how the season plays out.
"Altogether, I'm really excited about racing back. We'll see what happens. But I think we're all really good friends and we're all happy about the others' good results."
Around 80 Para athletes from 25 countries will travel to Big White for the 2017 Worlds to compete in both snowboard-cross and banked slalom events in men's and women's SB-UL, SB-LL1 and SB-LL2 classifications between 1-8 February.